Private companies can help solve housing access problems
The discussion about the need for setting mechanisms to help people with a low income and people between the ages of 18 and 35 to have access to housing has recently been put on the table again.
Over the past 20 years, we have seen repeated efforts by different government administrations to eradicate slums, to grant housing bonuses and to facilitate financing mechanisms to middle and low classes so they can opt for housing credit. While the government could have used these funds for education, the vast majority of these financing efforts have been fruitless and have even diverted new funds to dysfunctional structures without clear purposes or goals. In some cases, they have ended as part of political patronage or have become entangled in bureaucratic procedures.
Two very specific examples can illustrate this futility: the Ley del Impuesto Solidario (Solidarity Taxing Law; aka the Law on Luxury Homes) and the Ley de Acceso de Vivienda para las Personas Jóvenes (Law for Young Persons to Access Housing; Law 9151).
The first one, the Law on Luxury Homes, was intended to collect new funds to provide decent housing to the low income population. However, by 2013 said law had only collected one third of the expected funds and it seems that tax evasion will be even higher in 2014. This tax is inefficient and has not fulfilled its purpose. Additionally, determining the tax is complex and the procedure to calculate and pay the tax is not easy, which, in turn, creates an obstacle to the good intentions of the regulation and opens the possibility for passive subjects to avoid paying what they owe.
Another example of a law that has not had the intended impact is the Law for Young Persons to Access Housing. One year after its approval, its financing fund is non-existent. The law contains serious deficiencies because it does not define the financing conditions for the people asking for resources, nor does it define the objective profile required to opt for credit. In many cases, it remains far away from the financial reality of the real estate market.
What's the solution?
It is hard to know what the best mechanism is to reach the ultimate goal of this type of regulation (decent housing for the needy classes). However, it is necessary that our legislators develop a more progressive view by including the different actors involved in the real estate market, such as construction companies, local governments, the Ministry of the Environment and the environmental organizations.
The government, through INVU, BANHVI and the Ministry of Planning cannot and must not intend to build 800,000 houses and give them away. The government is not a construction company and must not spend its resources and efforts in a financial activity that is not its own. The government must stimulate mechanisms to supply the housing shortages the sector might have.
For instance, a new law called the "Poor Income Door Law" has recently been approved in the State of New York and it has been criticized and questioned by several organizations because of its name. However, the law contains economic and social provisions that have promoted economic growth in depressed areas of Manhattan itself.
The law contains a tax break provision on behalf of real estate developers who construct vertical buildings for mixed use (commerce, offices, housing) in which at least a certain percentage of the homes are sold to low income persons. These homes will have more accessible purchase prices and/or will have cheaper rent prices. This way, the same building would cover housing solutions for all different social levels, including low income persons living outside Manhattan, who, thanks to this initiative, can live on the island, have access to decent housing, be closer to their work places and provide better social integration. Clearly there are significant economic and social benefits.
If an initiative like that were to be applied in Costa Rica, the government would be able to solve several problems and could use its resources for education or to control financial deficit. An initiative like this would transfer the problem of affordable housing to real estate developers who would obtain economic incentives (tax related) if they decide to go for vertical construction.
This initiative could be accompanied by two other options such as supportive and responsible construction (in which parks, schools and nearby green areas are established by the real estate developers) and sustainable construction (green construction along with renewable energies).
The incentives for developers in these cases could be discounts on the taxes for the construction permits, or a "fast track" procedure for the approval of permits (SETENA and INVU) in a term shorter than the 12 months that it currently takes to obtain them.
From the government's perspective, the taxes not received due to the tax benefits granted would be made up for by increased construction that also translates into more jobs.
The role of the government would be limited to preparing a census (that already exists) to objectively determine who would be entitled to opt for this type of housing in order to start joint projects with the banks to provide real financing possibilities and offer solutions to these social classes.
The project could be implemented by using real estate leasing, for instance, or by issuing mortgage titling that would indirectly contribute to reactivate the market of Costa Rican assets which are seriously depressed today. A situation like this would become an economic engine for the government: the construction sector would grow and stronger social integration would be created.
In summary, it is necessary for the government to distance itself from laws such as Law 9151 and the Law of Solidarity Taxing, not only because they are not what they should be, but also because they have not had the desired impact. It is time to look at more developed countries and to look for housing solutions that incorporate and promote the participation of private companies in the construction sector, taking into consideration the needs of the middle and low classes and those of the young population.
–
Eduardo Zúñiga is a Junior Partner with Arias & Muñoz Real Estate and Public Law. He can be reached by email at: ezuniga@ariaslaw.co.cr.
You may be interested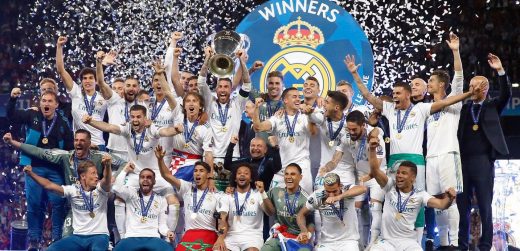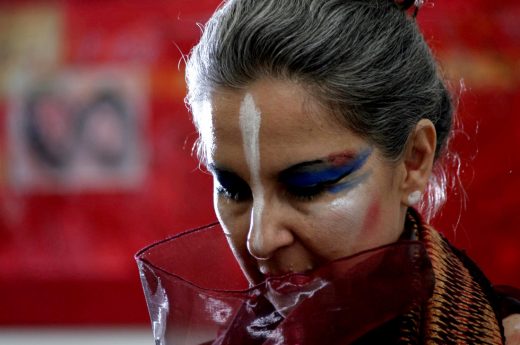 Weekend Arts Spotlight
45 views