How to prevent the illegal transfer of your property in Costa Rica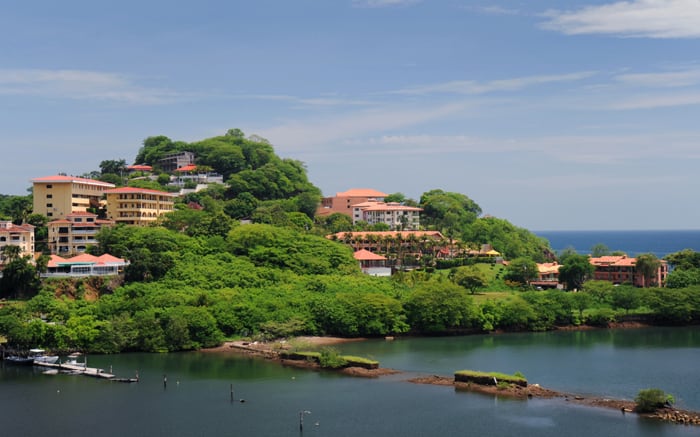 Few things are worse than making a major investment in real estate in Costa Rica and finding out later that someone else holds title to that same property. But it happens, especially to foreigners who are absent for long periods, according to stats from the Justice Department.
The theft of a property is not a specific crime listed in the Criminal Code, but a combination of illegal activities that results in the transfer of a property title from the unknowing rightful owner to another party.
There is a special prosecutor's office in charge of investigating all criminal proceedings in which the common denominator is the illegal transfer of property, and it says this type of activity is on the rise. In fact, a property theft of this kind is not viewed as a single felony but rather as a matter of organized crime.
The property system in Costa Rica, as in other civil law countries, is based on the existence of a National Public Registry where ownership rights are inscribed in publicly available and secure records. This means that anyone can easily check online who the owner of title of a given piece of property is and rely on this information.
Furthermore, because of how the civil law property transfer system works, the transfer of property and its recording at the registry always entails the involvement of a Costa Rican notary public, who is a sworn public officer — yet another safeguard in the system.
So for a property theft to occur, either a registry officer or a notary public must take part in the deed in one way or another, whether that person is aware of the scheme (and therefore part of the criminal group) or not.
Although notaries are armed with ever more sophisticated security means to prevent fraud, sometimes property theft is committed simply by falsifying a notary document, including the signature, stamp and seal, securitized notary paper and registration ticket, or through the unauthorized use of those means (for instance, documents are stolen from a notary office and are not reported as missing). In this case, the crime is that of falsification and use of a fake official document.
However, in most cases, notaries are misled to perpetrate such fraudulent transfers. A notary must verify the identity of anyone appearing before him, and make sure the person transferring the title is in fact the actual owner of the property. In an ordinary transaction, this is done simply by producing the person's ID (cédula, residency card or passport).
If the notary has any doubts or suspicions, then it is the notary's duty to request further documents or other proof of the person's identity until it is confirmed. Therefore, one way to fraudulently transfer property is by simply convincing a notary public that the person appearing is the registered owner, for instance by showing a fake or stolen passport. Prosecutors call this "registry fraud with notary as instrument."
Many times, however, the ruse is in presenting the notary with a fake power of attorney to act on behalf of the company that is the registered owner of the property. In fact, the power of attorney itself could be real, but based on a company's authorization recorded in the company's legal books, without the actual consent of the company's shareholders. It is therefore important to keep your company's books safe.
So, what happens if your property is fraudulently transferred?
The first preventive measure taken by the prosecutor's office when filing a complaint for property theft is to record the complaint in the property registry. This is to prevent the property from being "frozen" (immoblized) during the investigation, and to protect the true owner while restoring his or her rights over the property.
The good news is that our criminal justice case law grants protection to the victim, in this case the original owner of the property. If as a result of the criminal investigation and prosecution it is proven that a property theft took place, it will declare that the documents are false and the property title will revert back to its original owner.
If, on the other hand, you are the one who bought the property that was illegally transferred, you may come out empty-handed. This is why it's crucial to perform an exhaustive title review before buying real estate.
How do you prevent having your property's title taken from you? Here are a few things you can do:
Before buying
• Have an attorney perform a legal review of the title.
• If available, get title insurance from a reputable and authorized company.
At closing
•Have the notary properly and thoroughly verify the identity of the seller.
• Retain a reputable notary or law firm to carry out the transaction and registration process.
• Keep a copy of all closing documents.
At any time
• Always keep your IDs and passport with you or in a safe place.
• Keep your corporation's books with you or with a reputable firm.
• Include disposition of assets restrictions in the company's statutes.
• Regularly check your property title online.
• Hire a property monitoring service.
Carlos D. Angulo is an associate real estate attorney with BLP specializing in real estate transactions and condominiums. Contact him at cangulo@blplegal.com.
Pedro Castro is a criminal lawyer and part of the litigation practice at BLP. Contact him at pcastro@blplegal.com.
BLP is one of the most reputable law firms in Costa Rica, with offices in San José, Los Sueños Marina and Guanacaste. For more information, visit www.blplegal.com.
You may be interested