Season of the spec home: Building in hopes of selling is booming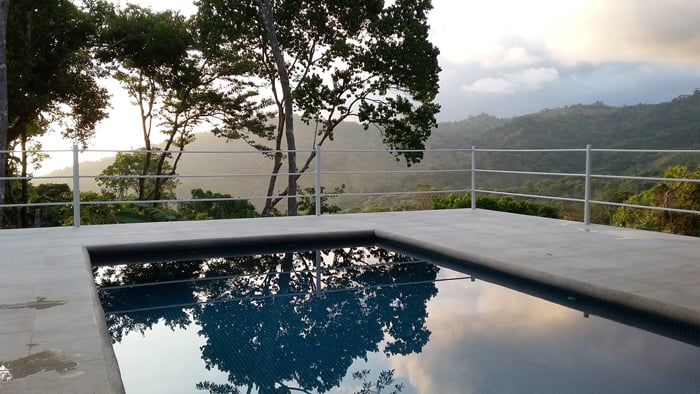 "Making money in The Zone is easy," a friend of mine said, using the local vernacular for the Southern Zone coastline that includes Dominical, Uvita and Ojochal.
I wouldn't make such a statement without a few qualifiers. This was a local resident, a retired, middle-aged businesswoman from the States with whom I have consulted about various investment strategies over the years, such as using IRA funds to buy land in Costa Rica. She and her husband are enjoying the ease with which their efforts in building spec homes have yielded healthy returns.

She paused and thought a moment. "Well, I should say that it is easy if you come here with some money set aside to work with." OK, now you can quote me as wholeheartedly agreeing.
We are in the season of the spec home.
What is a spec home?
A spec home is a house built in the speculative hope of finding a buyer. It's a house built on the speculation that the cost of acquiring land and building on it will be significantly lower than the value of the finished home, enabling the builder to bank a nice profit.
I used to wonder, in years past, at how few spec homes were built in The Zone. This may have had to do with the relative newness of the real estate market here.
Historically, the majority of prospective buyers who entered real estate offices here were looking for an existing house. In the past, the inventory of existing houses was low, and most of our properties were undeveloped – raw land and lots. A lot of people wanting to buy a house ended up buying a lot and building the house themselves.
But as we emerged from the financial crisis of 2008 and following, the economy strengthened, and with the passage of time the real estate market matured. Today most prospective buyers are still looking for finished homes, but nowadays real estate professionals have plenty to show them.
Favorable conditions for spec homes
Raw land prices are low. Generally speaking, prices are still at, or near, recession levels. The truly optimal properties are finally seeing some increase in values. But the primary demand on the inventory is for finished homes.
There are still some lots on the market that have been there for an inexplicably long time. Speculators are now starting to eye these languishing lots as a piece of the spec home formula that is now working quite nicely.
I would define "the spec home formula" as follows: Low raw land prices + high demand for finished homes = good investment strategy.
Let's say you pay $100,000 for a 2-acre, ocean-view lot that's 7 minutes from the grocery store, with water and electric.
You work with your architect to design the house — but remember, you're building this dream home for somebody else. Design for the market. Build a product you can sell.
Talk to the real estate agent who sells you the lot: What kind of houses are selling here? Are they modern, Mediterranean, contemporary, Spanish? What are the most promising trends in the market today?
What does it cost to build a house in Costa Rica?
I'm not sure about other parts of this country, and even here in The Zone you'll get different answers to this question. I tell my clients to consider $100 per square foot the middle of the road ($100,000 for 1,000 square feet). You can move this number up or down.
A swimming pool would be a good idea, starting at around $15,000. If you can spare $30,000, you could add a natural stone burbling waterfall, an infinity edge and a swim-up bar. Your objective is not to build as cheaply as possible but to build something irresistible.
If you build it, they will come, especially if you build it well.
Let's say you build a 3-bedroom, 2½-bath, 1,600-square-foot house. You've now got $260,000 into the land and the construction. With the pool and landscaping, you're at that nice round $300,000 figure. Let's say that the whole process, from getting permits to putting the house on the market, takes around eight months (some here in The Zone are getting it down to five).
You put your house on the market for $429,000. You accept an offer of $390,000. Your costs for selling the property are 11% (más o menos).
Costs to sell
8% commission = $31,000
2% transaction fees = $7,800
1%ish Costa Rica seller's tax = $3,900
Total expenses: $42,700
390,000 – $42,700 = $347,300
Profit: $47,300
If all goes to plan, you've just made close to $50,000.
Costs explained
Commission: 8% is the usual commission charged by all real estate agencies in The Zone. It is lower in some other parts of Costa Rica.
Transaction fees: These include the attorney's fees, taxes, registry fees and such. This is usually around 4% and is split equally buyer and seller (hence the 2% figure above).
Costa Rica seller's tax: This one is a bit strange. This is calculated as 13% of the amount of commission paid. So take the $31,000 commission x 13% = $4,030. (You can see why I use the "ish" on the 1%. It's a little more in this case, but still a good rough guide.)
Time frame: Figure eight months to build and six months to sell, at least in this area. Your results may vary. If you've done your market research well — have chosen a property with compelling features, have designed for the market and have priced it competitively — you should be able to sell it in about six months.
The example I've chosen is in what I'd call the bread-basket of the market. A nicely designed, well-built home here with an ocean view, or some other nice amenity like a river nearby, in the $420,000 range, stands a good chance of selling in the current market within six months.
As our spec home builder qualified her statement at the beginning of this article, you do need to have some liquid cash available to take advantage of what I call "the season of the spec home." In our example, you'd need $260k. But if you have that kind money, you might be able to turn it into quite a bit more.
I've developed this idea more extensively on my blog. I invite you to go there for further aspects of this strategy, along with some links to available properties.
–
Ben Vaughn moved to Costa Rica in 1999 with his family and started working in real estate in Dominical in 2004. He keeps what may be the longest running Costa Rica real estate blog. His blog deals with the nuts & bolts of real estate and its changes over the years, as well as what it's like to relocate and live in Costa Rica. Ben is available for real estate services in the southern Pacific zone of Costa Rica. Contact him by email at ben@guysinthezone.com or by phone at 8816-9444.
You may be interested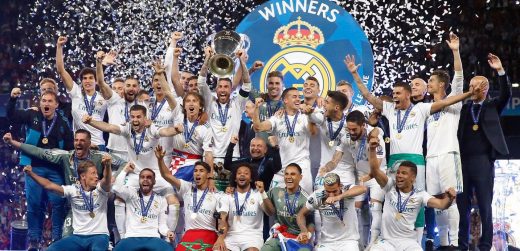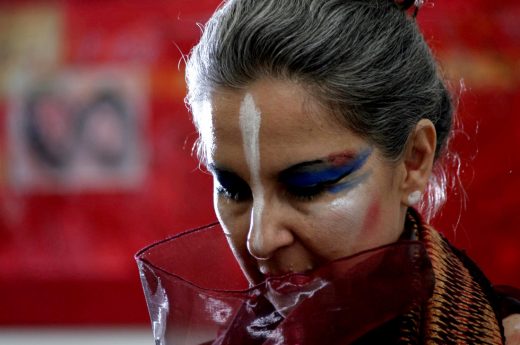 Weekend Arts Spotlight
45 views