Hear Costa Rica's Turrialba Volcano rumble
OVSICORI took a selection from a seismograph registered inside Turrialba Volcano's central crater and converted it into a sound file. The effect allows you to "hear" the volcano's sub-audible rumbling.

This particular example was mostly for fun, but Dr. Javier Pacheco, a seismology expert at OVSICORI, said that the technique had practical uses for scientists too. Converting the seismographs into audio files can help scientists identify variations in the frequency of seismological activity that would be difficult to identify visually from the readouts alone, he explained.
Turrialba Volcano has been active during the last several months, closing Juan Santamaría International Airport several times after large eruptions of ash that blew across the Central Valley.
See also: Turrialba Volcano briefly closes Costa Rica's main airport 
Volcanologists expect that the eruptions will get more frequent and more violent in the coming months and the National Emergency Commission (CNE) has maintained a yellow alert in the area. The Commission recently expanded the evacuation zone around the volcano from 2 km to 5 km.
Pacheco said that Turrialba Volcano was calm on Friday.
Related: Turrialba Volcano evacuation zone expanded following increased activity
You may be interested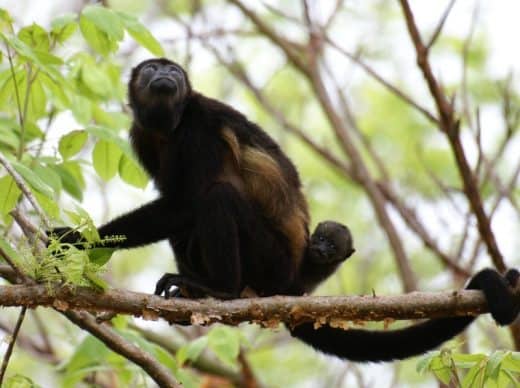 Photos & Video
6001 views
Whatcha lookin' at up there?
The Tico Times
-
October 21, 2017
Reader John Honeyman shared this image of a howler monkey in Santa Teresa, on the Nicoya Peninsula. Thanks, John! Would…