PHOTOS: Thousands march to speak out against violence targeting women (and men)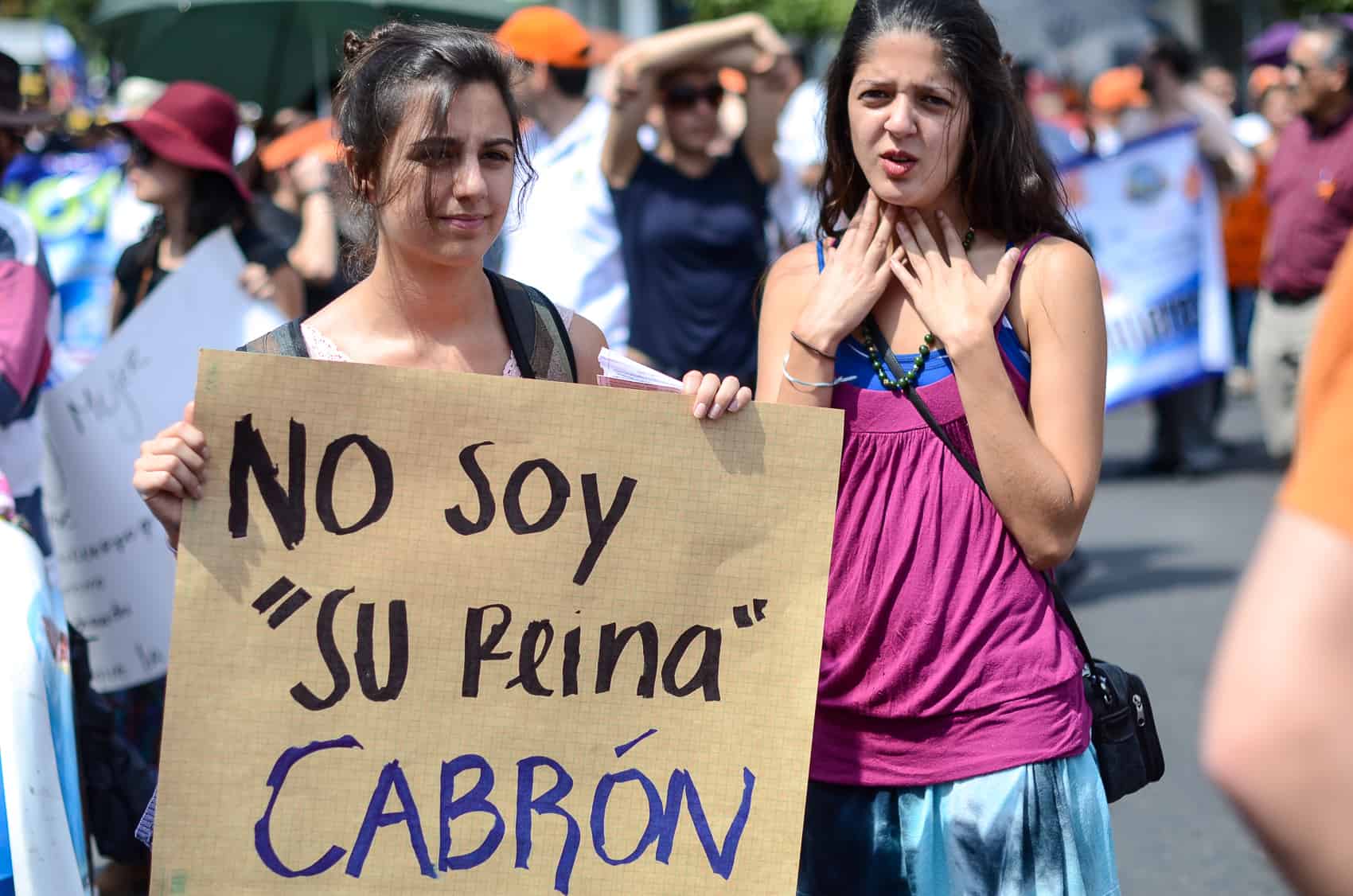 Thousands of people participated Tuesday morning in a San José march to mark the U.N.'s International Day for the Elimination of Violence against Women. Among the participants were young women protesting for the decriminalization of abortion, and men speaking out against rights abuses in cases involving false allegations of domestic violence.

Demonstrators carried signs proclaiming, "Si te agrede no te quiere," ("If he attacks you, he doesn't love you") and our personal favorite, "No soy su reina, cabrón" ("I'm not your queen, asshole").
The march, which left La Merced Park in the morning and ended at the Legislative Assembly, was organized by Costa Rica's National Institute for Women (INAMU) and included students, public- and private-sector workers, members of teachers' unions, indigenous groups and even police officers.
President Luis Guillermo Solís attended with First Lady Mercedes Peñas, along with Women's Affairs Minister and INAMU Director Alejandra Mora, Broad Front Party presidential candidate and former lawmaker José María Villalta, Citizen Action Party lawmaker Ottón Solís, Vice President Ana Helena Chacón and Ombudswoman Monserrat Solano, who said that change begins with education in the home.
A taxi driver named Franco who happened upon the demonstrations by chance seemed visibly moved: "I was 22 when I found out my father beat my mother," he said. "I grabbed him and threw him to the ground … but didn't hit him. Eventually I forgave him, but I swore I would never raise my hand against a woman."
Men wearing blue T-shirts also set out to draw attention to their plight in Costa Rica. They carried signs declaring, "INAMU destroys families and promotes inequality," and "No to false domestic abuse claims."
You may be interested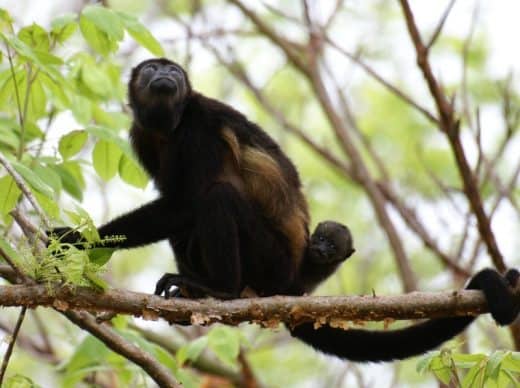 Photos & Video
5814 views
Whatcha lookin' at up there?
The Tico Times
-
October 21, 2017
Reader John Honeyman shared this image of a howler monkey in Santa Teresa, on the Nicoya Peninsula. Thanks, John! Would…