Ecuador's President Rafael Correa calls the media his greatest enemy during Costa Rica speech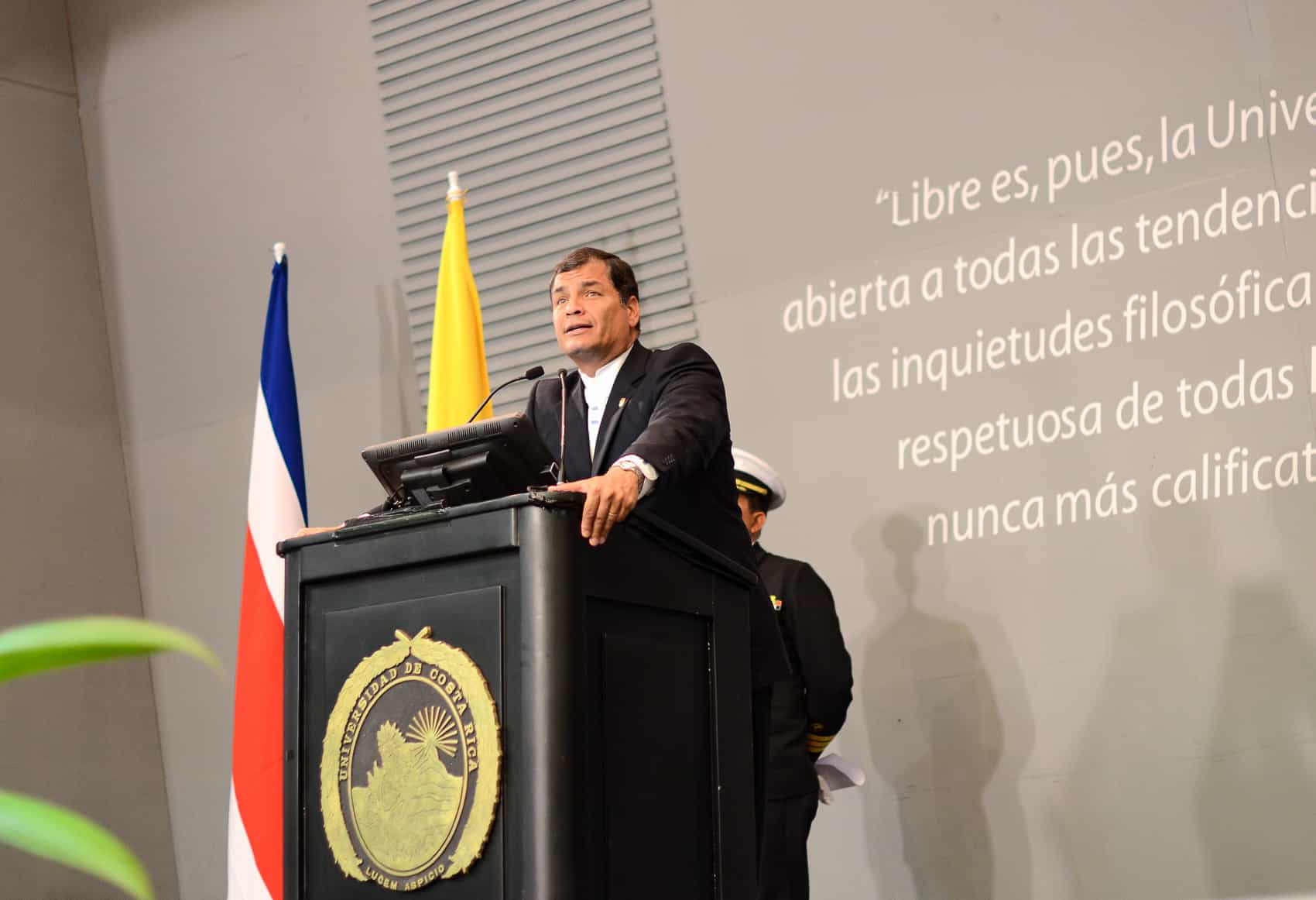 During his brief stay in Costa Rica to attend the inauguration of President Luis Guillermo Solís, President Rafael Correa of Ecuador spoke to a packed auditorium at the University of Costa Rica in San José on the accomplishments of his government's "citizen revolution."
Supporters waved small yellow, red and blue Ecuadorean flags in anticipation of Correa's speech at the UCR. Outside the building, protesters mounted a demonstration decrying the administration's perceived bullying tactics toward opposition parties and anti-gay comments made by the president.
Correa trumpeted his government's success reducing poverty, inequality and foreign debt in the oil-rich country while renegotiating contracts to improve the public collection of crude oil produced. Critics allege that his government has concentrated power, while cracking down on his political opponents and the free press.
Correa, who won his third term in office in February 2013, has led Ecuador since 2007 through a leftist re-orientation of the country that he has called a "citizen revolution." The president also popularized the term "buen vivir," which roughly translates to "well-being" or "living well," a broad collection of policies that put the well-being and dignity of people before fiscal or commercial concerns addressed in the country's 2008 Constitution.
"Development is a political problem," Correa said. "Who controls the society? Multinational corporations or human beings?" he asked, referring to Ecuador's difficult years in the 1990s and 2000s when it had mountains of foreign debt and orthodox fiscal policy sapped funding from education and other public services.
"Today, the Ecuadorean people are in control," he asserted.
In August 2013, Ecuador discarded a plan to protect the Yasuni national park in the Amazon rainforest from oil exploration. The decision came after a conservation plan to solicit foreign donations for park preservation failed to generate significant funds. Correa plans to go through with the oil exploration in the park.
Protesters outside chanting, blowing horns and whistles could be heard through the walls of the auditorium, calling the president a "fascist."
Demonstrators criticized Correa's stance against gay marriage. When asked about the rights of Lesbian, Gay, Bisexual and Transsexual persons, Correa said, "There is no government [in Ecuador] that has done more for LGBT people," listing the Communications Law outlawing discriminatory depictions of gay characters and the recognition of civil unions in the 2008 Constitution.
"But when they start to talk about gay marriage and the Constitution defines marriage as between a man and a woman, I don't have to do anything!" he snapped.
During President Solís' inauguration Thursday morning, a small group of demonstrators gathered outside the National Stadium to protest the attendance of leftist heads-of-state Correa and President Evo Morales of Bolivia, as well as Venezuelan Vice President Jorge Arreaza, citing the recent political unrest in Venezuela.
Correa has had a testy relationship with the United States, which announced Thursday that it would end anti-drug funding to the Ecuador.
When asked what challenges his vision for Ecuador still faced, Correa trotted out his favorite whipping boy: The press.
"The media is the greatest enemy" my government faces, he said, "Since they invented freedom of the press, freedom of the press has been the will of those who own the press," Correa said to applause.
AFP contributed to this report
You may be interested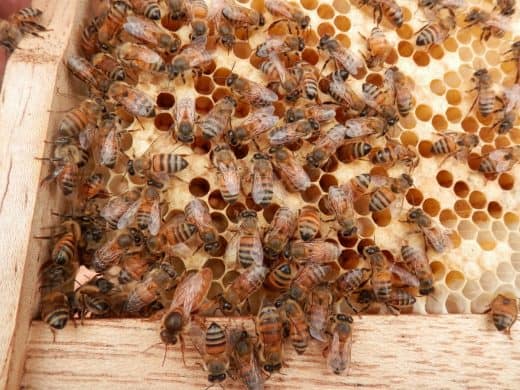 Environment & Wildlife
70 views
Environment & Wildlife
70 views
Can Costa Rica save its bees?
Mitzi Stark
-
July 18, 2018
Imagine a day without fruit or vegetables. No orange juice for breakfast. No honey for your pancakes nor strawberries to…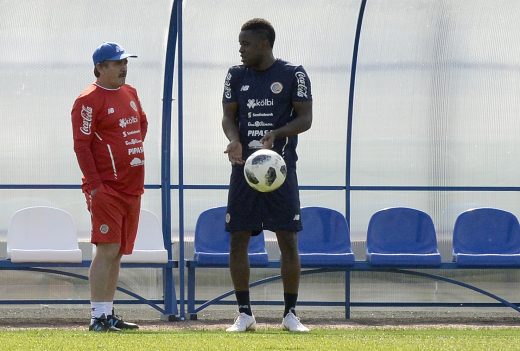 La Sele
115 views
Who's taking the reins in Costa Rica?
AFP and The Tico Times
-
July 18, 2018
Costa Rica's football authorities established a new technical commission Tuesday to choose the country's next head coach for the Men's…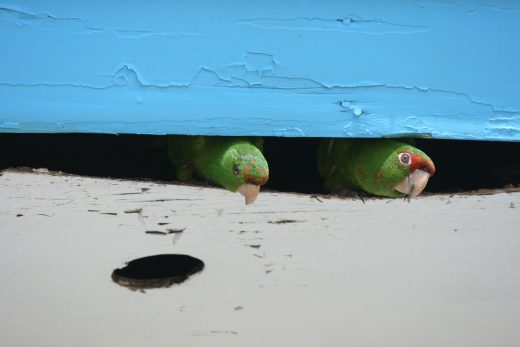 Environment and Wildlife
2605 views