Dream job: Minnesota videographer attempts to capture the Tico soul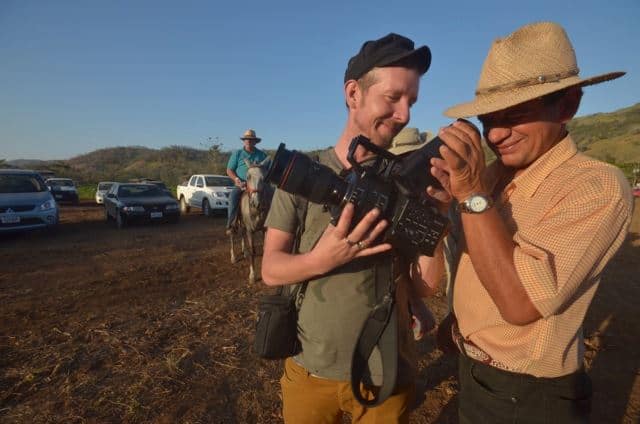 In 2011, Patrick Pierson did what a lot of guys do: He headed to Costa Rica with some cameras, traveled around and took some video.

Unlike other guys, however, Pierson cut the footage together into a breathtaking survey of Costa Rican life. The final product, entitled "Get Living," has garnered 167,000 views on Vimeo.
"I just went down there with some modest plans to film and shoot," Pierson told The Tico Times recently from his home base in Minneapolis, Minnesota, where he works as a commercial videographer. "I'm one of those directors who likes to film and shoot as well."
What followed was a series of commissions from Costa Rican organizations, most notably the Costa Rican Tourism Board (ICT). Pierson returned with a 10-person team in November of 2012 to film a publicity spot. Armed with superior cameras and equipment, Pierson spent a month touring the country, shooting iconic Tico landscapes and weaving them together into a symphony of images.
At 36, Pierson has led a patchwork life: Born in the U.S., he spent his early years in Great Britain and returned to the U.S. about 20 years ago. He studied theater, but he became dissatisfied with the limits of live performance.
"I'm not going to say [dramatic arts] is a useless degree, but it wasn't going to make me a whole lot of money in my future," remarked Pierson. He started pursuing film projects in Minnesota, working as an intern and learning through hands-on experience. "I just started to take it really seriously. Film really encompasses all the arts. [A university] can't really teach you to be a better artist. Being on set, being on location, doing my own stuff, trial and error – I figured that was of more value."
Pierson works for a film company, Drive Thru Productions, and he produces commercials for such brands as Purina and Red Wing Shoes. His work requires him to migrate throughout the U.S., and travel has become one of his strongest passions.
Indeed, Pierson returned to Costa Rica on Feb. 3 to shoot additional footage, which he cobbled into "Vida," a third video documenting his expeditions in Costa Rica. Instead of working with an official team, Pierson toured the country for a month with photographer Andres Madrigal (a frequent Tico Times contributor), drawing a slow circle around Lake Arenal, the beach town of Samara, San José and finally Puerto Viejo. This "third filmic journey" cemented Pierson's distinctive style: slow-motion shots of disparate scenes, illustrating the colors and textures of Costa Rica's diverse people and locales.
"I wanted to get more intimate with individuals," said Pierson. "I wanted just a brief glimpse into what their lives are like."
Pierson first visited Costa Rica on vacation in 2005, and the country's diversity has drawn him back ever since. "It's not Mexico," he says with a laugh. "The whole country is your playground. No matter where you are in Costa Rica, there's always something kind of different."
At the same time, Pierson is looking at a broader itinerary for future projects. In the next year, Pierson wants to visit Iceland, the United Kingdom, and Morocco. "I want to do a repeat of what I did in Costa Rica, but with people in other cultures," he explains. "I'm trying to make it my bucket list film year. I want to make travel more of my business. I'm kind of like a one-man National Geographic. I don't know how else to put it."
He adds: "I could never be in a standard nine-to-five job. That would just kill me."
You may be interested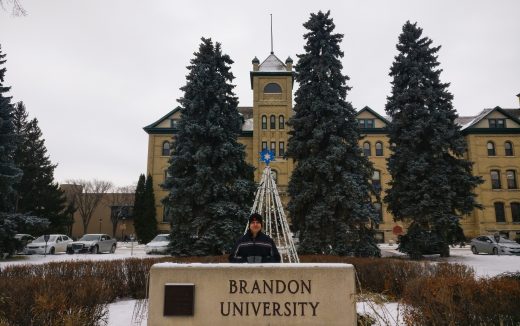 Please Send Coffee!
906 views