Arenal Report
Once again Mount Chirripó must bow its majestic head, this time to the intrepid 2013 Arenal Expedition Team. Months ago, David Fountaine, Jim Aoki, Rob and Denice Ley, Jeff Spencer, and Scott Schillereff committed to attempt reaching the summit of Costa Rica's highest peak, Mount Chirripo.

Huddled together in the dark, unheated summit camp with howling icy winds beating on the walls of their small cabin, each member of the team considered the whether the final assault on the summit would be possible. Who would stay behind and who would set out in the pre-dawn darkness? When time came for each climber to decide whether he (or she) had enough physical strength and will to go on, the commitment was unanimous.
Recall that the Arenal area was being saturated by five consecutive days of rain, compliments of the Arctic air mass invading deep into the northern hemisphere. Of course, Arenal's weather caused only inconvenience. Try to imagine the icy wind chill at 12,000-plus feet, penetrating layer upon layer of protective clothing designed with modern technology for climbers exposed to extreme weather conditions.
There are two decision points on Chirripó where climbers choose to continue their trek or pack it in and retreat. The first is about halfway up, providing a small comfort station with two rustic wood tables. The second is 13 kilometers upslope and is titled, "The Repentants."
Climbers who choose to go on are surprised at the relative ease of the next kilometer or so which is a slight downgrade. Then, after rounding a turn in the rock-strewn trail reveals a beautiful vista of Chirripó's craggy heights comes the appalling realization that the rest of the climb to the summit will be nearly vertical! Stamina-sapping cold and wind suddenly become intrusive, but there it is, the prize, The Summit! At this moment the question of, "Can I do it?" must become, "I can do it." (After all, it would be totally lame for the grandkids to exclaim, "Grandpa almost made it to the top of Chirripó!")
With great determination, the Arenal Team departed the camp at 2:30 a.m. They struggled onward, encouraging each other with every step, until, at last, the summit! It was 40 minutes before sunrise. The temperature, including the effect of blustery winds, was minus 21 degrees Fahrenheit. But at least it wasn't snowing.
It is said that on a clear day, Cuba may be seen from the top of Chirripó, but not this time, as the majestic peak of Chirripo was high above the clouds.
To celebrate their success, Scott produced a coffee maker from his backpack and prepared a steaming cup of coffee for everyone. (See summit picture). After much picture taking with the sun rising from below them, the group descended to explore the nearby peaks of Crestones and Terbi, noting geologic formations dating back to the Ice Age when glaciers moved among these mountains.
After completing their descent, the Team enjoyed an overnight stay in a local hotel to thaw out and celebrate their victory over Chirripó – a mountain that has sent many climbers home in tears.
A victory party celebrating the Arenal Expedition Team's success is planned after aches, pains and strains have resolved. Congratulations David, Jim, Rob, Denice, Jeff and Scott!
-William & Jean Priest
jean_pri@comcast.net
You may be interested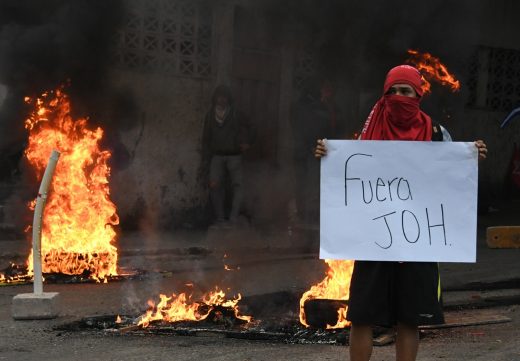 Central America
1169 views
Central America
1169 views
Honduran opposition protesters take to the streets
Noe Leiva / AFP
-
December 15, 2017
Supporters of the leftist opposition in Honduras blocked streets in various cities around that country on Friday, despite political repression,…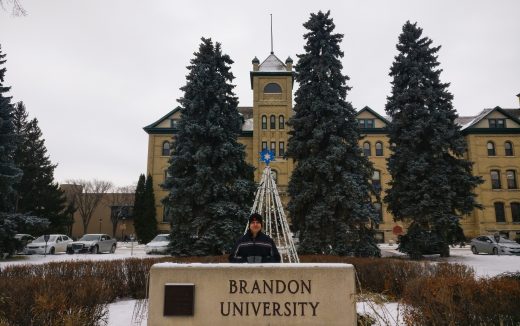 Please Send Coffee!
2193 views