Sculpture shows San José's black 'lung'
As cars honked and trucks rumbled down the road that borders the Antigua Aduana gallery and museum in the San José neighborhood of La California, environmental leaders and advocates agreed that vehicle traffic was the greatest source of air pollution in Costa Rica's capital.
On Monday morning, Environment Minister René Castro, Riteve SyC Environmental Consultant Rosario Alfaro and Riteve General Manager Fernando Mayorga presented the results from an "Urban Lung" installation, a giant wireframe sculpture designed to raise awareness about air pollution in San José. 
Installed on June 5, the concave, white-fabric sculpture collected particulate matter from car exhaust and other sources of air pollution for two months. Scientists from the National University's Quality Analysis Laboratory examined the cloth — turned black from exposure to the city's air — and discovered levels of sulfur, chlorine and manganese that exceeded safe limits determined by the World Health Organization.
Alfaro told the crowd that the levels of manganese, a neurotoxin in high doses that is sometimes added to gasoline, were especially troubling.
The general manager of Riteve – the Spanish-Costa Rican company in charge of mandatory technical vehicle inspections – also highlighted the organization's progress in reducing air pollution, but noted that the emissions agency's gains have stalled.
Government environmental agencies blamed inefficient, older vehicles for the city's air pollution. According to Alfaro, 70 percent of the city's air pollution is created by 50 percent of vehicles, which are over 15 years old.
In response to the environmental effects of the aging fleet, Castro announced that operating permits for taxis and buses over 10 years old will not be renewed. Public transportation vehicles exceeding 10 years will need to convert to cleaner fuel sources, like natural gas, or transition to hybrid or electric models under the new guidelines. Banco Costa Rica and Banco Nacional will offer bus and taxi drivers credit at under 5 percent to finance the upgrade thanks to a $200 million donation from China, Japan and South Korea, according to a press released from MINAE. 
In July, the Finance, Public Works and Transport and Environment ministries signed an agreement dropping the sales tax on hybrid vehicles to 10 percent from 30 percent. Besides incentivizing sales, the decree orders government ministries to modernize their fleets by purchasing vehicles that use hybrid technology or alternative fuels like natural gas or electric models.
Some doubted the government's commitment to reducing pollution from older vehicles, as the news came on the heels of the Finance Ministry's decision to reduce taxes on used imported cars.
"Sustainability means balancing the social with the economy and the environment," Castro said.
Costa Rican sculptor Francesco Bracci told The Tico Times that the piece was motivated, in part, by the white face masks that have become recognizable symbols of urban air pollution in many developing countries.
Latin America registers the highest rates of urbanization in the world, according to the World Bank, heightening the need to address urban air pollution.
"The rest of Central America needs to catch up," Castro said, referring to the isthmus' otherwise lax air pollution laws. "It's obvious that improving health coincides with these changes."             
Update Tuesday, 12:35 p.m.: This post was updated to include more information on the efforts to finance the upgrade to the public transportation fleet.
Facebook Comments
You may be interested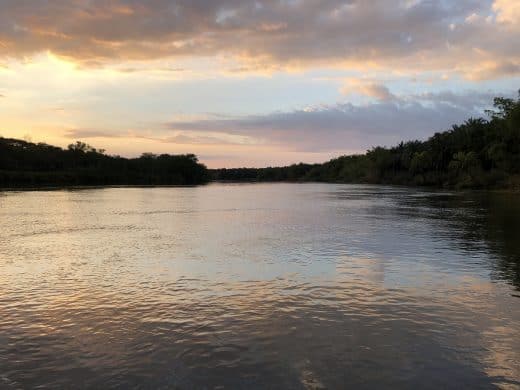 Tico Times Deep Dive
361 views
Tico Times Deep Dive
361 views
Our Southern Zone Deep Dive is underway!
Katherine Stanley
-
March 26, 2019
Our editorial team is making its first trip of the year – what we hope will be the first of many –…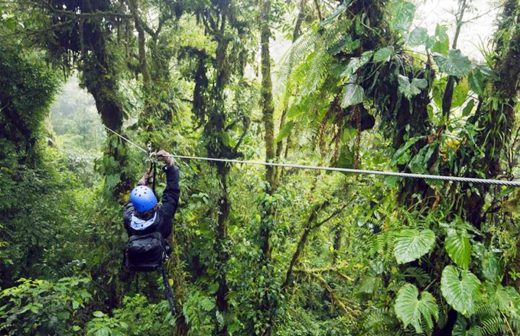 Travel & Tourism
583 views