Costa Rican envoy analyzes Obama's May trip to the region
WASHINGTON, D.C. – Costa Rican Ambassador to the United States Muni Figueres was recently part of a group of five diplomats from Central America and the Dominican Republic who gathered May 17 to assess U.S. President Barack Obama's recent visit to Costa Rica. Contrary to what some critics have said, Figueres and her fellow ambassadors concurred the visit was important.
"It was substance," Figueres said. "The meeting recast the issue of security — which is still extremely important to all of our countries — in a much broader context than simply repression. It went perfectly."
Figueres noted that in addition to Obama, the U.S. delegation was composed of other very high-level officials, and that meant Washington considered it important enough to send key decision makers.
At the packed Inter-American Dialogue forum in downtown Washington, D.C., Figueres said Obama's visit to Costa Rica "put the region on the American foreign policy map."
She noted that the May 3-4 trip, which coincided with a meeting of the Central American Integration System (SICA), "recast the issue of security, moving away from repression and towards prevention."
President Obama also visited Mexico to discuss with his counterpart, Enrique Peña Nieto, many of the same issues that were on the table in San José — including immigration and Mexico's relations with Central American countries.
The fact that they talked about it, said Figueres, shows that "the region south of the border is important and strategic to the United States."
Along with officials from the Dominican Republic, Figueres was joined at the forum by ambassadors from El Salvador, Honduras and Nicaragua.
Francisco Campbell, Managua's top official in Washington, observed that the summit in Costa Rica was the first time a U.S. president had participated in a SICA gathering since the U.S. became an observer to the regional group last year.
"It shows that the Obama administration is serious about the region and about issues such as the Central American integration process," he said.
Honduran Ambassador Jorge Ramón Hernández said he sensed a feeling of real commitment by Obama to follow up on a variety of contentious issues, particularly immigration reform.
Added Dominican Ambassador Aníbal de Castro, "It tells me we have to rely more on the diaspora here in the States and integrate them in an effective way to our dialogue with the United States. Immigration reform is a very important issue for us."
The Inter-American Dialogue noted on its website that the Obama administration has requested an increase in 2014 funding for the Central American Regional Security Initiative (CARSI). However, of the roughly $360 million granted through CARSI between 2008 and 2011, only $97 million — or 27 percent — had been committed by January 2013.
Rubén Zamora, El Salvador's newly appointed ambassador in Washington, said that in the past, Central America was considered strategic by the United States, "but not a priority."
This meeting is helping Washington overcome what he calls the mindset of a "unilateralism about the region," and move more towards "a partnership, not just with the region, but (also) with the individual countries."
Zamora said "it opened a space for a more direct dialogue with the president. It was a very good agenda for going forward with a partnership between the United States and Central America."
All the diplomats concurred that the presidential summit was just the starting point of an expanded agenda of greater cooperation between Central America and the United States and what they consider to be a greater level of respect they now feel from the White House.
One area in which both sides will explore further is education, Figueres said.
"The president (Obama) considers education to be the best way to achieve prosperity and greater integration (in Central America)," she said. "We all agreed to look at expanding student and teacher exchanges between the United States and Central America and tap the private sector in both regions to finance scholarships on a much greater level than currently."
Facebook Comments
You may be interested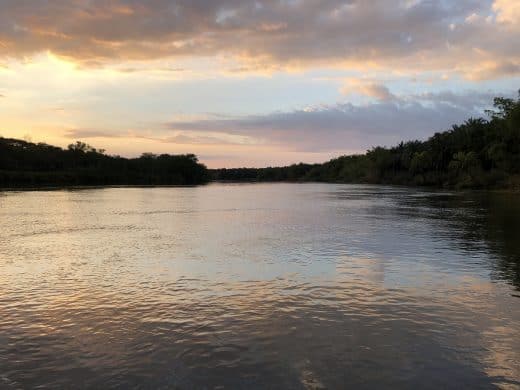 Tico Times Deep Dive
361 views
Tico Times Deep Dive
361 views
Our Southern Zone Deep Dive is underway!
Katherine Stanley
-
March 26, 2019
Our editorial team is making its first trip of the year – what we hope will be the first of many –…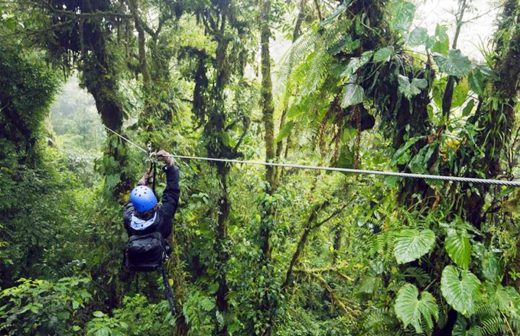 Travel & Tourism
581 views