In a shocking move, Guatemala judge drops ex-dictator's genocide trial
GUATEMALA CITY – The current genocide trial against ex-Guatemalan dictator Efraín Ríos Montt was dropped Thursday in a surprise legal move, but a judge is likely to launch fresh proceedings, officials said.

The development, blamed on procedural technicalities, will delay public deliberations over events that have divided the country for 30 years.
The 86-year-old retired general, who insists he was not aware the army was committing massacres, is accused of ordering the execution of 1,771 members of the Ixil Maya people in the Quiché region during his 1982-1983 regime.
If convicted, he could face five decades behind bars.
The genocide trial would be the first of its kind arising from the 36-year civil war, which pitted leftist guerrillas against government forces and ended in 1996, leaving an estimated 200,000 dead or "disappeared," according to the United Nations.
Ríos Montt's attorney Francisco Palomo told AFP that the trial was completely "tainted" due to "legal aberrations to rush" the process.
"He had an order to end the trial as soon as possible and issue a conviction to get [Ríos Montt] in the general prison," Palomo said of the judge who had presided over the latest proceedings.
But Edgar Pérez, a lawyer for the plaintiffs, said the move "leaves the victims defenseless and violates their fundamental right to justice."
Although the current proceedings were scrapped, Judge Carol Patricia Flores said she had been ordered by the Supreme Court and the Constitutional Court to pick up the case again.
"The proceedings are being canceled," she said. "I am not doing this because I want to but because it has been ordered by the Constitutional Court and the Supreme Court" due to a pending legal ruling.
Flores was initially in charge of the trial but was recused from the case by defense lawyers over claims of bias.
Judge Miguel Ángel Gálvez then took over pre-trial proceedings in November 2011, and ordered the public trial against the former dictator. Those proceedings began in March.
Flores must now set a date to decide, once again, whether Ríos Montt should face a public trial.
The court had ordered the former dictator, who is under house arrest, to appear at every hearing along with retired Gen. José Rodríguez, a former member of the military leadership who is on trial with him and housed in a military hospital.
On Friday, Francisco Dall'Anese, head of the International Commission Against Impunity, said the commission would file formal complaint accusing judge Flores of dereliction of duty, the Guatemalan daily Prensa Libre reported.
Human rights groups, including members of the Ixil community who testified in 20 emotionally charged hearings that have been held so far, planned several marches in the capital on Friday.
Jazmin Barrios, a justice in the tribunal hearing the genocide case, said, "We do not accept judge Carol Patricia Flores' resolution, because it infringes on our independence," Prensa Libre reported. "We do not obey illegal resolutions," she added.
In a Thursday press conference, Attorney General Claudia Paz y Paz also called Flores' ruling illegal, saying it was "completely out of step of the Constitutional Court's order."
Rights groups also said they would ask the San José, Costa Rica-based Inter-American Court of Human Rights for special protective measures for judges, prosecutors, plaintiffs and witnesses in the case.
Ríos Montt was known for his "scorched earth" campaign against people the government branded leftist rebels, but who were often indigenous Mayans not involved in the conflict.
The trial was seen as a historic step in a country with such high impunity that most crimes go unsolved.
Tico Times editor David Boddiger contributed to this story from Guatemala City.
You may be interested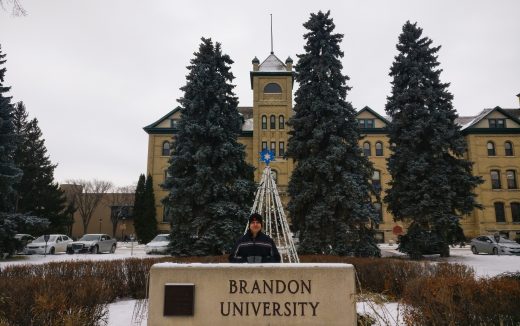 Please Send Coffee!
1141 views