Rastaman Johnny Dread returns
From the print edition

By Lucas Iturriza |  Special to The Tico Times 
On a Saturday night, the warm Caribbean air blends with the body heat of fans anxiously awaiting Rastaman Johnny Dread. 
His show has been long anticipated, and there are a few reasons for that. In addition to the thriving Rasta culture in the Caribbean province of Limón, it was in the coastal town of Puerto Viejo that Johnny Dread held his first Costa Rican concert, in 2001. That performance was at the Afro-Caribbean Splash in front of 5,000 people, and it marked the release of his album "Vision." The fans fell, and they fell hard. 
While the artist admits that "Costa Rica is my home away from home" (he visits the country every year, playing more venues each trip), it's been a while since he's returned to the Caribbean. And so his people have had to wait. And wait. 
Tonight, in the heart of the village at Puerto Viejo Multicentro, local band Plan B warms up the crowd and prepares them for a party. Plan B delivers rock and reggae at the hands of Memo on vocals, Eric on guitar, Claudio on keys and Charlie on drums. They finish the opening act to thunderous applause. 
Soon a man of interest emerges before the crowd, shaking hands but looking like just another dreadlocked head. Someone who's never seen him might mistake him for a Puerto Viejo local out having a good time, but not these fans. They know Johnny Dread when they see him. 
It's showtime, and Dread – who was born to Cuban parents in the U.S. city of Philadelphia (his given name is Juan Carlos Guardiola) – takes the stage and blows up the party. Some 300 fans dance to the flawless music, a potent blend of reggae and fusion that has made him master of the Caribbean. 
The reggae continues nonstop, and his set list includes classics like "Who We Are," "Armageddon," "Shoo Be Doo," Rootsman Dread" and others. Hundreds of fans sing along with the famous Rastaman.
Johnny Dread plays with a local band formed by David Pérez on keys, Randy Obando on guitar, José Esteban Carmona on bass and Charlie on drums. The group is tight and captivating, while the showman sings and dances in his Costa Rican "Sele" jersey. 
Invited musicians join him on stage, including Ras Manuel and Beto Locks, organizer of the event and owner of Legalize it Productions. Locks and Johnny perform one of Peter Tosh's homonym hymns. The climax of the night arrives, and the place is a blowout party; reggae lovers climb on stage, take photos and hug their hero, while he returns the kindness with more music and his charismatic presence. 
"Traficantante," his first song in Spanish, was composed in Puerto Viejo.
Two days after the concert, The Tico Times catches up with Johnny Dread at a local recording studio owned by DJ Cris. Johnny, with his habitual good vibes and positive energy, greets me with, "Hey broder, listen, this is my first song in Spanish and I wrote it here last night." With his eyes wide open and the glow of somebody with something to share, he turns around and presses play on his computer:
"Yo no soy mala gente, incapaz de dañar a mi gente, no deseo ser presidente, solo un traficantante. …" ("I'm not a bad person, [I'm] incapable of harming my people, I don't want to be president, just a trafficker.")
"And it just came out, like that, last night in Puerto?" I ask. 
"My broder, I have a bookstore here," he says, pointing to his temple. 
Johnny Dread has worked on his new album, "Rasta is King," for the past five years. It will be finished in 20 days, he says. His words are clear, and he speaks with the force of a true believer. His mission is to "follow the call of Bob Marley and Haile Selassie."
"That's why I am going to play in the places where other musicians don't go," he says. "I'm not content with San José, I tour around the entire country, for the people. It doesn't matter where we go, people will come. And that's powerful for me, to play in Cartago, for example, and the maecillos [little homies] know all the lyrics." 
Asked what he thinks about looking back on his career, he answers without pause: "The calling is the same, it's just that over the years it becomes more profound, more intense." 
He'll never forget the day his older brother traveled to Antigua and brought him back Bob Marley's record "Rastaman Live Up." He was only 13, but he soaked up the music. It was in that moment that his career path became apparent: "Float like a butterfly, sting like Bob Marley."
You may be interested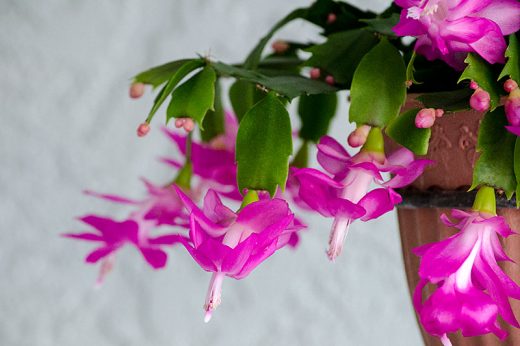 Environment and Wildlife
703 views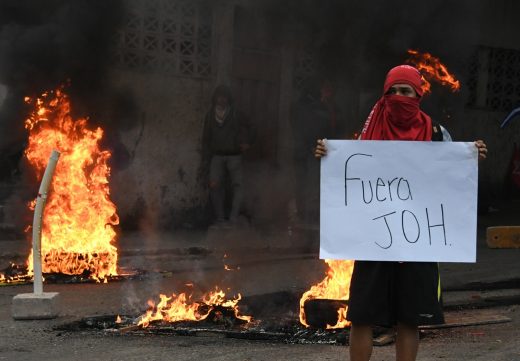 Central America
1520 views
Central America
1520 views
Honduran opposition protesters take to the streets
Noe Leiva / AFP
-
December 15, 2017
Supporters of the leftist opposition in Honduras blocked streets in various cities around that country on Friday, despite political repression,…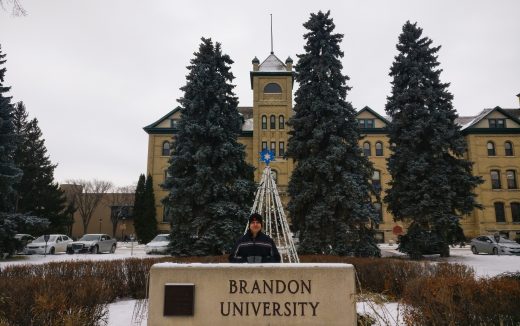 Please Send Coffee!
2385 views