Best Costa Rican Olympic moment: Chacón's wild ride
From the print edition

Nobody considered Leo Chacón a threat for a top spot in the Olympic triathlon. But the 28-year-old Costa Rican was doing well after the 1.5-kilometer swim, the first leg of Tuesday's event. Chacón moved inside the top 20 as he mounted his bike for the cycling portion of the contest. But in a few minutes, his race would appear over. 
Near the second kilometer, another rider clipped the front of Chacón's bike. The Costa Rican tumbled to the street, landing on his head and splitting his helmet in two. Then he blacked out. 
A moment later, the triathlete said he felt like a camera coming into focus, his eyes taking in the repercussions of the fall. The crash had damaged his bicycle. He felt dizzy. One leg kept shaking. 
Chacón straightened out mangled handlebars. He could still pedal, so he hopped back on his bike. Photos taken after the spill show his right shoulder scraped into raw, red skin. Near his right hip, Chacón's singlet had a large tear, where blood leaked out. 
Despite his injuries, the Tico Olympian completed the 40-km bike ride. He jogged the 10-km run. He finished the race – in 48th place – but he finished, besting a half-dozen others. Chacón's time placed him six minutes behind the winner, Great Britain's Alistair Brownlee.
"These injuries do not mean anything. God knows that in my heart I wanted to deliver to you all great happiness today," Chacón wrote in statement to fans after the race.
In a Summer Olympics where the Costa Rican delegation not only failed to challenge for a medal, but also underperformed throughout most of the Games, Chacón's totter to the finish line converted a disaster into a moment of triumph for Costa Rica. 
The country's preeminent hopes for a medal – sprinter Nery Brenes and rising taekwondo specialist Heiner Oviedo – bowed out in the first heats of their respective events. 
No Costa Rican athlete advanced beyond the preliminary round of multi-sequence races. In the 100-meter butterfly, 21-year-old Laura Meza finished with a time that placed her last in the entire field of swimmers. 
Brenes appeared to collapse beneath the mighty expectations. The Limonense finished fourth in his qualifying heat of the 400-meter dash competition last Saturday with a time of 45.65. The time was well below his best marks, and yet still only 0.04 of a second from reaching the semifinals. 
Four years ago, Brenes made the semifinals in Beijing despite receiving little assistance from the Costa Rican National Olympic Committee. He won an indoor track world championship in the same distance last March in Istanbul, Turkey. The 26-year-old entered London with his own crack training team and loads of experience. He was Costa Rica's best hope for an Olympic medal. 
Instead Kirani James, who Brenes defeated in Turkey, won the gold medal on the outdoor track in London. The 19-year-old James became the first athlete from the tiny island nation of Grenada to win a medal. 
Brenes, who grew up in the Caribbean community of Limón, spoke of his own disappointment, blaming his performance on an injury to his left ankle while training in Colombia before the Olympics and a slow start to the race. 
Brenes hopes to return to the 2016 Olympic Games in Rio de Janeiro, when he will be 30 years old.
Russian Alexey Denisenko broke taekwondo combatant Oviedo, 23, in the first round. Denisenko reached the semifinals and picked up a bronze medal.
Costa Rica has not won a medal since 2000. Only swimming sisters Claudia and Sylvia Poll, naturalized citizens who emigrated from Nicaragua, have ever stood on the podium for Costa Rica. 
Two more Ticos still await their events: Mountain biker Paolo Montoya and marathoner César Lizano will compete on the final day of the Olympics on Sunday. Facing much stronger competition, the two will focus on beating their own personal-best times.
At the time of the accident, Chacón was on pace for an elite finish of his own. But early on in the cycling leg, Canadian triathlete Simon Whitfield hit a speed bump and lost control of his bike. The wheels wobbled and the bike's movement slowed. Unable to avoid a collision, Chacón's front wheel nicked the back tire of Whitfield's bike, and both riders plunged to the ground.
Whitfield withdrew from the race. A couple days later, the Canadian learned he had fractured his collarbone.
Once back on his own bike, Chacón had to maneuver his hands "like gauze" to prevent the handles from falling apart. The cuts and abrasions gave Chacón the appearance that his crimson uniform was trickling paint onto his skin. Chacón noticed this too, saying it looked like his hands were being wrapped in the red of the Costa Rican flag. 
He could not run fast or fluidly, but he could still move – barely. He crossed the finish line and his legs gave out. A trainer took him away from the course in a wheelchair.
Whitfield found Chacón in the Olympic Village after the race. The Canadian apologized for the accident and hugged his Costa Rican rival. Chacón's "got a very sore hip but smiling," Whitfield wrote on his Twitter account. 
Chacón had his own message for Whitfield, the man who wrecked the Tico's race.  Chacón would tell him "you are an inspiration."
Whitfield is not a rookie triathlete aiming for a fluky shot at glory. In 2000, he won a gold medal in the event in Sydney. In 2008, he earned silver at Beijing. At age 37, Whitfield carried Canada's flag during opening ceremonies of the London Games. 
In previous Olympics, Chacón remembered watching Whitfield race. 
"Now, at my 27 years of age, these were my first Olympic Games," Chacón wrote in a message on Whitfield's Facebook page. "And it was an honor to race next to you."
The message, posted Wednesday, came after a Costa Rican fan sent Whitfield a nasty comment, telling the former champion he "didn't deserve any congrats." Yet, Chacón reached out to his idol, making it obvious there was no ill will. The Costa Rican said he hoped to see Whitfield in Brazil in 2016, and "this time race you to the end for a place at the podium."
But Whitfield has spent two decades battling the world's best athletes. This was the Canadian's fourth Olympics – and possibly his last. 
But Chacón's message was clear: Once the Tico had dragged his own hobbled body across the finish line, he didn't want to dwell on the competition. 
 "I wanted to invite you to Costa Rica, I think you would like it," Chacón wrote Whitfield. "I have been to Canada, and it is gorgeous."
You may be interested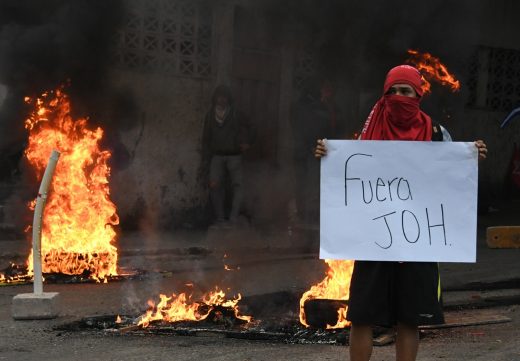 Central America
784 views
Honduran opposition protesters take to the streets
Noe Leiva / AFP
-
December 15, 2017
Supporters of the leftist opposition in Honduras blocked streets in various cities around that country on Friday, despite political repression,…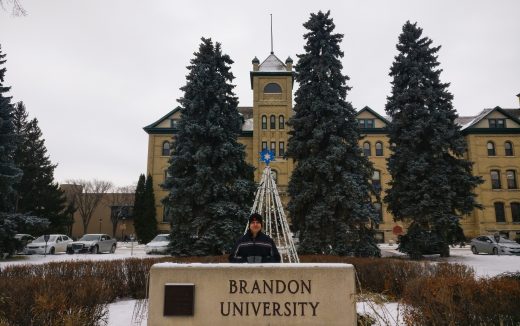 Please Send Coffee!
1870 views