Nonprofit offers a helping hand
The John Ovens Foundation lends credence to the old saying, "Give a man a fish and you feed him for a day. Teach a man to fish, and you feed him for a lifetime." The nonprofit foundation connects people with educational and financial resources to improve lives and support families.

John Ovens, who founded the bilingual Canadian School in Curridabat, east of San José, after moving here from Canada, has also founded charter schools across Costa Rica. "In the latter stages of my life I asked myself what I can do," Ovens said. "Although we can't solve poverty, we can do something, even if it's small."
One woman Ovens met had dreams of opening her own soda, or café, but the rent, equipment and business knowledge necessary were beyond her reach. The Foundation helped her get basic training in accounting and supplied her with rent money. Milagro Montenegro opened for business in Pacayas, Cartago in 2011. Soda Milagro now serves casados, hamburgers and pozole to folks from the nearby school and clinic. "John [Ovens] is like a member of the family," Montenegro said. "We've had some difficult times and he's been with us all the way."
Montenegro was diagnosed with cancer and has undergone treatment, and her oldest son has heart problems. The family has spent a lot of time in hospitals. "But both my children are in school and the soda is doing well," Montenegro said. "For this we are forever grateful to John."
People can receive a helping hand from the foundation by being recommended by others. "There are many things people want to be and we can give them the tools and scholarship to be just that," Ovens said. "Everyone deserves dignified employment, health care, education and hope."
If you would like to recommend someone or give to the foundation, email jofundacion@gmail.com or visit the website: http://johnovensfundacion.org/
You may be interested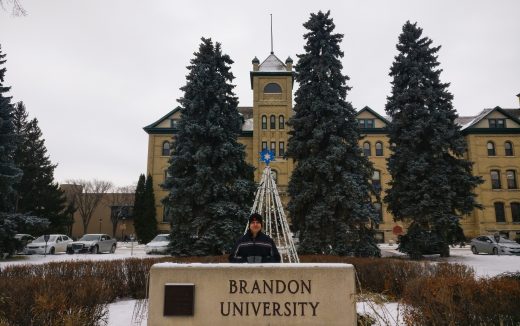 Please Send Coffee!
295 views