Sinkhole emerges in major Costa Rican highway, chaos ensues
A giant sinkhole that opened up Tuesday night in the middle of General Cañas Highway has created a snarl of traffic for drivers trying to enter and leave the capital.

The highway, which connects San José to Alajuela and also the country's main airport, was closed after heavy rains produced the sinkhole. The chasm – reportedly 3.5 meters wide and 4 meters deep – is in front of the Plaza Los Arcos in Ciudad Cariari, northwest of San José, and several minutes from the Juan Santamaría International Airport.
The highway closure begins at the Juan Pablo II Bridge in La Uruca, a northwestern district of the capital.
Alternative routes have become congested. Long lines of cars were reported on Route 27 (San José to Santa Ana), streets near La Uruca, and on the roads that connect San José to the province of Heredia.
The Public Works and Transport Ministry (MOPT) even recommended that anyone who needs to use the road on their morning commute should work from home or "take a vacation." Traffic Police are pleading with drivers to maintain patience.
Transportation officials revealed a contingency plan for dealing with the sinkhole at a 3 p.m. press conference on Wednesday. Traffic Police will work with the Public Security Ministry to implement reversible lanes on the side of the highway not affected by the sinkhole. Barriers will be placed around the obstacle, and public transportation will receive priority on the route. The lanes will be made available from 5 a.m.-9 p.m.
Light vehicles also will be allowed to use the reversible lanes, but semis and other heavy vehicles are prohibited during rush hour from 4-7:30 p.m. Officials encourage travelers to use public transportation if planning to use the route.
Traffic Police Director Diego Herrera said airport passengers also will be given priority on the route. Passengers need to show only a passport, ticket or luggage to gain access to the bypass.
In addition, the railway that connects Heredia to San José will extend its hours while repairs continue. The first train will run at 5 a.m. and service will continue until noon. Afternoon trains will start at 3 p.m. and run until 8 p.m.
José Luís Salas, director of the National Roadway Council, said construction workers will install two 24-meter Bailey bridges over the sinkhole. Salas said a crew will be working nonstop, rain or shine, to put in place the bridges. The portable metal bridges are on site, and Salas expects they'll be ready for use by the weekend. Salas said the cost of the operation is unknown. Workers have been cleaning debris from the site since early Wednesday morning.
MOPT officials believe the General Cañas Highway will need at least three weeks of repairs to fix the sewer system below the road. The manhole where the collapse occurred will be reinforced with concrete. Workers need to fix the sewer system beneath General Cañas before the highway can reopen for all vehicles. A tree trunk had clogged the sewer system, and heavy rains caused a buildup of water. The weight of the clog eventually caused the collapse.
Silvia Chaves, a spokeswoman for Aeris, the company that manages Juan Santamaría International Airport, said officials are doing all they can do accommodate late-arriving airline passengers.
"We set up a special protocol to deal with the passengers as they arrive. They are given priority for immigration procedures, taxpaying and access to the planes. The terminal is working as usual. There have been no delays so far," Chaves said.
She said flights have not been delayed due to tardy crew members, since most airline workers stay at hotels near the airport. She said some passengers have missed their flights, but it is up to each airline to resolve those issues.
The National Tourism Chamber stated that a United Airlines flight to Houston that left at 11:45 a.m. Wednesday was missing 40 passengers. Taca airlines said it's waiting an extra 10 minutes before closing check-in for flights.
 
As the chaos unfolds, Costa Ricans have taken to the Web to display a sense of humor about the country's transportation woes. Savvy Web users have Photoshopped everything from Bugs Bunny to Satan to Chilean miners emerging from the sinkhole and to greet startled onlookers.
Web Editor L. Arias contributed to this story.
You may be interested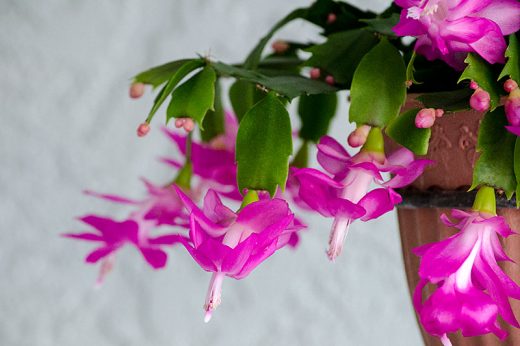 Environment and Wildlife
546 views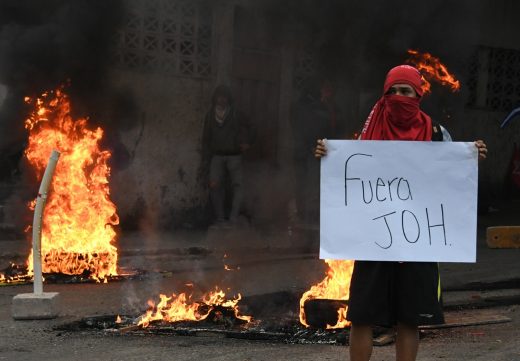 Central America
1370 views
Central America
1370 views
Honduran opposition protesters take to the streets
Noe Leiva / AFP
-
December 15, 2017
Supporters of the leftist opposition in Honduras blocked streets in various cities around that country on Friday, despite political repression,…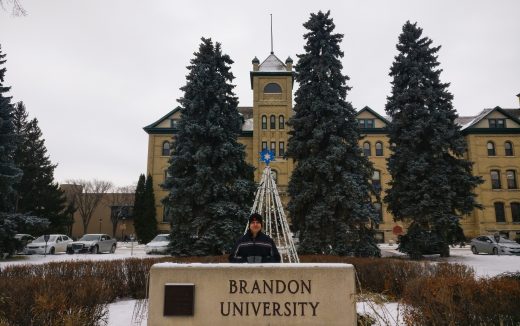 Please Send Coffee!
2310 views