What else can go wrong for Laura Chinchilla's government?
From the print edition

The Costa Rican government is trying to repent after a Holy Week smattered with scandal. The fallout from a string of controversies has rocked the ruling National Liberation Party. 
The consequences brought on by the resignation last week of Finance Minister Fernando Herrero continue to ripple throughout the party – implicating the education minister, the National Oil Refinery, a vice president and the president's own brother – as the calendar moves into mid-April. 
A further slap in the face to Laura Chinchilla's administration came this week when the Constitutional Chamber of the Supreme Court (Sala IV) unanimously declared the PLN-proposed tax reform bill unconstitutional. 
Representatives for Chinchilla's government said they have no Plan B for tax reform.
Nevertheless, at a press conference Wednesday, the president insisted "Costa Rica continues down the right path."
A March 26 investigation instigated the public shaming that kicked off the month of April. A report by the daily La Nación revealed Herrero was not paying the appropriate amount of taxes on two properties he and his wife own, at the same time he was lobbying for a reform package that would hike up taxes for most Costa Ricans. 
On April 2, Herrero stepped down, replaced by Vice President Luis Liberman. He told the president in a letter that he resigned to "protect [the president] and [her] administration."
But Herrero would become more than a distraction – he is now at the center of a criminal investigation.
In addition, Francisco Villalobos, head of Costa Rica's Tax Administration, resigned
April 4 as La Nación wrote that he had an unpaid tax debt of ₡1.8 million ($3,500) from his 2008 filings. When the story came to light, Villalobos quickly paid up.
"It's an inexcusable mistake on my part," Villalobos said. "The tax bill was not paid in 2008 by an error attributable only to me." 
Villalobos had campaigned furiously to take down those who owed large amounts of taxes. According to the Comptroller General's office, more than 60 percent of eligible Costa Rican taxpayers didn't make payments in 2010.
Chinchilla accepted Villalobos' resignation on the night of April 3. She had just returned from the U.S., where she gave an official speech on happiness.
After the revelations, Chinchilla announced Costa Rica would create a new tax fraud unit with specialized auditors to go after high-profile fraud cases. Chinchilla also issued a directive to restrict settlements in tax evasion cases. The new tax fraud division will be housed under the Tax Administration. 
Through March, a total of 78 criminal tax fraud cases were filed. But of those cases, only one has made it to trial, and 29 complaints were withdrawn or dismissed, according to government records.
'Influence Peddling'
A new development stunned the Costa Rica government this week when it was revealed that the Costa Rican National Oil Refinery (RECOPE) awarded, under unusual circumstances, a public relations contract to a company founded by Herrero and his wife, Flor Rodríguez.
The investigation, also by La Nación, showed RECOPE – a state-run monopoly – had considered only three other businesses for the taxpayer-funded concession, yet those companies specialized in selling construction materials, not public relations. 
The contract, for $34,000, was awarded in August to the firm Procesos – owned by Herrero and his wife – just 48 hours after the tendering period opened, when the bidding should have been open for a week. 
RECOPE President Jorge Villalobos told La Nación the invitation to distributors of building materials was a "human error" which he attributed to his assistant.
"There is an institutionalization of influence peddling.  … We are surprised at the level of brazenness with which public resources are spent in a circle of power. I don't know who believes it was a human error," said Albino Vargas, secretary general of the National Association of Public and Private Employees, in an interview with ADN Radio. 
The problems exacerbated when letters were published showing that on Aug. 5, Vice President Luis Liberman, Education Minister Leonardo Garnier, brother of the president and ex-campaign manager Adrián Chinchilla, and former Foreign Trade Vice Minister Amparo Pacheco wrote letters of recommendation for Rodríguez's public relations firm.
Opponents have accused the foursome of "influence peddling" by using their position to influence a public contract.
Liberman and Garnier denied the letters were intended for influencing the contract, saying they were written as thank you notes for past work done by the Procesos firm. 
The letters were written four days before the bidding conditions were published. 
The two government officials rejected reports that they planned to resign. 
President Chinchilla asked to expedite investigations by the Chief Prosecutor's Office about the RECOPE case, adding she has no reason to doubt the intentions of the vice president and the education minister. 
She also berated her sibling.
"I could have tugged on my brother's ear in regards to RECOPE," Chinchilla said. "I do not like that family members are involved in these situations. If my brother had asked me for advice, I would have said to him, 'do not write a letter of recommendation to a business for the wife of the finance minister.'"
Axing Taxation
In spite of the turmoil brought on by Herrero, Chinchilla announced at the beginning of the week that she would continue to push an unpopular tax reform – a package originally written by Herrero a year ago – that seeks to reduce a large fiscal deficit. 
But the Sala IV determined Tuesday afternoon the tax bill violated constitutional procedures. The unanimous decision against the bill, which was sponsored by the ruling party and the Citizen Action Party, piled on humiliation already brought by scandals.
Problems cited by judges included: extending debate deadlines in commission without a vote from the full assembly – a requirement under fast-track status; and 53 amendments that were not published in the official government newspaper La Gaceta. Those amendments made substantial changes to the bill, but had not been made public, judges ruled.
The primary goal of the fiscal reform package was to make tax collection 1.5 percent of gross domestic product, and generate an additional $850 million in annual revenue. The most significant change proposed to accomplish that is an increase from a 13 percent sales tax to a 14 percent value-added tax.
Trade unions, businesses and political opposition gloated in light of the court's ruling.
José María Villalta, lawmaker for the Broad Front Party, declared the bill "dead."
"We celebrate the funeral of the fiscal package," Villalta said. "We had denounced, since the beginning of the process, the bill's supporters who ran over our basic rules of democracy." 
Luis Fishman, the Social Christian Unity Party lawmaker who filed the original complaints challenging the bill's legality, gave an emotional response to what he referred to as a "long and arduous fight."
"Regardless of the motives of the Sala IV to send back the legislation, it was an unfair and regressive bill," Fishman said. "We saw all these circumstances. We asked the government for an alternative plan and we didn't  receive an answer. Now we know we were right."
The bill passed a first-round legislative vote before the Sala IV took up the case following the injunction filed by Fishman. That vote is nullified with the court's decision, and lawmakers must start from scratch in commission – effectively negating four months of legislative work.
Administration officials say Costa Rica could face serious financial troubles if reform isn't adopted quickly. Government debt is nearing 6 percent of GDP, and the gap is expected to widen, possibly to 10 percent if reforms are not passed by 2014, according to Central Bank officials.
Some opponents of the bill have stated that raising taxes would not be necessary if tax collection was better enforced, citing the tax fraud unit as a better solution to paying off government debt.
Chinchilla said her government "cannot define an alternative measure to the fiscal plan" until they see the full extent of the Sala IV ruling, which has not yet been released.
Even while legislators go back to the drawing board to try to head off a debt crisis, the sigh of relief seems to be overwhelming. The tax reform bill fell out of favor with the public. Many Ticos had been distressed and disgusted that the proposal to raise taxes was not withdrawn when the finance minister behind the bill was evading taxes himself. 
"Costa Ricans can sleep peacefully," said Patricia Pérez, lawmaker for the Libertarian Movement Party. "I hope that the government understands that it was going astray."
AFP contributed to this story.
You may be interested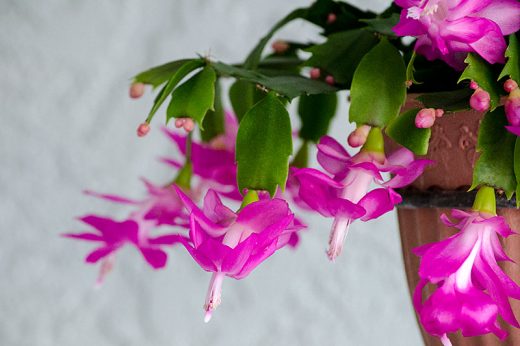 Environment and Wildlife
1040 views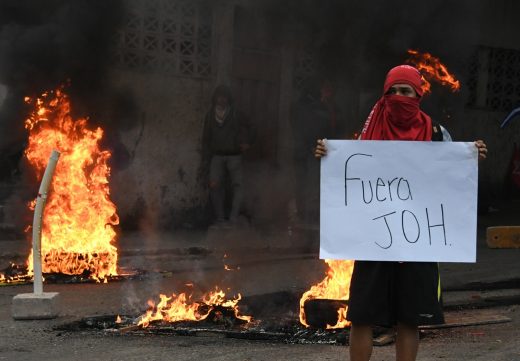 Central America
1811 views
Central America
1811 views
Honduran opposition protesters take to the streets
Noe Leiva / AFP
-
December 15, 2017
Supporters of the leftist opposition in Honduras blocked streets in various cities around that country on Friday, despite political repression,…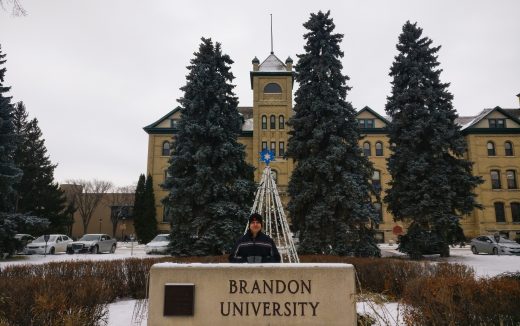 Please Send Coffee!
2572 views