Under Costa Rica sun, Russians watch homeland
From the print edition

Nicolas Zakharov has watched from afar as Russia underwent many transformations. 
Zakharov's parents fled Russia during the revolution that led to the rise of the Soviet Union almost a century ago, and Zakharov was born in France. He lived in the United States for decades, and returned to his motherland after the fall of communism. Zakharov, 87, has lived in Costa Rica for 20 years now.
The leader of the Russian Orthodox Association in Costa Rica lives in San Vito, near the Panama border, but makes regular road trips to San José to fundraise and oversee the completion of Costa Rica's first Russian Orthodox church. 
"We have in the church 60 to 80 people, and we have 100 for Easter," Zakharov said.
The church population represents a mass of the approximately 1,000 Russians living here. Many of those citizens from the world's largest country have carved out a niche thousands of miles away from home. To them, Russia is a place they keep track of, including this week's presidential elections, from their new tropical home in Costa Rica. 
Turmoil and controversy have blotted the elections in Russia, held Monday. Vladimir Putin, the current prime minister, was elected to his third term as president after winning 63.6 percent of the vote amid cries of fraud and protests that drew tens of thousands. 
Still, Russian Ambassador to Costa Rica Vladimir Kuraev said the elections wouldn't have much of an effect on what the embassy does in Costa Rica. The stability and infrastructure of Costa Rica provides a prime opportunity for the embassy to promote Russian cultural events like ballet, and create scholarships for studying abroad and foreign exchanges. The embassy also hopes to improve the flow of Russian tourists into the country by eliminating the need to get a visa before coming here.
He pointed out that, due to the hampering visa process, 3,000 Russians visit Costa Rica every year. The Dominican Republic, on the other hand, welcomes 120,000 Russian tourists annually, Kuraev said, a boon for the island's economy.
Most Russian expats who have moved across the world to live here are well-educated doctors, engineers and construction project managers, among others. Many Russian descendants, like Zakharov, arrived in Costa Rica after spending years living in the U.S. A group of Russians in the northwestern province of Guanacaste is constructing their own expat community.
"The political situation is very calm and stable here," Kuraev said. "They also love the weather. All the people that come here from Russia are not just from Moscow, they're also from places like Siberia. The weather is very important. We like the warmth, we like the seas a lot, because we don't have them."
He stated that through the embassy, most Russian expats voted for Putin in the presidential election. A representative for candidate Mikhail Prokhorov, a runner-up and the billionaire owner of the NBA's New Jersey Nets, monitored the process in Costa Rica, Kuraev said.
Andrei Federov, who works at the Costa Rica Institute of Technology in Cartago, east of San José, voted for Putin. He was pleased to see the premier back as president, citing Putin's influential reputation and how the Russian economy grew with him leading the country from 2000-2008. Putin will begin serving a six-year term in May, and could remain in power until 2024 if elected a fourth time. 
Federov last visited his homeland in 2009. He arrived in Costa Rica in 1994, with his girlfriend at the time, a Costa Rican who had been studying in Russia. Shortly after moving to the isthmus, he decided to make the country, with its sandy beaches and lack of snow, his permanent home.
Maria Borovik started her tourism business focusing on Russian visitors in 2007. The tour company also targets travelers from the former Soviet republics (Borovik is from Ukraine) and expats living in the U.S. However, Russia's expanding middle and upper classes have helped Russ-Tico Travel grow each year. Most tourists spend $2,000 just on the plane tickets, and spend at least 10 days in the country. 
She said the visa issue remains a problem.
"On the list of countries visited by Russian and Ukrainian tourists, Costa Rica is not on the top level," Borovik wrote in an email. "There are many other 'exotic' countries closer to Russia and Ukraine that tourists can travel to without a visa. Unfortunately, the leaders of Costa Rica have not understood the importance of this market for Costa Rica."
Borovik listed 10 South American countries that have disposed of the visa requirement for tourists from the Russian Federation. 
When Zakharov returned to Russia after the USSR's end, he saw a country changed for the better. He said most of his church supports Putin. But the forceful crackdown on protesters and Putin's long reign worries him.
The octogenarian, who has witnessed across-the-board revolutions in Russia ever since his parents fled in the early 20th century, would enjoy seeing a little more change.
"I think we have to change [Putin]," Zakharov said. "He is too long in one place. We need some young people."
You may be interested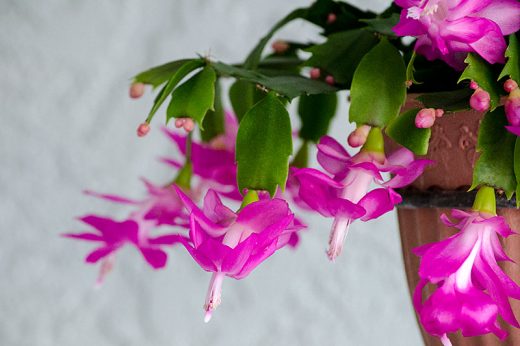 Environment and Wildlife
852 views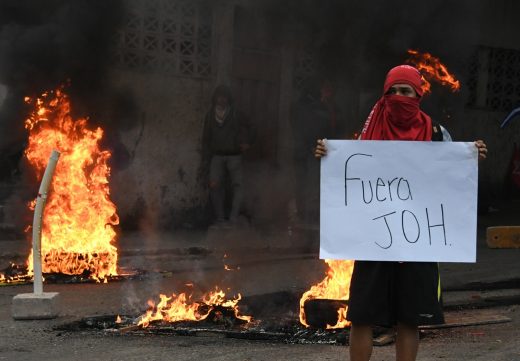 Central America
1652 views
Central America
1652 views
Honduran opposition protesters take to the streets
Noe Leiva / AFP
-
December 15, 2017
Supporters of the leftist opposition in Honduras blocked streets in various cities around that country on Friday, despite political repression,…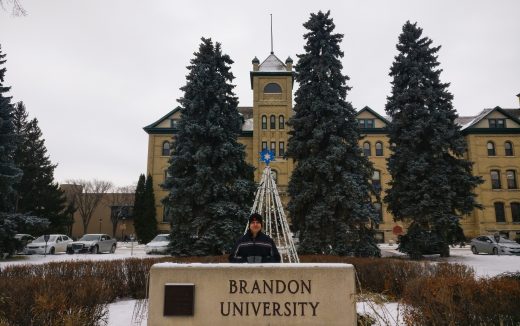 Please Send Coffee!
2448 views