Dengue outbreak infects more than 4,000 in Limón province
Rodrigo Marín keeps the enemy in a box by his office.

In a square brown container, minute Aedes aegypti mosquitoes flit behind a screen. For weeks, Costa Rica's Health Ministry has been fighting these bloodsuckers on the Caribbean coast. 
Marín, the national coordinator of vector control at the Health Ministry, manages the fumigations going on throughout the Caribbean. Aedes aegypti carries the mosquito-borne illness called dengue. A recent outbreak in Limón has resulted in more than 4,000 people contracting the disease. 
"We are working every day to control the vector directly," Marín said. "It's accurate that there's an outbreak in the whole Limón province from Guápiles down to Talamanca."
Limón's Tony Facio Hospital and smaller clinics have been overflowing with dengue patients, hospital officials said. The disease reached Melvin Cordero, the mayor of the Talamanca Municipality, who said he contracted it last month. No deaths have been reported. 
Since no vaccine or cure has been discovered for dengue, doctors treat the illness' severe flu-like symptoms until the virus subsides. A second dengue infection can lead to a deadlier disease called dengue hemorrhagic fever. (In Panama, eight people have died from hemorrhagic fever this year out of 1,238 reported cases, according to government figures.)
Through the week of Sept. 10, the Costa Rican Health Ministry reported 6,650 cases of dengue in the country, with 4,111 on the Atlantic coast. In 2010, the Atlantic coast counted only 1,715 cases.
Dengue outbreaks usually occur between July and October, corresponding with the rainy season. The Atlantic coast has not experienced a dengue outbreak in four years. Although the Caribbean weather has been drier than normal, the humidity makes it easy for Aedes aegypti to reproduce.
But an "atypical" factor has made the outbreak a struggle to curb. Four serotypes (strains) of dengue exist. Three of those strains have been found in Limón this year.
"When you have three serotypes circulating at the same time, it's a thing that's very difficult to control," Marín said.
The most affected areas have been Limón Centro, Limoncito and Pueblo Nuevo in the Limón canton; Hone Creek, Puerto Viejo and Cahuita in Talamanca; San Rafael and San Martín in Siquirres; Toro Amarillo and Guápiles Centro in Guápiles; and several towns in the Guácimo canton, according to statistics from the Health Ministry.
Dengue cases in the country have dropped overall. Last year, the Central Pacific, North Central, South Central, Chorotega (in Guanacaste in the northwest) and Brunca (near the Panama border) regions all reported more than 3,000 cases. Almost 6,500 cases alone were diagnosed in the Chorotega region compared to 426 this year. After the Atlantic, the Central Pacific has the second most cases this year with 1,342.
To combat the mosquitoes, Health Ministry officials visited more than 20,000 homes in the Limón province in August to check for and, if necessary, spray for dengue mosquitoes. Marín emphasized the spray is "100 percent effective" and environmentally safe. 
The key to preventing dengue is to eradicate the places mosquitoes breed – stagnant water. Health Ministry officials say that mosquitoes can breed anywhere standing water is found, including drinking troughs for animals, flower pots, black plastics (such as garbage bags) left outside and gutters.
The ministry even lists statistics for the number of spare tires collected in the region – more than 400 – since stagnant water in tires serves as one of the most popular breeding grounds for mosquitoes.
You may be interested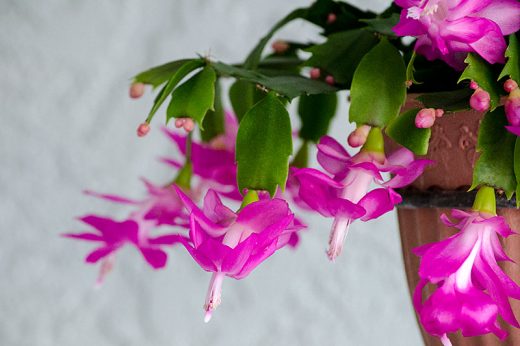 Environment and Wildlife
878 views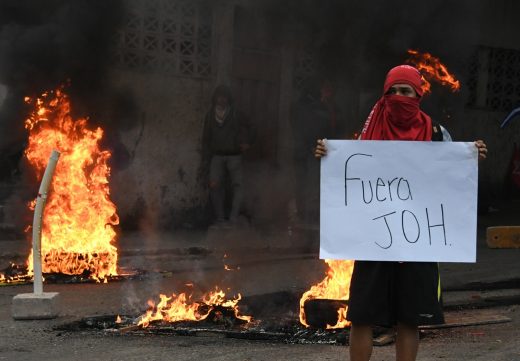 Central America
1669 views
Central America
1669 views
Honduran opposition protesters take to the streets
Noe Leiva / AFP
-
December 15, 2017
Supporters of the leftist opposition in Honduras blocked streets in various cities around that country on Friday, despite political repression,…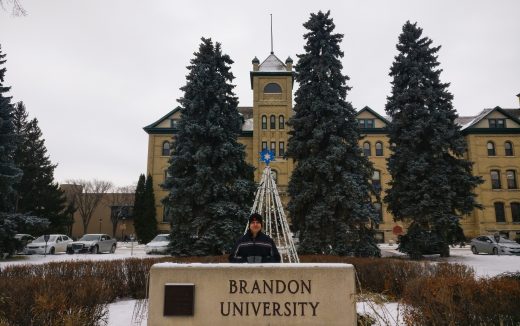 Please Send Coffee!
2466 views