San José hopes Chinatown brings luck
San José is home to a good number of museums, theaters and parks, but for many visitors, it is nothing more than a stopover between destinations.

The San José Municipality hopes the establishment of a Chinatown will change this perception and boost tourism by encouraging visitors to spend more time exploring the city.
The Chinatown project proposal was first presented in 2009 by Dr. Álvaro Villatoro, head of the municipality's economic, social and cultural development department. The proposal states that "a competitive and prosperous city is one that attracts a large number of people with its varied attractions: cultural, residential, financial, touristic and commercial."
The city has created parks and pedestrian boulevards to attract visitors and encourage citizens to enjoy the city. Municipal officials hope the presence of a Chinatown will have the same effect.
"We, the San José Municipality, want to create spaces for people to work or enjoy comfortably and safely," Rafael Fallas, assistant to San José Mayor Johnny Araya, told The Tico Times.
Chinese immigrants began arriving in Costa Rica in the middle of the 19th century to work in agriculture and the Atlantic railroad, Villatoro's proposal states. They are recognized as Costa Rica's oldest minority. 
"Their culture is valued and appreciated here," Fallas said. "They have made a great and positive impression on Costa Rica for more than 100 years."
The proposed Chinatown area, on Paseo de los Estudiantes, Calle 9, between Avenidas 2 and 14, is already home to several Chinese-owned businesses, making it the obvious choice for the project. Calle 9 will be the center, but Calles 7 and 11 will also be included.
One business in the area that has seen the neighborhood evolve is the popular Tin Jo restaurant, owned by Maria Hon, whose parents moved here from China in the 1960s, and her husband, Robert Faulstich.
"If you had to put a Chinatown anywhere, this area probably has the biggest concentration. Asian-owned businesses have just sprung up around here over the years," Faulstich said.
The area now buzzes with motor and foot traffic, but some of that will change with the development of Chinatown. Part of the project aims to reroute vehicle traffic between Avenidas 6 and 14 and transform the stretch into a pedestrian walkway, complete with outdoor furniture, lanterns and trees.
The proposed street closure has raised some concerns. Several bus stops line Calle 9, and Faulstich, who has a master's degree in urban planning, said he isn't sure how the city will effectively reroute those buses.
"As someone who is in favor of public transportation, I realize you have to put bus stops someplace," Faulstich said. "But what happens when they block this street off to traffic is anyone's guess."
The most expensive part of the project will be the construction of the six-block pedestrian boulevard, which has an estimated cost of nearly $1.4 million.
In 2009, the Chinese government donated $1 million for the project. Araya met with leaders in China last month to drum up more funding and resources for the boulevard. At this point, it is up to the San José Municipality to supply the remaining $393,000. 
The boulevard will cover 8,185 square meters and take seven to nine months to complete. Each end of the boulevard will feature two Chinese-style arches marking the entrances to the pedestrian area of Chinatown. Beijing, which is one of San José's sister cities, has already donated one arch. Mayor Araya is in talks with the southern Chinese city of Zhongshan regarding donation of the second arch.
"We hope to have the two arches by the end of the year, and then the rest of the construction should be finished within six months after that," Fallas said.
Chinatowns around the world have boosted tourism and commerce in cities large and small. San Francisco, California, is home to the largest Chinatown outside Asia, and it attracts more visitors annually than the Golden Gate Bridge.
While tourism and commerce are the focus of Chinatowns worldwide, other issues must be addressed. 
"My wife is afraid of the stereotyping that may happen, but as far as the Asian community goes, I think they'd be proud to have an area of the city," Faulstich said. "My neighbor is afraid it will attract street vendors that are all over the city on the sidewalks and blocking pedestrian traffic."
Villatoro's proposal includes safety as a top priority, allowing for a team of experts to focus on cleanliness, separation of pedestrians and traffic, maintenance of lighting and a consistent police presence in order to maintain safety. 
"I don't think it's going to be a Chinatown like San Francisco, New York or Boston, but it will be something," Faultsich said. "It has always been my dream to shut down the street and get permission to do a big street fair with lots of other businesses involved. Overall, I think anything the city does to create a little character is good for everyone."
You may be interested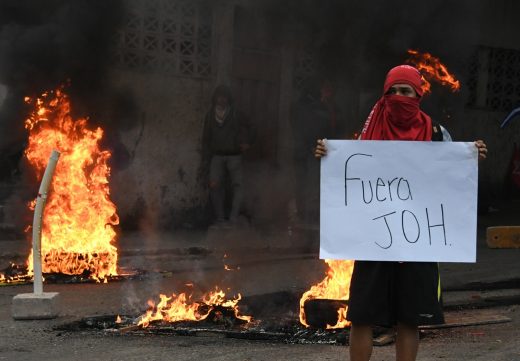 Central America
214 views
Honduran opposition protesters take to the streets
Noe Leiva / AFP
-
December 15, 2017
Supporters of the leftist opposition in Honduras blocked streets in various cities around that country on Friday, despite political repression,…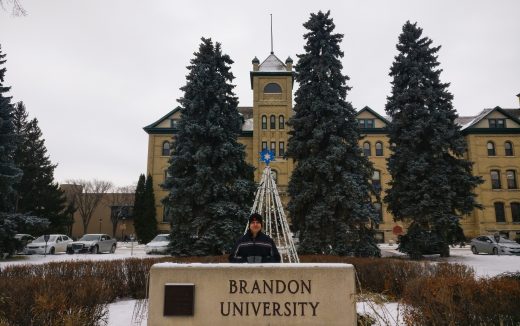 Please Send Coffee!
1370 views