Oceans need help, say summit participants
An estimated 90 percent of the world shark population has disappeared in the last 50 years. The amount of plastic that has accumulated in the oceans has created a giant trash vortex in the Pacific Ocean that fish feed upon. In Costa Rica, an estimated 14 turtles are caught per every 1,000 long-line hooks, the world's highest percentage.

These alarming statistics, as well as several other grim realities about the world's seas, were presented during the State of the Oceans Summit on Saturday at the Ramada Plaza Herradura Hotel in Ciudad Cariari, northwest of San José. The summit, which is part of EcoWeek Costa Rica, Aug. 13-20, featured a panel of national and international environmental experts, all with a shared concern over the deteriorating state of the world's oceans.
"The amount of people out there fighting to save our oceans is a small but powerful group who realize that the oceans are the heart of the world," said Jani Schulz, host of the summit and founder of Rainforest Radio in the southwest Osa Peninsula. "We are all working on reducing the amount of human impact on the oceans to conserve them for future generations. Today is a way for us to unify our efforts and ideas so that we can work together to save the waters that we love."
The unifying theme of the day centered on conservation. Randall Arauz, president of the Marine Turtle Restoration Program (Pretoma), spoke about importance of enforcing responsible fishing practices, banning the importation of shark fins and creating a national fishing schedule, which would limit the extraction of certain species during periods of the year when catch quantities are at their lowest. Arauz presented figures that indicate a shrinking number of sharks, dolphins, yellow-fin tuna and mahi-mahi in national waters.
"What Costa Rica really needs is an emphasis on solutions that benefit all species, mainly the sensitive and endangered species," Arauz said. "Currently, the only ecosystem solution in Costa Rica is to reduce fishing, though no one wants to reduce the number of fishing boats or reduce the size of the fishing areas, meaning any sort of protective progress is stalled or making only very tiny strides."  
Presentations on conservation and sustainability were also given by Ronald Sanabria, vice president of Sustainable Tou­rism at Rainforest Alliance, and Jenny  Arce, a biologist at the Ministry of the Environment, Energy and Tele­communications (MINAET). Sanabria's presentation addressed the importance of developing national and regional tourism in a way that is harmonious with the environment.
"Probably some of the best memories from my childhood were spent as a tourist on beautiful clean beaches in Costa Rica," Sanabria said. "Luckily, today, many of the same places I visited in my childhood remain as clean and beautiful as they were years ago. That to me is sustainable tourism. It's being able to enjoy places and ensure that our children and our children's children will be able to enjoy the same wonders that we enjoyed during our lifetime."  
Dustin Macdonald, chair of the Los Angeles County Surfrider Foundation in California, in the U.S., explained his organization's work with reduction of plastics and Styrofoam in the ocean. Macdonald's father, Bill, an environmental film producer that was Marine Awareness coordinator for the famed marine research group The Cousteau Society, has spent the majority of his career educating people about increasing amounts of ocean trash and plastic accumulation.
"Parts of the ocean have become disgusting cesspools of the plastic," Bill Macdonald said in one of his documentaries. "It has to be burned into the conscience of humanity that the ocean is now a plastic wasteland."
Dustin used his presentation to also explain how fish, birds and sea creatures are regularly consuming plastic particles. The Surfrider foundation and marine biologists conducted tests on fish and found that large percentages had plastic in their digestive systems. Macdonald said that fish are more prone to eat yellow and red plastic pellets, as they are mistaken for food.   
"A recent study was published that tested 671 lantern fish, the most common fish in the central Pacific," he said. "Thirty-five percent were found to have ingested plastic. Lantern fish are usually eaten by seals, dolphins, humans and mahi-mahi, meaning plastics are then transferred throughout the food chain."     
Jupp Kerckernick Borg, president of the Shark Research Institute, said his introduction to sharks happened on his first scuba dive in 2003. Since then, Borg has committed his life to lobbying for a worldwide moratorium on shark-finning.
"The biggest problem with the human species is that we willingly kill the species that share the world with us," Kerckernick said. "We are looting the ocean of one of its most vital species."
Though not the keynote speaker, María José Suárez, a sixth grader from Lincoln School, highlighted the event with her presentation about the importance of involving a younger generation in the fight to save the ocean. Suárez, who is a Costa Rican environmental youth ambassador, gave an impassioned speech about the important role the younger generation needs to play to protect oceans from further deterioration.
You may be interested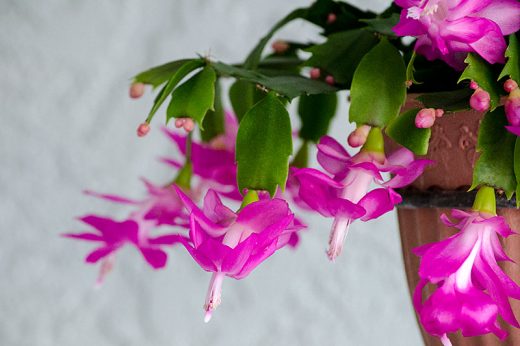 Environment and Wildlife
584 views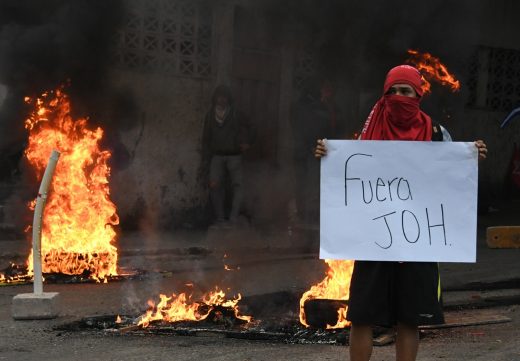 Central America
1408 views
Central America
1408 views
Honduran opposition protesters take to the streets
Noe Leiva / AFP
-
December 15, 2017
Supporters of the leftist opposition in Honduras blocked streets in various cities around that country on Friday, despite political repression,…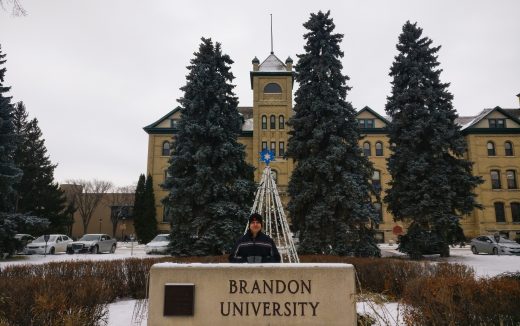 Please Send Coffee!
2330 views