Costa Rica braces for economic storm
The global economic earthquake of the last 10 days has shaken markets throughout the world. While Costa Rica was not a direct recipient of the widespread damage, economic leaders here are preparing for aftershocks.

When the U.S. announced plans to cut $2.4 trillion in public spending on Aug. 2, chaos in the international marketplace abounded. Stock markets in the U.S., Europe, Latin America and Asia plummeted, recovered, and then were walloped again. Oil prices fell to their lowest values of the year, while the price of gold rocketed to its highest mark since 2008. Perhaps the most jolting event was the subtraction of a single letter "A," as the international credit rating agency Standard & Poor's lowered the credit rating of the U.S. from "AAA" to "AA+" for the first time in history.
"It's a strange world when the reduction in a credit rating causes such a worldwide reaction," said José Luis Arce, an economist for Economic and Financial Advisors S.A. (CEFSA).
On Tuesday afternoon, Luis Liberman,  second vice president and one of the country's chief economists, hosted a conference to discuss the volatility in the international economic markets and how it could affect Costa Rica.
According to Liberman, as the word recession finds its way back into the pages of international media and onto the lips of economists, Costa Rica finds itself in a precarious situation.
"The difference from the recession of 2008 is that we currently have fewer weapons to face a recession than three years ago," Liberman said. "In 2008, we had a financial surplus and that allowed the government to extend spending to mitigate the effects of the crisis. … As of today, our country has fewer resources given the current fiscal situation to deal with the challenges that might accompany another international crisis."
Currently, the Costa Rican fiscal deficit nears $2.6 billion as it continues on an unobstructed ascent. Government plans to slow the increasing debt, particularly by ways of a tax reform, are slow to materialize. The first proposed fiscal reform package in January failed with flying colors.
Yet Chinchilla is making progress. As The Tico Times goes to print, lawmakers are expected to approve a $300 tax on corporations operating in Costa Rica (see story, Page 13). In a first round of voting on Monday, lawmakers approved the measure by a vote of 39 to five, sending a clear message that future political compromises on tax issues could be possible.
Yet, should revenues earned from international sources begin to run dry in the upcoming months, the Costa Rican government will be forced to make more fiscal adjustments to account for unexpected absence in revenues. Arce said he expects short-term losses in income to be felt in the tourism and export sectors.
"Whenever there is less external demand in the international market, tourism and exports are usually the first to be hit," Arce said. "Financial doubt results in cautious spenders."
If revenues from exports and tourism – two of the country's largest earning sectors – are to recede, Costa Rica, similar to the U.S., will be forced to cut government spending.
"The magnitude of the situation in Costa Rica is fortunately very different than the U.S. Our fiscal deficit is obviously substantially smaller than the U.S.," Liberman told The Tico Times. "However, the urgency of a fiscal reform that would allow us to consolidate the public finances over the long-term is a similar theme."
As the government devises a new strategy for a fiscal reform, they now must multitask to limit the impact of a potential international economic downturn.
Liberman noted that President Laura Chinchilla's administration is following five objectives to help stave off prospective hardship. As they were listed, the blueprint seemed to be a replicate of already existing plans embroidered with words like "intensify" and "reinforce."
The central government plans to intensify efforts to devise and pass a tax reform, continue to invest in public projects such as transportation, infrastructure and electricity, strengthen the competitive advantages of the country and improve the financial system of the country to safeguard against a potential crisis. Liberman also assured that social initiatives such as the education program Avancemos, minimum wage, the health program Red de Cuido (Care Network), and the Mixed Institute for Social Aid (IMAS), would not be cut.
"If debt continues to grow, it will be partnered with increases in interest levels for everyone and every company that has debts in the country," Liberman said. "Everyone that has a loan on a house, a car or credit card will see hikes in interest rates. And that is something we do not want to happen."
At the conclusion of the event, Liberman, flanked by Finance Minister Fernando Herrero, Central Bank President Rodrigo Bolaños and Planning Minister Laura Alfaro, urged patience.
"The international markets are changing day to day and hour to hour," Liberman said. "To predict the magnitude of the changes in the future is complicated. In the last hour, the Dow Jones, for example, dropped 200 points and then minutes later rose 400 points. It's complicated to makes sense of what the future holds at this time."
Small-Scale Similarities
While the number trillion doesn't much work its way into Costa Rican economic lexicon, there are some similarities between the abrupt decision to cut public spending in the U.S. and the looming fiscal reform in Costa Rica.
Much of the decision to cut U.S. spending was a result of a stubborn inflexibility in the U.S. Congress. In its explanation for lowering the U.S. credit rating, S&P cited current political strife on Capitol Hill:
"The political brinksmanship of recent months highlights what we see as America's governance and policymaking becoming less stable, less effective, and less predictable than what we previously believed. … Despite this year's wide-ranging debate, in our view, the differences between political parties have proven to be extraordinarily difficult to bridge, and, as we see it, the resulting agreement fell well short of the comprehensive fiscal consolidation program that some proponents had envisaged until quite recently. Republicans and Democrats have only been able to agree to relatively modest savings on discretionary spending while delegating to the Select Committee decisions on more comprehensive measures. It appears that for now, new revenues have dropped down on the menu of policy options."
In Costa Rica, this year has been plagued by political clashes in the Legislative Assembly and an inability to see eye-to-eye on fiscal reform.
"The objective of this government is to resolve the fiscal deficit," Arce said. "If a plan can't be agreed on in the Legislative Assembly during the next few years, Costa Rica could see large spending cuts to reduce the pressure on the budget."
In his Op-Ed titled "Win Together, Lose Together" in Sunday's edition of the New York Times, economist Thomas Friedman wrote what he felt the U.S. needed to do remedy the ailing economy.
"Regarding growth, we surely need a much smarter long-term fiscal plan than the one that just came out," he wrote. "We need to cut spending in areas and on a time schedule that will hurt the least; we need to raise taxes in ways that will hurt the least … and we need to use some of these revenues to invest in the pillars of our growth, with special emphasis on infrastructure, research and incentives for risk-taking and start-ups."
While their words apply to very different economic systems dealing with a difference of trillions of dollars, they appear to have similar ideas for economic recuperation.
You may be interested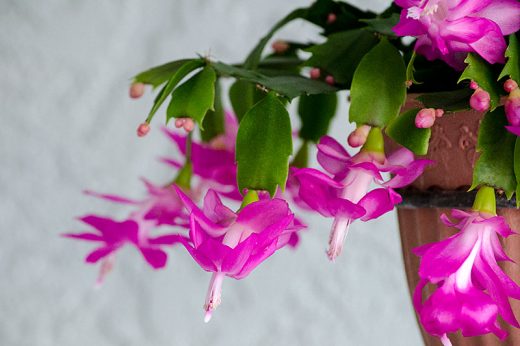 Environment and Wildlife
592 views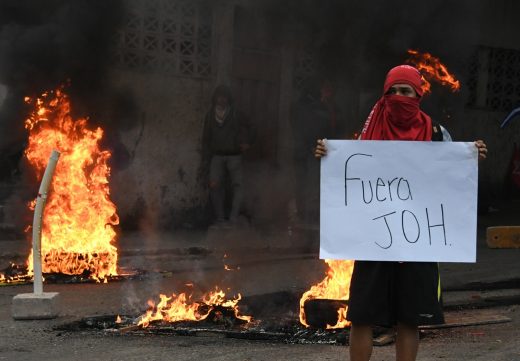 Central America
1412 views
Central America
1412 views
Honduran opposition protesters take to the streets
Noe Leiva / AFP
-
December 15, 2017
Supporters of the leftist opposition in Honduras blocked streets in various cities around that country on Friday, despite political repression,…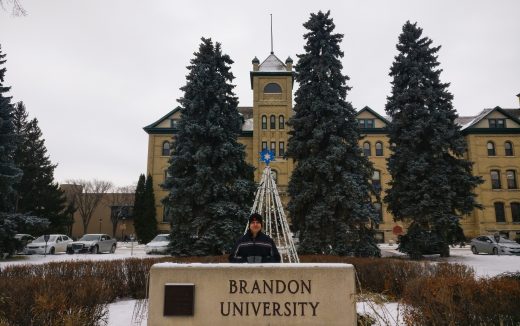 Please Send Coffee!
2331 views