Chinchilla says Costa Rica's cabinet shakeup is 'normal'
President Laura Chinchilla walked onto the stage at the Casa Presidencial last Thursday equipped to face the press.

Everyone in the room knew she would be announcing significant changes to her cabinet, including the surprise resignation of one of Costa Rica's most popular public figures, Health Minister María Luisa Ávila, and the relocation of Foreign Minister René Castro to the role of the Minister of the Environment, Energy and Technology (MINAET). The adjustments to her cabinet, which were announced a week after protests over the financial crisis in the Social Security System (Caja), bring the total to five ministers and four vice ministers that have resigned in the first 15 months of the president's administration.
 Chinchilla was prepared for the barrage of questions about the state of her government. When she turned on the microphone, she sarcastically thanked "so many" members of the press for attending. She then announced the resignation of Ávila, stating that "the fundamental reason for the decision was the existence of disagreements in the management of the Caja crisis and the financial situation of social security."
During the next 40 minutes, a handful of reporters launched their best questions, asking if she thought the government was in a state of crisis, if she'd appointed the wrong cabinet, if other ministers would soon resign.
"Many administrations have gone through changes just as this government has. I don't have the slightest fear that the changes and adjustments that have been made indicate any sort of crisis in this government," Chinchilla said. "Change is often a good thing and provides us the opportunity to put together the team that we want to assure that this government advances in the direction we have planned. If anything, these changes are normal."
Constantino Urcuyo, a political analyst and academic director for CIAPA, a public policy think tank based in Costa Rica, considered Chinchilla's speech at Cartago's Basílica de Nuestra Señora de Los Angeles on Tuesday to be representative of a disorganized administration being pulled in too many directions.
In her speech to honor Costa Rica's patron saint, La Negrita, Chinchilla spoke primarily of the country's problems with national security and referenced the ballooning fiscal deficit. At a press conference afterwards, she touched on the Legislative Assembly's pending decision over in vitro fertilization.
"It is evident that the president's focus is elsewhere when she mentions the fiscal deficit, crime and the need for more police forces at a religious event," Urcuyo said. "The speech was supposed to be about the event, though it was hardly mentioned. In Costa Rica, that is known as 'peeing outside of the bowl.'"
Luis Guillermo Solís, a political analyst and University of Costa Rica professor, used another Costa Rican saying to describe the current state of Chinchilla's administration: "All skinny dogs get fleas."
"Basically that means that when something is weak, it attracts more problems," Solís said.
When Solís began to list the mounting problems facing the current administration, he eventually stopped, laughed and said, "There are so many problems right now."
Of them, Solís mentioned the expanding fiscal deficit and the failed effort to create a national tax reform, continued problems with national roadways, the Caja, the Health Ministry, the stagnant state of the economy, cost of living, agriculture, discord in the Legislative Assembly, a U.S. company that wants to explore for oil and natural gas and the issue of in vitro fertilization.
Solís mentioned all of these problems in response to the question, "What is this administration doing well?"
"I know there are some things that are being done correctly, I just can't think of what they are exactly," he said. "It's not like the government is falling down or is in critical shape, it's just that the problems continue to add up, while very little is being solved."
As for Chinchilla's claim that the exit of five ministers in 15 months is "normal," Solís agreed that many administrations experience changes in their cabinets, though the abrupt nature of recent resignations falls outside of the realm of normalcy.
Urcuyo said he felt the changes weren't as significant as made out to be. "It always happens. Every government has changes after a year or year and a half," he said.
Where Urcuyo and Solís agreed was on a current lack of a government plan, which if it does exist, is continuing to be buried by distractions and unforeseen problems that arise. Urcuyo referred to it as "gridlock." Solís said that if there was a government plan, it appears in need of a reform.
"I don't really see any sort of plan right now," Solís said. "There are a lot of fragmented pieces that aren't working in unison. I would think the priority should be to align government organizations first."
You may be interested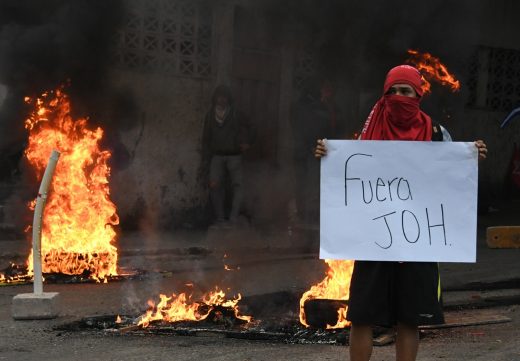 Central America
979 views
Honduran opposition protesters take to the streets
Noe Leiva / AFP
-
December 15, 2017
Supporters of the leftist opposition in Honduras blocked streets in various cities around that country on Friday, despite political repression,…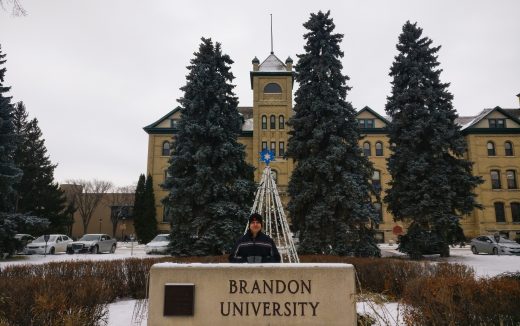 Please Send Coffee!
2035 views