Costa Rican restaurant owners upset by tip law change
Only a week ago, one of San José's gastronomic landmarks closed its doors for the last time. The News Café, famous for its location in the Avenida Central at Hotel Presidente, gave up in the fight against a new interpretation of Costa Rica's 10 percent tipping law, which requires restaurateurs to include the mandatory 10 percent tip included on all bills as part of wait staff income declared to the Social Security System (Caja).

The law became official after a ruling last year by the Constitutional Chamber of the Supreme Court (Sala IV). Before that, tips included in the bill were divided among the service staff.
Restaurant owners say the new reading of the legislation will cause a significant increase in employers' Caja costs, as well as higher aguinaldos, or Christmas bonuses, and other bonuses. In many cases, waiters' tips are higher than the salary they receive from their employer. For some restaurant owners, including mandatory tips in calculations for social-security payments may represent the difference between profit and loss.
Since the new interpretation started making its way into the courts, several chambers of commerce and restaurant owners started preparing a judiciary arsenal to fight it. Both the Sala IV and a separate labor court approved the new interpretation of the law in 2010, but it was not until last month that courts denied the various motions against the rule.
"We had been preparing for a worst case scenario in recent years. We knew that if things changed, our restaurant's model would not be sustainable anymore," said Hotel Presidente Director Daniel Mikowski.
With the closing of News Café, the hotel was obliged to cut one-third of its restaurant personnel, letting go a total of 25 employees. The Costa Rican Restaurant Chamber, or CACORE, is setting off all the alarms and predicting massive firings from the restaurant sector as a result of the new understanding of the law. The chamber estimates that a total of 15,000 restaurant workers could lose their jobs.
"The problem is that when the tip law was originally approved in 1972, the legal nature of tips was never specified," said Marco Durante, a labor attorney at BDS Asesores, the legal firm representing CACORE. "Until recently, the tip was considered a non-salary benefit, since it's not something stated in the contract between the employer and the employee. On the contrary, it involves a third party, the client."
Both courts based their rulings on a principle of "salary progression." But before the law was questioned in tribunals, in 2009 it was discussed in the Costa Rican National Assembly. Back then most lawmakers agreed that the tip could not be considered as part of a waiter's salary. But before the law was discussed and voted a second time, a group of 10 legislators, led by Broad Front Party member José Merino, referred the issue to the courts, which handed down their controversial rulings.
"What we have could be very dangerous. This is not a new law; it's a new way of interpreting it. This means that there could be a retroactive effect and restaurateurs have not been prepared to pay social security amenities from years past," Duarte said.
Waiter Mario Soto decided to join CACORE in the legal fight. "I am getting ready to go and talk to other waiters about the disadvantages of this law. We will either lose our jobs or earn less money," he said. "I have a group of 150 waiters backing me up."
This week, CACORE consulted the Labor Ministry on what the new status of waiters should be. The response they received was that restaurant personnel should now be paid based on commissions from the 10 percent tip. This means that a waiter will only earn the 10 percent tip, which is a variable amount. If the waiter's tips do not reach the amount of minimum wage, the employer will have to pay the differential sum.
 "The problem is that we're lowering the income of waiters, who since 1972 earned a minimum wage plus 10 percent tips," said CACORE President Manuel Burgos.
In order to survive, many restaurant owners say they will be forced to change their business plans. "At News Café we thought about our options. We could either increase our prices, decrease our service quality or offer a buffet service," said Mikowski.
The hotel decided to close its café and develop a new option for guests on upper floors. The space that housed the café will become part of a real estate project.
Gustavo Araya, board president of Hotel Ramada Plaza Herradura, is also concerned about the law. "We have to analyze whether we will have to fire people because of this law," he said.
CACORE is now working on another appeal to the Sala IV. They say the court's previous ruling is unconstitutional and have vowed to continue the legal fight. Diego Fallas, spokesman for Association for the Protection of Tourism, or PROTUR, isn't optimistic. "We ran out of legal options, but we will put pressure on the Costa Rican Congress to work on a new law that will resolve or reverse this situation," he said.
Fallas said that not even the International Labor Organization considers tips to be part of a waiter's salary. "This can only mean one thing; either we're avant-garde in labor legislation, or more likely, there's something wrong with this new interpretation."
You may be interested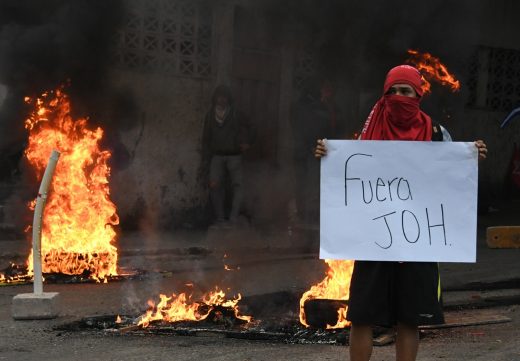 Central America
980 views
Honduran opposition protesters take to the streets
Noe Leiva / AFP
-
December 15, 2017
Supporters of the leftist opposition in Honduras blocked streets in various cities around that country on Friday, despite political repression,…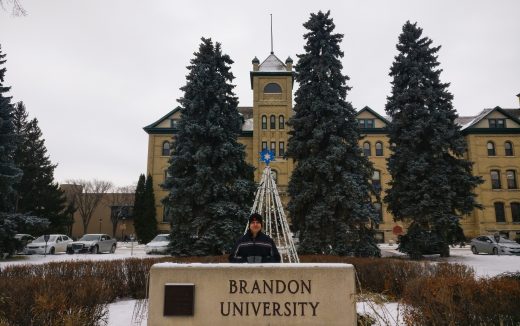 Please Send Coffee!
2035 views