Hiking, learning go hand in hand with OTS BioCursos
Ascending up the lush mountain, hikers are greeted by the open branches of ancient trees. Birds sing their morning melodies overhead. A wild orchid, draped in white, stands out amid a backdrop of dense, green forest.Carlos Solano, the 57-year-old guide of this magical journey, stops here and there to point out the medicinal properties of plants encountered along the trail. He leads a small group of nature lovers on this hike to Cerro Cuericí, in the mountains south of San José, offered by the Organization for Tropical Studies (OTS).A nonprofit consortium including 63 universities and research institutions from Latin America, the United States and Australia, the OTS traces its beginnings to nearly 50 years ago, when scientists from U.S. universities began to collaborate with colleagues at the University of Costa Rica to strengthen research and education in tropical biology. The OTS was officially created in 1963.To carry out its mission of providing leadership in education, research and responsible use of natural resources in the tropics, the OTS provides research facilities and undergraduate and graduate courses in biology, participates in tropical forest conservation activities, maintains three biological stations in Costa Rica and conducts environmental education programs. The organization's BioCursos – short, practical courses in the field, offered to the general public – include overnight and multiday trips around Costa Rica as well as day hikes to eco-rich destinations like Cuericí.Solano has worked as an OTS field guide for 20 years. Although on this trip he is leading a handful of nature lovers from Costa Rica, most of the hikes he leads are more scientific in nature and are for students from the United States, he says.The group begins its Cuericí hike at an altitude of 2,800 meters and climbs to almost 3,000 meters. Along the way, Solano points out some biological treasures: quiebramuela leaves, used to relieve toothaches; lycopodium plants with antibiotic properties; and ancient tree ferns, which trace their origins back to the age of the dinosaurs, he explains.This hike is rated a level 3 out of 5 on the OTS's difficulty scale. Most of the people in the group are in their 40s or 50s, and many are OTS hike regulars. None of them are biology students; they just love being in nature.Daniel Zeledón, 35, another guide who traveled with the group from San José to the mountain, has worked with OTS for two years. Zeledón says he became interested in biological tours about 15 years ago, when he took a guide course and began working with a tour company. He usually goes on one to two hikes a week.Zeledón explains that the main purpose of OTS's BioCursos is to educate about nature while allowing tourists and students to hike and enjoy it at the same time.Solano says professors and students travel from the United States to stay a week at one of the OTS's three biological stations: La Selva in the Caribbean lowlands, Las Cruces in the Southern Zone (home to the Wilson Botanical Garden), and Palo Verde in the northwestern province of Guanacaste. Solano takes them through the forests and wetlands to teach them about native plants and help them with their study projects. He says he points out the plants using their common names and lets the professors, who are botanists, talk about them with the students using their scientific names. He says his favorite part of being a guide is "teaching people about different plants and nature, and also conservation."Upcoming BioCursos include a hike to Río Celeste in Guanacaste's Tenorio Volcano National Park (March 26, $57), a trip to Isla San Lucas off the central Pacific coast (March 27, $79) and a course on medicinal plants at El Arca de las Plantas in Santa Bárbara de Heredia, north of San José (April 10, $59). Most day trips include transportation, lunch, a travel insurance policy and park entrance fees. For more information about the OTS and to check for upcoming BioCursos, visit www.ots.ac.cr or call 2524-0607.

You may be interested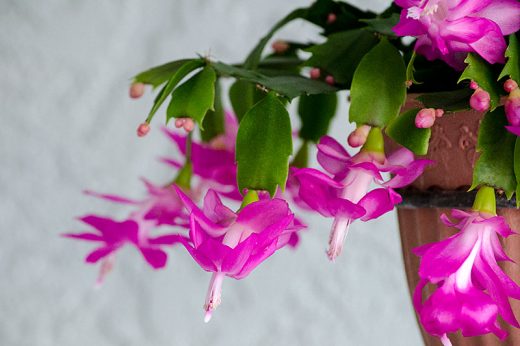 Environment and Wildlife
585 views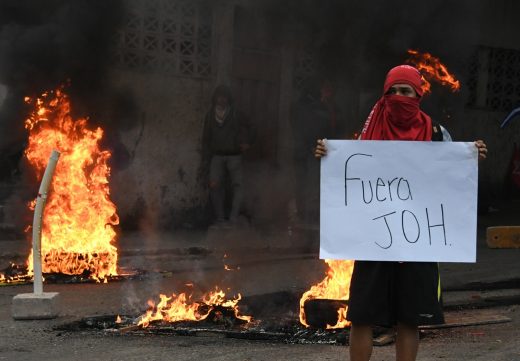 Central America
1409 views
Central America
1409 views
Honduran opposition protesters take to the streets
Noe Leiva / AFP
-
December 15, 2017
Supporters of the leftist opposition in Honduras blocked streets in various cities around that country on Friday, despite political repression,…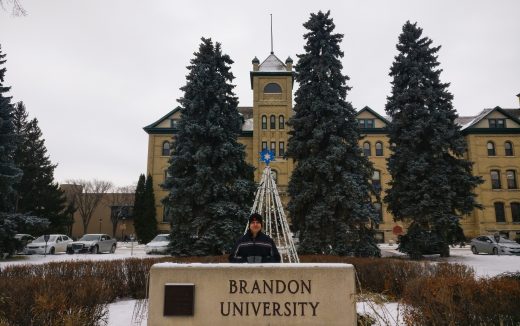 Please Send Coffee!
2330 views