Game inventor a fixture in San José city park
The inventor of one of Costa Rica's most unique games is probably standing in San José's Central Park right now. He'll likely be wearing short, pleated slacks, shined but tattered black shoes, and a button-down shirt tucked into a patterned tan leather belt with the emblem of a longhorn on the buckle.

Francisco Delgado, 73, is Costa Rica's version of James Naismith, the Canadian-born inventor of basketball, and he's always in Central Park, easily recognizable as the white-bearded guy shuffling through a large orange circle that he has drawn in chalk on the brick-layered ground.
Delgado says he has spent every day in the park for the latter half of his life. To find him, one only need look for a pint-sized man with a slight hunch and a white- and gray- peppered beard that falls to his chest. He has a wide nose, wrinkled cheeks and narrow, gray eyes. Most likely he is grinning.
Delgado, a Costa Rican, is an inventor of sorts. While his game hasn't yet received the international recognition that Naismith's basketball has, Delgado's game – Maché or Pica Caballo – is a park legend.
Gaze at the game for more than an instant and Delgado will lure you into playing.
"Play me," he says, encouraging new opponents to take hold of a small green- and yellow-striped pole. "But be careful. I am the world-champion."
Like most outdoor recreational games, Maché – a two-player game – is simple and only slightly more complicated than bocce ball, though the game's instructions could fit on an index card.
Between four park benches, Delgado has drawn a large circle divided into four equal-sized pie pieces. He retraces these lines several times a day by slowly leaning over with his already sloped back, the whiskers of his beard grazing the ground.
Each player is given a short pole with a small shovel-like head. One pole is painted green and yellow, the other green and black. Both are reminiscent of Dr. Seuss.
The game begins with one player standing outside the orange chalk ring, who then flips a yellow plastic ball into the ring's center. In the center are three small wooden pillars that look like square, green and black bowling pins, or even small totem poles.
Each pillar sits in a different pie section in the circle. Three screws face upwards from the pillar tops, set into niches that Delgado carved. If the ball strikes a pin and causes the screws to fall to the ground, a player is awarded 2, 3 or 5 points, depending on the pin. If the ball causes a pin to fall, the player's opponent receives points as punishment for a brusque disrespect for finesse.
"You have to be smooth, smooooth," Delgado says. "You don't want to be too strong."
The first player to 10 points wins the game, and there is always time for a re-match.
"I invented this myself," Delgado tells players in both English and Spanish. "I always wanted to create my own game when I was young. I've created three now. But this is my favorite. I have a patent for it."
A source of pride, Delgado says his patent was published in the official La Gaceta newspaper years ago. Since then, he has sold "several" sets of Maché to tourists and park regulars.
"I sold three sets to a guy recently who said he wanted to bring the game back to Mexico," he said. "Gringos and lots of other people from Europe buy it too."
And while all browsers are not buyers, when Delgado finds his next opponent, he always draws a crowd. On weekends, Delgado says hundreds of people stop to watch Maché matches, which he narrates animatedly. Throughout the match, Delgado regularly calls out the score, and titters with laughter, "oohs" and "ahhs" at direct hits and near misses, reminding even the most veteran opponent of the rules.
"I have a great rival today," Delgado said on Monday, as the summer sun warmed the Maché grid. "He's beaten twice already."
"But don't get excited," Delgado warned his opponent. "I'm still the world champion… I invented this game you know."
You may be interested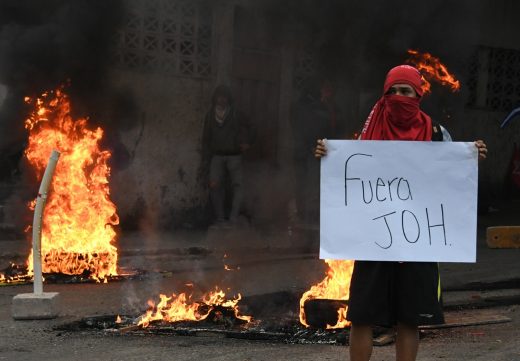 Central America
559 views
Honduran opposition protesters take to the streets
Noe Leiva / AFP
-
December 15, 2017
Supporters of the leftist opposition in Honduras blocked streets in various cities around that country on Friday, despite political repression,…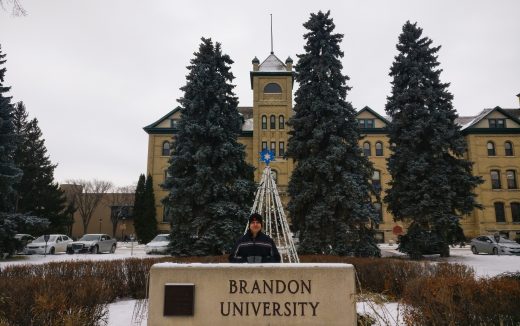 Please Send Coffee!
1664 views