Norovirus outbreak ruins holidays at resort
Laurie Boswell's vacation in Costa Rica was dreadful.

Instead of five relaxing days in the sun at the all-inclusive Hotel Barceló Tambor Beach on the Nicoya Peninsula, what she'll most remember is a maddening outbreak of norovirus that ruined her family's trip.
"It was a nightmare," said Boswell, a 48-year-old native of the U.S. city of Houston. "It pretty much ruined Costa Rica for me. I don't think I'll come back."
Boswell was visiting with her husband and 16-year-old daughter when the outbreak ended what should have been a picturesque vacation. The family spent the rest of the trip eating off a "limited menu" in a quarantined section of a San José hotel. They were sent to a nearby hospital for health checkups and tests.
The Boswells were among hundreds of people transferred from the Barceló Tambor Beach during the December holiday vacation week. According to the Health Ministry, some 225 people at the hotel were infected with norovirus, a gastrointestinal illness that is transmitted via contaminated food and water or from person-to-person contact.
In response, the ministry ordered the hotel resort closed on Dec. 27, during one of the tourism industry's busiest weeks of the year.
Hotel staff and health officials drained swimming pools, and tested the hotel's food and water. On Monday night, more than eight days after the hotel had originally closed, health officials allowed it to reopen.
According to hotel spokeswoman Doris Falconer, health officials were unable to identify the source of the virus.
"It's a virus that's not very common in [Costa Rica]," she said. "We suspect it came from outside [the country], as it's more common in Europe and North America. But the source is not easy to identify."
Asked what steps the hotel is taking to prevent future outbreaks, Falconer said, "It's like the flu. Any person can bring it in. We can't ask every guest for a medical exam."
Health officials also found traces of salmonella in samples of chicken taken from the hotel's kitchen. Falconer said that the investigation into the presence of salmonella is ongoing, but that it is not linked to the norovirus. 
As of Tuesday night, guests were starting to return to the hotel, some from the U.S., others from Canada and Germany.
Meanwhile, some guests are still angry and want to be compensated.
Boswell wasn't told she had to leave until 9:30 p.m. on Sunday night. When she left the next morning, the hotel was nearly empty and only a handful of international tourists still remained.
The Boswell family was transported to the Hotel Barceló San José Palacio in the capital, charged for the trip, asked to switch rooms after already checking in, and asked not to eat in the hotel's restaurants. Boswell spent the next day at the Clínica Metropolitana Hospital undergoing a series of tests at the request of the Health Ministry, though she says she never experienced symptoms of the virus.
"I don't think they handled any of it very well," she said.  
Elisabeth Antifeau arrived in Tambor on Dec. 23 with her husband and two teenage daughters. While registering at the front desk the first evening, they were told that the pool would be closed "for cleaning."
Her husband and two daughters became sick three days later, with symptoms that included nausea, vomiting, diarrhea and headaches. When they asked if there was an illness at the resort, they said they were told, "No hay problema, señora" ("There's no problem, ma'am"). 
They learned of the virus later that evening from a nurse who had flown in from San José that day, after the hotel's doctor fell sick. The nurse said she had seen more than 80 people since she arrived.
The next morning, Antifeau said her family received mixed messages about evacuating the hotel. Some guests were told to leave. Others were told they would be quarantined at Tambor. Meanwhile, the hotel's water was shut off for two hours.
"Despite continued illness, we could not flush toilets or wash [our] hands (thank heavens for hand gel in my purse!)," Antifeau wrote in an e-mail to The Tico Times. "I complained to [the] front desk twice and when the water and power came back on, the water in the tap was browny-black and foul-smelling, eventually clearing to a cloudy, rusty color."
 Hotel staff initially insisted the family return to San José by bus, but realizing the severity of illness, they eventually agreed to put the Antifeaus on a plane.
Their saga didn't end there. Upon arriving in the capital, the Antifeau family was not allowed to check into the Barceló San José Palacio. Still slightly sick, they were sent in another van to the Palma Real, where Antifeau described the care as "genuinely attentive and supportive."
"As pleasant and comfortable as the Palma Real was, it is not the tropical beach vacation that we paid for and expected. No pool, no all-inclusive, no entertainment, etc. Not that we were in great shape to take advantage of that anyway," Antifeau wrote.
The hotel has agreed to reimburse all medical expenses for guests affected by the norovirus. To request compensation,  guests should e-mail scanned copies of receipts and a doctor's note to tambor@barcelo.com.
 For questions relating to claims, hotel management has asked guests to call 800-BARCELO (800-227-2356).
You may be interested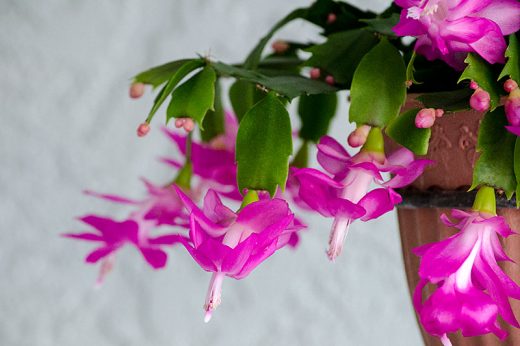 Environment and Wildlife
770 views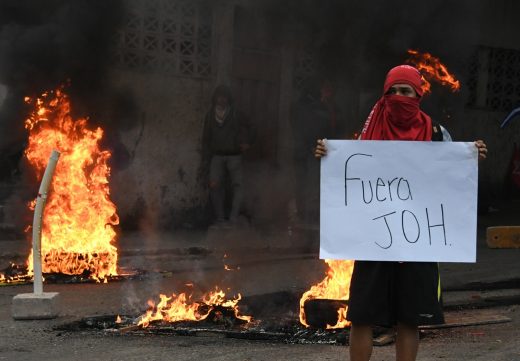 Central America
1575 views
Central America
1575 views
Honduran opposition protesters take to the streets
Noe Leiva / AFP
-
December 15, 2017
Supporters of the leftist opposition in Honduras blocked streets in various cities around that country on Friday, despite political repression,…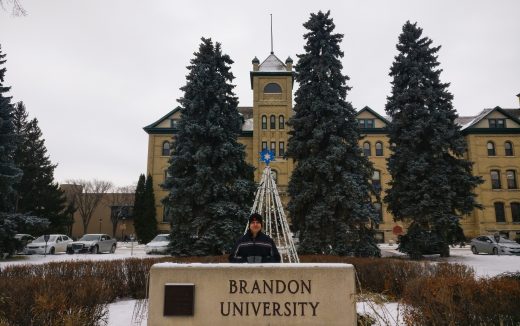 Please Send Coffee!
2410 views