Would mining bill allow mercury?
A mining code reform passed by Costa Rica's Legislative Assembly has split geologists.

The bill, passed unanimously in the assembly on Nov. 9, bans all forms of open-pit metal mining, the type of work that would attract medium-sized to large gold mining companies.
Although the measure was designed partly to quell a vocal anti-mining opposition that views the activity as detrimental to Costa Rica's environment, debate continues over the use of cyanide and mercury to mine gold.
In a statement issued while the bill was still in Congress, President Laura Chinchilla, who has yet to sign the reform into law, said the legislation seeks "to prohibit … the use of toxic substances such as cyanide and mercury in mining, closing once and for all the loopholes for the development of these unsustainable practices in Costa Rica."
But the final version of the text approved by lawmakers permits the use of both cyanide and mercury by "small-scale miners" for the next eight years, causing some geologists to sound the alarm.
Fernando Nietzen, a geologist with the Costa Rican Geologists Association, fears that the wording of the bill will encourage more mercury use in communities where gold is abundant and the economy is poor.
"The lack of employment opportunities and the world economic crisis will encourage a flood of new artisan miners, even those who have never mined before," Nietzen said.
Nietzen said new miners could start to invade protected areas such as Corcovado National Park on southwestern Costa Rica's Osa Peninsula, an area believed to be rife with gold, and could pollute the park's water sources, poisoning wildlife and even humans. According to the U.S. Environmental Protection Agency, mercury exposure at high levels can kill animals and harm the brain, heart, kidneys, lungs, and immune system of people of all ages.
 "The original name of the bill was 'bill to ban open-pit mining of heavy metals in Costa Rica,' but after distorting it and politicizing it, it legalizes mercury, a true heavy metal," Nietzen told The Tico Times.
Most of Costa Rica's small-scale gold miners live and work on the Osa Peninsula or near Abangares in the northwestern province of Guanacaste. While the new bill would legalize mercury use for the next eight years, the practice is not new in artisan gold mining here.
The Geologists Association estimates that small-scale gold miners in Abangares use roughly 150 kilograms of mercury per month to remove fine gold from rock. The chemical drains into rivers and eventually seeps into the Gulf of Nicoya on the north-central Pacific coast, bioaccumulating in fish and trickling down the food chain.
Allan Astorga, a geologist at the University of Costa Rica, said mercury levels along the Gulf of Nicoya's coasts have increased throughout the years. Still, Astorga believes the new legislation would do more good than harm. 
"What the deadline does is give more control to this activity," he said. "It would begin to phase out the use of mercury during these eight years. The mention of mercury in the bill isn't to encourage more use of it; rather, it sheds light on an environmental problem that we have turned a blind eye to for decades."
The reform would require miners to "restructure their activity to the development of alternative technologies that are more environmentally friendly" during the next eight years.
It would also stipulate that the Costa Rican government must provide technical and financial assistance for this conversion after three years.
"The new reform doesn't put an immediate end to mercury use, but it draws a clear red line," Astorga said. "We are slowly ending the uncontrolled environmental damage that has been historically ignored."
But Nietzen is skeptical.
Alternatives to cyanide and mercury use, such as using electricity to extract gold, are still in experimental stages, and some processes, have proven too controversial for governments to approve. And even if a safe gold mining method is developed, Costa Rica's miners, who tend to live in poor conditions, might not have access to the technology.
"We are assuming that in eight years there will be technology that we don't have today," Nietzen said. "(Costa Rica) is assuming, or hoping, to develop something that the government doesn't have any money to research and that miners can't afford."
Still, whether or not the technology arrives, Astorga believes the law will stem the environmental harm that mercury causes.
The reform would mandate that, in order to continue mining, miners must organize cooperatives and request permits from the mining and geology department of the Environment, Energy and Telecommunications Ministry (MINAET). Small-scale mining cooperatives would be the only groups allowed to receive permits under the proposal.
"If MINAET doesn't see the request as environmentally viable, they won't allow the miners to mine," he said.
On Chinchilla's first day in office, she suspended all pending requests to build open-pit metal mines in Costa Rica and promised to pass a reform to the country's mining code. Meanwhile, legislators met with geologists and spoke to mining experts in hopes of drafting a scientifically sound piece of legislation.
Still, in Nietzen's opinion, "the proposed law is 100 percent political and nontechnical," he said. "Our lawmakers are increasing our vulnerability to environmental harm while negating the potential benefits of a well managed mining industry." 
You may be interested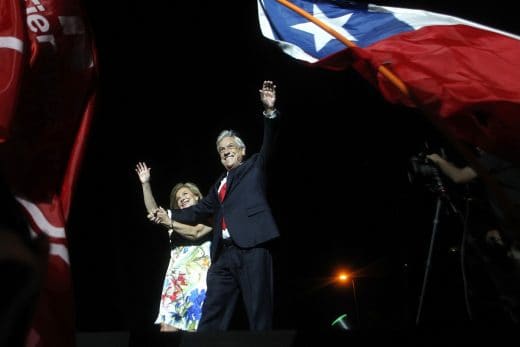 Chile
151 views
Billionaire Piñera to return as Chile's president
Paulina Abramovich / AFP
-
December 18, 2017
Electoral authorities said the 68-year-old conservative, who previously led the South American nation from 2010-2014, won 54 percent of the vote, nearly eight points above his leftist rival Alejandro Guillier.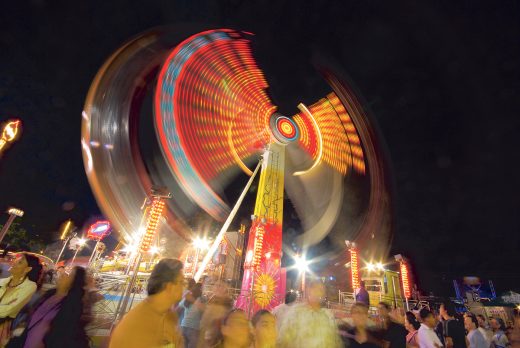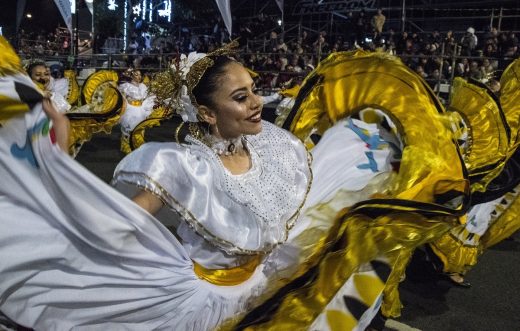 Holidays
2868 views
PHOTOS: Costa Rica's Festival of Light
AFP
-
December 17, 2017
Costa Rica's traditional Festival de la Luz, a holiday parade through the heart of San José, filled the capital with…