C.R. economy treading water
"Recovery" has been the oft-repeated goal for the Costa Rican economy in 2010.

The worldwide economic crisis battered national sectors in 2009, and the objective for this year was to find a way to put the pieces back together again.
Over the past 11 months, signs of economic recovery have been promising. Tourism and export figures are up, inflation and unemployment rates are down, and foreign direct investment continues to pour in from the U.S.
But every silver lining has a cloud.
The exchange rate has plummeted about ₡50 – from ₡558 per $1 to ₡502/$1 – since Jan. 1, hammering tourism and export revenues. The Foreign Trade Promotion Office (Procomer) reported a $3.4 billion trade deficit in October, and President Laura Chinchilla's budget proposal for 2011 would create a fiscal deficit equivalent to 5.3 percent of the gross domestic product (GDP), according to the Finance Ministry.
On Tuesday, the National Statistics and Census Institute (INEC) held the "2010 Survey of National Homes" presentation that estimated that 21.3 percent of Costa Ricans live in poverty.
"Countries all over the world are still recovering from last year's crisis," said Costa Rican Second Vice-President Luis Liberman. "There are many indications that the Costa Rican economy is recovering, but much of our success depends on the world economy. If we want to return to pre-crisis levels of economic growth, the world economy must stabilize again for us to do so."
"Maybe the most important thing that happened this year in Costa Rica was that the U.S. economy didn't have a double-dip recession," said Jorge Baltodano, manager of investment strategy at Aldesa, a financial consulting firm.
"In the last two months, the U.S. added jobs and is recovering some economic strength. With new jobs, consumption increases. When there is more consumption in the U.S. market, the Costa Rican economy benefits," he said.
Through September, Costa Rican exports for the year were up 9 percent compared to the same time frame in 2009. Of the over $7 billion in export sales, North American purchases accounted for 41.2 percent. The Costa Rican Tourism Board (ICT) also estimated that 1.6 million people have visited Costa Rica in 2010 through, a 9 percent increase over the same period in 2009. This influx of tourists stems from an increased number of U.S. travelers, according to the ICT.
While the improving U.S. market assists Costa Rica, national fiscal policy is looking for a way out of the hole it has dug for itself.
The biggest national economic concern is the swelling fiscal deficit. The Finance Ministry announced that government spending ballooned 26.5 percent during the first half of 2010 in comparison with the same period in 2009, while revenues increased by only 13.7 percent during the same time frame (TT, July 23).
In August, Finance Minister Fernando Herrero announced that Chinchilla's $109.7 billion budget proposal for 2011 would expand the deficit to as much as 5.3 percent of GDP (TT, Sept. 1). As of July, the deficit accounted for 2.18 percent of GDP.
"There has to be a limitation on spending or a reform to generate more government income," Baltodano said. "The salaries of government employees are very high and there is more and more spending. There is an urgent need for fiscal reform."
The heart of the fiscal reform appears to be contingent on tax reform, though calls for a reform have gone unanswered during the last three presidential administrations.
In addition to the deficit, the fallen exchange rate continues to torment economic sectors. During the past three months, the exchange rate has hovered at about ₡500 per U.S. $1, and it appears it will remain near that mark as the year comes to a close.
"Workers whose salaries are paid in U.S. dollars are the most negatively impacted by the depreciation of the U.S. dollar," said Oscar Ugalde, economics professor at the National University (UNA) and the Latin American University of Science and Technology (ULACIT). "(If they) pay their rent, groceries or any other expense in colones, they have suffered considerably due to the appreciation of the colón."
Despite concerns about the expanding deficit and the devaluing U.S. dollar, several economic indicators show that the Costa Rican economy has taken positive steps toward elusive "recovery." GDP is projected to rise between 3 to 4 percent, consumer prices have risen only 4.36 percent through October, and INEC reports that unemployment fell from 8.4 to 7.3 percent in 2010.
"The 2009 crisis was profound and difficult. The fact that more Costa Ricans found work this year indicates that the economy is doing relatively well," Ramos said.
You may be interested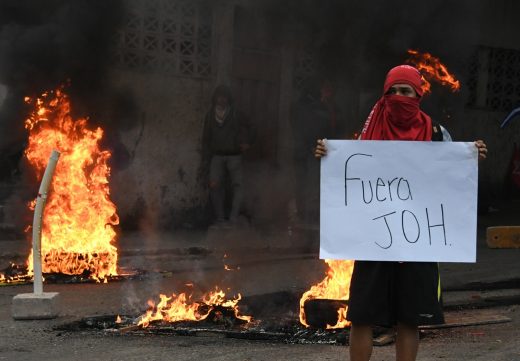 Central America
345 views
Honduran opposition protesters take to the streets
Noe Leiva / AFP
-
December 15, 2017
Supporters of the leftist opposition in Honduras blocked streets in various cities around that country on Friday, despite political repression,…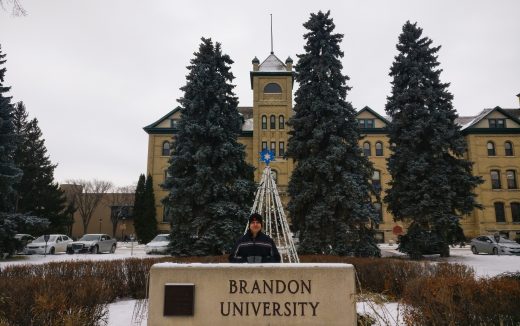 Please Send Coffee!
1448 views