Canada Denies Offering to Send Peacekeepers to Costa Rican-Nicaraguan Border
Contrary to reports published last week in a Costa Rican daily, the Canadian government has not offered to send Canadian peacekeepers to the disputed border region between Costa Rica and Nicaragua, according to a source in Canada's Department of Foreign Affairs and International Trade.

Meredith McDonald, senior communications adviser to Canadian Minister of State Peter Kent, told The Nica Times on Wednesday that the Canadian government did not offer peacekeepers during Kent's Nov. 10 meeting with Costa Rican Foreign Minister René Castro in Washington, D.C..
Instead, McDonald said, Kent told Castro that he "supported the Organization of American States Secretary General José Miguel Insulza's report to the Permanent Council on the issue."
Following the meeting between Kent and Castro, the Costa Rican daily La Nación reported that the Canadian government had "offered the OAS to send personnel and necessary resources to the conflict zone between Costa Rica and Nicaragua, if (that aid) was considered necessary."
Citing Foreign Minister Castro, La Nación reported that Kent had even offered to send "military personnel" to the disputed border.
The Canadian government insists that's not the case. McDonald said the Canadian government issued a clarification to Costa Rican authorities Nov. 11 through diplomatic channels.
"Canada's Department of Foreign Affairs and International Trade has clarified Canada's position with the Costa Rican Embassy in Ottawa, with Minister of Foreign Affairs Castro through our Ambassador to Costa Rica Cameron MacKay, and with Costa Rica's Ambassador to the OAS, through our Ambassador to the OAS, Allan Culham," she said.
In a Nov. 11 address to the OAS, Kent said Canada is concerned by the presence of any armed security forces in the region.
"Canada believes that the presence of security forces is not a constructive way of resolving the current border dispute, nor is the presence of security forces in the spirit of the OAS charter," the Canadian foreign minister said. "As such, Canada calls for the mutual withdrawal of security forces from the region as a gesture of goodwill and a confidence-building measure leading to a bilateral dialogue between the two parties."
Nicaragua refuses to withdraw troops from the area. As one Nicaraguan military official put it, "It's not disputed territory; it's Nicaraguan territory."
You may be interested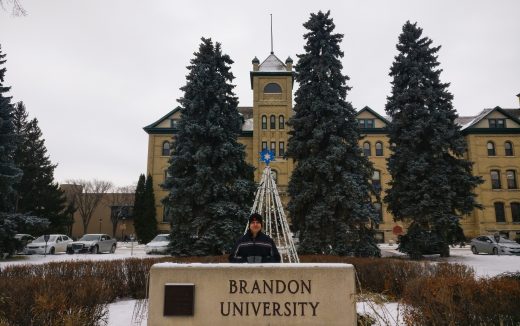 Please Send Coffee!
1231 views