Global TESOL College Opens in Coronado
Farmers have a reputation for innovation, whether born of necessity or just plain curiosity. Spotting an upward trend in language learning, the farming cooperative of Coronado added English classes to its list of community services in 2007. The popularity of the program has since fed the inspiration for Costa Rica's first GlobalTESOLCollege franchise, which will host its inaugural class of teachers-in-training this month in a state-of-the-art green building.

The acronym TESOL stands for "teacher(s) of English to speakers of other languages." While CELTA, the other internationally recognized certificate program, is British-based, TESOL is taught from a North American perspective. The program targets people looking to enter the field of English teaching and teachers interested in a refresher course.
Addressing the needs of a broad audience, Global TESOL CollegeCosta Rica offers a range of courses, from a 120-hour Advanced TESOL Certificate that can be completed in one month to a 700-hour TESOL Instructor Diploma. Offering additional flexibility, the required two-week foundation course is available online, through correspondence or on site.
The signature element at Global TESOL CollegeCosta Rica is the on-site college and accommodation housed in a cutting-edge green building in this mountain town southeast of San José. Students live in an 18-room, glass-dominated structure designed to take advantage of the light to reduce energy consumption. Each room has its own bathroom, and a bio-digester disposes of waste, which in turn fertilizes the surrounding fern plantation and creates methane gas for cooking. Solar panels will eventually be added with the goal of achieving full self-sufficiency.
"We have made a commitment to the environment," says director and owner Andre Sigourney, who built the English program at the Coronado farming cooperative. "Costa Rica is the leader in sustainable living, and we want to model that."
The scenic location, opportunity to experience the cutting edge of sustainable living, and the monthlong immersion program priced at $1,795 make studying in Coronado an attractive option. While city lovers may feel isolated in the countryside, outdoor enthusiasts will cherish nature at their doorstep.
Located 30 minutes from downtown San José in San Pedro de Coronado, the college sits between two biological corridors on a Rainforest Alliance-certified fern farm – land made available by a Coronado farming cooperative member. And BraulioCarrilloNational Park extends from the backyard.
Appealing to international students, the college will also offer Spanish classes, volunteer opportunities and a variety of activities and tours. The first two weeks of the program are intense, with the final two weeks allowing time to explore the surrounding area.
More than an enriching experience, the program is dedicated to graduating teachers into the workforce. The Canadian-based GlobalTESOLCollege is widely accredited and the world's largest TESOL provider. For graduates, this can mean the fast track to employment. Not relying on name-brand recognition alone, Sigourney promises to "form close and transparent relationships with the schools to foster a recruitment program."
In addition to the academic component, which encourages specialization, the program will focus on helping prospective teachers target jobs suited to their interests and personalities.
"We guarantee job placement," Sigourney says.
Directors from some of the biggest language schools in Costa Rica were present at the college's recent inauguration party. When asked about the weight placed on a teaching certificate when evaluating candidates, the directors used words such as "requirement" and "necessity."
"At the end of the day, we hire people, not papers," says Brendan Mulhall, academic director of Idioma Internacional in San José. (In fact, you don't need a college degree to take the course.) But people looking to enter the field or to keep up with the latest teaching trends will benefit from the program.
"I think you get a lot of good out of these courses," Mulhall adds.
The seeds sown by the Coronado farming cooperative in 2007 have flourished into an international and sustainable addition to the community. Each crop of English teachers will not only participate in cultural exchanges and sustainable living, but also spread the message of preserving the future, both within the community and internationally.
By adding green initiatives and social responsibility to its operations, Global TESOL CollegeCosta Rica has put a little pura vida into the TESOL program model.
For information about the college, visit www.globaltesolcostarica.com or call 2268-0950 or 8367-9504.
You may be interested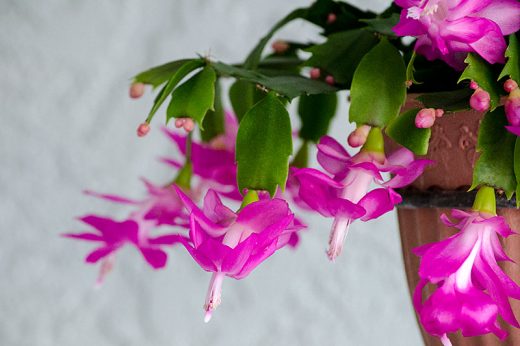 Environment and Wildlife
883 views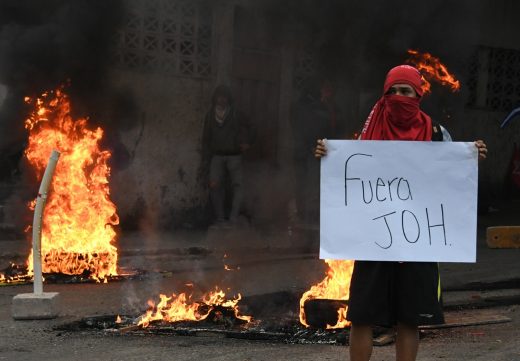 Central America
1674 views
Central America
1674 views
Honduran opposition protesters take to the streets
Noe Leiva / AFP
-
December 15, 2017
Supporters of the leftist opposition in Honduras blocked streets in various cities around that country on Friday, despite political repression,…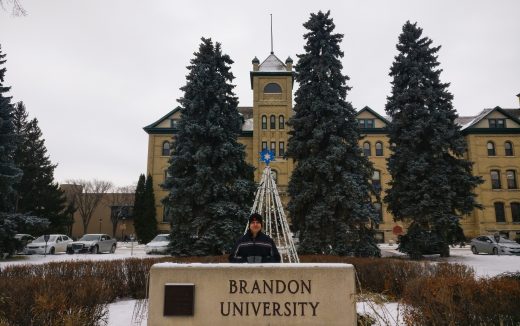 Please Send Coffee!
2470 views