Small Steps Raise High Hopes in Limón Towns
TORTUGUERO – Over 100 townspeople stood at the end of the runway in Tortuguero on Monday, anxiously awaiting the arrival of Costa Rican President Oscar Arias. Although the president scratched his scheduled visit at the last minute, residents and students of the town proudly waved Costa Rican flags as representatives of the tourism and transportation ministries disembarked from their plane to inaugurate the town's new airstrip and community health clinic, or EBAIS.

Before Monday, Tortuguero, located on the northern Caribbean coast, had no direct access to medical care. With no roads linking the town to the outside world, patients in need of medical attention had to be brought by boat to the nearby town of Cariari, and, from there, driven to a hospital.
"When my father was sick, he had to be taken to Cariari at one or two in the morning," said Olga Beliz, a lifelong Tortuguero resident who wore a green t-shirt emblazoned with Oscar Arias' name. "I wish he were alive to see this day. Having an EBAIS and doctors and nurses right here is such a great thing for our town. Now all we need is a bank."
The inauguration of the EBAIS in Tortuguero was accompanied by the unveiling of a plaque at the end of the runway commemorating the contribution of the Arias Administration to its rebuilding. According to the Public Works and Transportation Ministry (MOPT), over ¢1.4 billion ($2.6 million) was invested to pave the former gravel runway and surround it with a fence. MOPT Minister Francisco Jiménez, who will continue in his post under incoming President Laura Chinchilla, said that these developments are the first of many that will be implemented throughout Limón province.
"Limón is going to be a different province in the future," Jiménez said. "The incoming administration will continue with Arias' vision of building a better Limón. In the years to come, towns throughout the province will have health, education, theaters and Internet, and will be provided with the opportunities that are offered in urban zones. There is still work to do, but this project is a sign of progress."
In June, Arias signed a law dedicating $80 million to improve Limón in the upcoming years, and committed the government to seeking an additional $900 million in private investments for the province. Both the public and private investments would be distributed among a number of improvement projects, including economic development initiatives, port modernization and other infrastructure (TT, June 19, 2009).
MOPT also unveiled plaques honoring the Arias administration at an airstrip in the village of Barra del Colorado, just north of Tortuguero, and at the Tobías Bolaños airport in Pavas, in western San José. The ministry claims that the over ¢8.2 billion ($15 million) in airport infrastructure and airstrip improvements nationwide over the last four years will boost tourism, particularly in remote areas .
"The improvement of this runway will help this town become a more accessible tourist destination," said Allan Flores, Tourism Minister, at the celebration of the newly paved airstrip in Barra del Colorado. "The Caribbean side of the country is an attractive destination for European tourists. With reliable runways and airports, some of these beautiful parts of the country can now be (more easily) explored by international and national tourists."
But not everyone finds much merit to this claim. Despite the ribbon cutting ceremony and shiny plaque at the end of the runway, Dan Wise, the owner of the Río Colorado Lodge near Barra del Colorado, considers the construction efforts to be incomplete and the tourism promises empty.
"We got a situation where we got a lovely new little airport, but as Costa Rica always does it, they did it half-assed and half-finished," Wise said.
According to Wise, the airport's perimeter fencing was never completed because of protests by local residents. Wise says residents protested the inconvenience of walking around the fenced perimeter of the airport, which is located in the center of town.
MOPT claims the project was completed in its entirety. Hermanos Navarro S.A., a contractor based in the Atlantic slope town of Guápiles, was hired by MOPT to construct the fence, "It sure beats what we had, but it still leaves a situation where, when you are landing an airplane, you have to run all the cows off the runway and then hope you can land before another one runs in front of you," said Wise, who is also a U.S. certified pilot. "They (wanted to) put a fence around it so people wouldn't get killed landing and it's still just as hazardous as it's always been."
As for the idea of improved tourism, Wise said that a better runway wouldn't ensure more visitors. Wise said that since the U.S. economic crisis, tourism in Barra del Colorado, which is almost entirely based on sport fishing, has suffered immensely. In 2009, the national airline Nature Air cut daily flights to Barra del Colorado due to the lack of demand.
Some residents of Barra del Colorado, however, were excited about the possibilities created by the new runway as well as the construction of the town's first EBAIS, which is being built just off the runway. Currently, Barra del Colorado receives a physician's visit only once a week.
"I think it's great that this town has something to be excited about," said Barra del Colorado resident Evelyn Bermudez as she watched her children play at the school next to the airport. "We haven't had a lot of movement here for a long time. Maybe developments like this will help bring tourism and jobs and some new life to the town."
Similar optimism was echoed in Tortuguero, where the EBAIS and improved airport are considered signs of progress for the town that depends almost entirely on boat transportation.
"The incorporation of tourism in Tortuguero has changed this town from a village of fishermen to a small community," said Roberto Sansó, operations manager at Manatus Hotel in Tortuguero. "In the last few years, Tortuguero has seen the arrival of an ICE office, an EBAIS, a bigger budget for the national park and the remodeling of the airport. It has changed the mentality of the people and a new entrepreneurial spirit is beginning to shine here."
According to Alexi Huntley, commercial director at Nature Air, Tortuguero is one of the busiest routes offered by the carrier. Nature Air's flight from San José to Tortuguero takes about 25 minutes and, to Barra del Colorado, about 30 to 35 minutes.
Though both northern Limón towns are only minutes from San José by air, they remain years behind in development. However, with the small but significant improvements inaugurated this week, many of the area's locals hope that greater progress is on the way.
Airport Improvements 2006-2010
* Daniel Oduber, Liberia: Repavement of access road, ¢456 million
* Tobías Bolanos, Pavas: Runway widening and repavement, ¢2.6 billion
* Nicoya: Runway improvement, ¢810 million
* Carate: Runway improvement, ¢805 million
* San Vito: Runway improvement, ¢639 million
* San Isidro del General: Runway improvement, ¢625 million
* Barra del Tortuguero: Building of runway and fence construction, ¢1.4 billion
* Barra del Colorado: Runway improvement and fence construction, ¢808 million
* Shiroles: Runway improvement, ¢75 million
Source: MOPT
You may be interested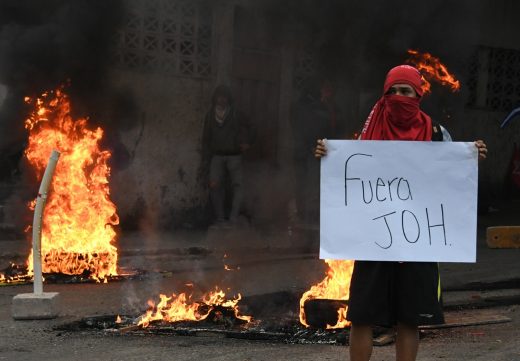 Central America
1138 views
Central America
1138 views
Honduran opposition protesters take to the streets
Noe Leiva / AFP
-
December 15, 2017
Supporters of the leftist opposition in Honduras blocked streets in various cities around that country on Friday, despite political repression,…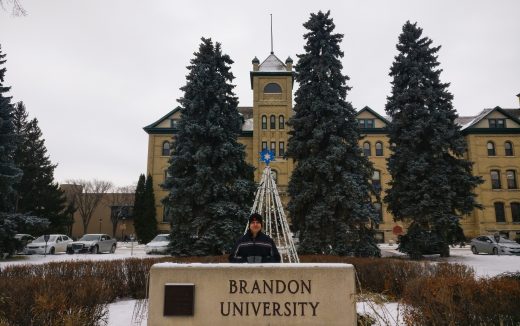 Please Send Coffee!
2160 views