Ticos in the Dark About Climate Change
Three years after President Oscar Arias promised to neutralize Costa Rica's greenhouse gas emissions by the year 2021, his administration appears to have failed in taking its climate change message to the majority of the nation's citizens.

A Tropical Agronomy Research Center (CATIE) survey, released on Wednesday and designed to gauge public consensus on climate change, concludes that 71 percent of Costa Ricans say they need "a lot more information" about climate change in order to understand the issue.
The survey's 1,473 participants considered local governments to be the "least trustworthy sources" of information about climate change, alongside private companies and religious leaders. Scientists, news mediums and conservation groups proved to be the "most trustworthy" sources for such information, according to the report.
The survey found that 90.3 percent of those sampled believe climate change is a fact in Costa Rica, but the survey concluded that much confusion exists about what climate change is and what causes the phenomenon.
When asked which factors contribute to climate change, deforestation received the greatest response, with 81 percent saying it is a contributing factor.
The majority of scientists agree that, while deforestation does play a role in global temperature increases, the burning of fossil fuels is the most serious contributor to climate change. Only 44 percent of those surveyed recognized fossil fuels as a contributing factor.
Communicating the climate change message falls mainly on the shoulders of Peace with Nature, an initiative begun by Arias in 2007 and which is developing the carbon neutrality program.
Pedro León, director of the initiative, said, "It is clear that we need to educate the population so that they understand the issue if we are going to accomplish (carbon neutrality)."
Even though the majority of Ticos consider climate change to be a reality in their country, most said they believe changes would affect future generations and industrialized nations more than their own communities and families.
When asked to gauge the severity of climate change, 77 percent of respondents said the phenomenon will have a very serious impact on future generations in Costa Rica, 58 percent said it will have a very serious impact in industrialized countries, 50 percent said it will have a very serious impact on the population of Costa Rica, 44 percent said it will seriously impact their communities, and 41 percent said the serious effects will reach their families.
"This is of great worry," said Raffaele Vignola, a CATIE researcher who helped compose the survey. "The closer the issue gets to the person, the less affected the person feels by it. The population doesn't recognize that the problem affects us now."
The study concluded that throughout the country there has been no "sense of urgency" in actions and behaviors to combat climate change.
Vignola said there is still "a lot of room to divulge information about climate change."
He urged leaders to communicate their climate change message in "a language that the population understands" and to increase the use of the Internet and television to disseminate information about climate change.
Since the majority of respondents said they "always" turn off lights when they leave a room and unplug electronics not in use, Vignola recommended that the government ground its message in "personal benefits" that provide economic incentives and to cautiously use alarmist language about catastrophes and deadly natural disasters to demonstrate the impact of global warming.
"The idea should be to show that climate change is not just a global problem, but a local problem, as well," Vignola said.
Of the 1,473 persons interviewed for the survey, 62 percent said they live in urban areas and 38 percent reside in rural zones. Males accounted for 35.5 percent of respondents, while women made up 64.5 percent of the interviewees. The average age of those interviewed was 40.95 years.
The survey was completed with the support of the British Embassy in Costa Rica and the United Nations Development Program.
–Mike McDonald
You may be interested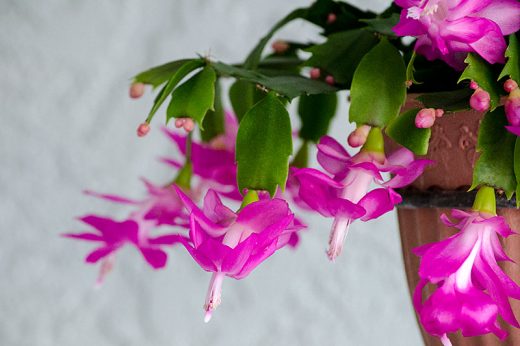 Environment and Wildlife
670 views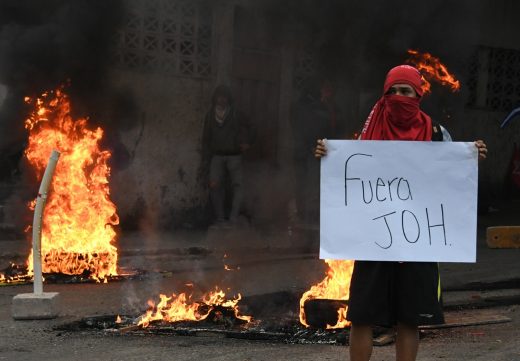 Central America
1490 views
Central America
1490 views
Honduran opposition protesters take to the streets
Noe Leiva / AFP
-
December 15, 2017
Supporters of the leftist opposition in Honduras blocked streets in various cities around that country on Friday, despite political repression,…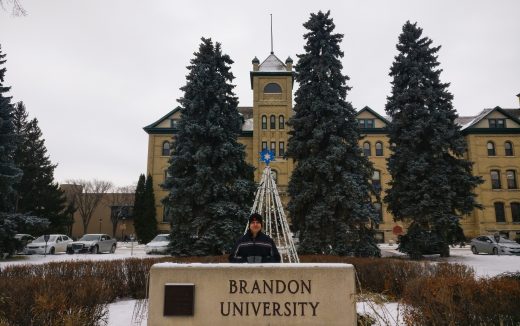 Please Send Coffee!
2365 views