2009 Earthquake Zone Makes Slow Progress
The road through Vara Blanca, a crossroads town on the ridge between the summits of the Poás and Barva volcanoes, north of San José, is more dirt than pavement.

In some places, the road is so narrow that two of the heavy-duty trucks hauling in dirt and gravel cannot pass without one of them pulling off to the side. In other places, strips of tape between posts warn drivers of steep drop-offs to the valley below. Long lines of dump trucks come, deposit their loads, and go. Although it looks like a major construction project, it isn't. The workers are still repairing damage caused by the earthquake that hit this area a year ago.
On Jan. 8, 2009, at 1:20 p.m., a magnitude 6.2 earthquake shook the area to its foundations, causing mudslides that pushed through and buried everything in their paths.
At least 30 people were killed and untold numbers of cattle and other animals perished. Roads crumbled into valleys, taking cars, trucks and passengers down with them.
On a dry, sunny day a year afterwards, the dust hangs in the air and settles lightly on windshields and clothes. Buildings along the route are a mix of sturdy cement block that held together through the shocks and others that appear abandoned, with gaping front doors and windows. Some structures have caved in. The once-popular VaraBlancaRestaurant, famous for its local color and notes on napkins left by patrons, is closed, the front entrance gone.
Before the quake, tourism was an important contributor to this area's economy, which boasts the PoásVolcanoNational Park, the La Paz Waterfalls and beautiful mountain scenery. Strawberries and dairy products also boosted the economy. Tour buses and private cars, carrying national and international tourists, stopped along the way so that visitors could sample local products.
Restaurants, art shops, fishing and rustic cabins catered to tourism. But a year later, these businesses still struggle.
"It's coming back, but very slowly," said businessman Manrique Alfaro, pointing to a near-empty dining room. His restaurant and store in Poasito, just 14 kilometers below the crater of Poás Volcano, was a must-stop for tourists to stock up on snacks or caps and sweaters and hot coffee as they adjusted to the cold upland climate. Tour buses made this a rest stop.
"People are still nervous about coming up here," Alfaro said. "They think everything is closed, and there's been no support from the government."
Alfaro added that even though Poasito was near the quake's center, the area buildings were not damaged, although "everything fell off the shelves."
The art shop next to the restaurant is replete with colorful paintings of animals and rural scenes. Shelves filled with painted wooden boxes, jewelry and other items wait for customers. Business, while still down, is recovering poco a poco, according to a clerk at the store.
Making a right turn toward Vara Blanca at Poasito's only intersection is a stream of dump trucks loaded with dirt. Workers are rebuilding the roads that head north to where the town of Cinchona used to be, near the quake's epicenter, and south to the town of Carrizal de Alajuela.
In Vara Blanca, at the junction with the road heading north, Cristian Molina tends store selling fruit, snacks and locally made cheese. However, his customers now are mostly truck drivers. Here, too, the quake was severe, but the damage suffered by Molina's stand also was limited mostly to "everything falling off the shelves."
Heading north, the road is often bare earth. The hills rising on the left have been scraped back and terraced. Bulldozers and other heavy equipment sometimes block the road. Work has been going on "since the beginning," said a heavy equipment driver from one of the dozens of companies contracted by the Ministry of Public Works and Transport (MOPT) to shore up and repair the road.
Vara Blanca's town center includes the school, the police station, a collection of houses and a few businesses. Today, everything seems fine, with few visible signs of damage. The school looks almost new, but that's because much of it has been rebuilt.
"The quake happened during summer vacation, so the children weren't in class, gracias a Dios," said Hilda Chávez, director of the school. She pointed to a bald spot on a hillside. The mud from that spot slid, covered the road and built up along the walls of the school. The main building stood up to the quake, but the bathrooms were damaged and a wall around the play area and part of the kindergarten collapsed.
Now, thanks to civic organizations and, especially, the British Embassy and expat community, new walls have been constructed and new bathrooms are being installed. Also, a new and fully stocked computer room will give the 54 students a better, safer place to learn. There's also a new, sturdy kindergarten, thanks to donations from the Little Theater Group.
Brightly colored, stylized murals cover the outside walls of the school. These were painted by the children as a therapy project and show mud and strawberries, animals and children under bright sunny skies.
"The children were nervous and stressed by the quake," said teacher Oscar Solano. "Many had to leave their homes and families and were dispersed among relatives. They saw the mudslides and the damage. They knew people who were killed."
Solano added that the students' grades fell this year and psychologists have been visiting the school to meet with the children since last July.
"Vara Blanca had about 170 houses and about 60 were destroyed, with others left uninhabitable, "said Michael Rohde, a North American whose wooden house survived the quake.
Rohde said the roads are still dangerous, especially at night or in the rain, and visitors fear driving "yet there is no information from MOPT about road conditions." Further up the road, the private La Paz Waterfalls tourist center and hotel reopened in June, and tour buses still follow the route to the popular attraction with its fantastic falls and natural scenery.
"The buildings weren't damaged, but the trails and outdoor areas were," according to Sandra Villegas, assistant manager at La Paz, who said tourism is still way below pre-quake levels. "Many people are reluctant to drive on the roads," she said. Tour companies with full buses were a big part of their business.
There now is no continuing north on what was once a popular drive to the northern district of Sarapiquí. The portion of the road through the destroyed community of Cinchona, where at least 25 people died in the quake, is still not passable. The land that supported it is gone. The town of Cinchona itself is gone, having collapsed and fallen into the valley in the quake. Earthquake survivors dispersed to shelters and to the homes of relatives and friends in secure areas. The Housing Ministry has plans to build a new town complete with school, shopping, and houses six kilometers away in Cariblanco.
The new town is expected to be ready in June 2010 (TT, Dec. 4, 2009).
William Campos, 52, used to live in Cinchona with his wife, mother-in-law, sons and pets. They managed to escape, and they moved in first with relatives near Alajuela and later to a rental house in Carrizal. Campos had steady work at the La Paz Waterfalls resort as a painter and security guard, but he now works only sporadically as a painter. He has little contact with former neighbors because they are all scattered.
He is not sure if he will move to the housing project built for Cinchona survivors.
"There will be a new government coming in and who knows what will happen," he said.
You may be interested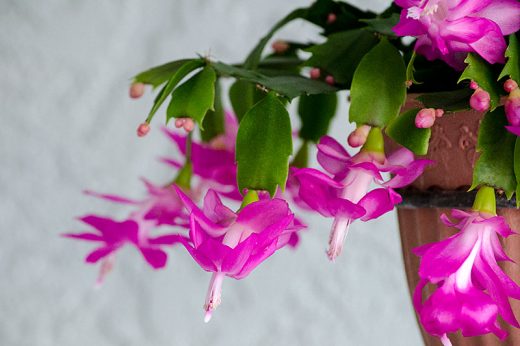 Environment and Wildlife
883 views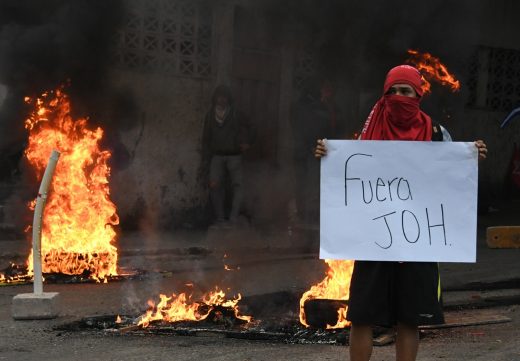 Central America
1674 views
Central America
1674 views
Honduran opposition protesters take to the streets
Noe Leiva / AFP
-
December 15, 2017
Supporters of the leftist opposition in Honduras blocked streets in various cities around that country on Friday, despite political repression,…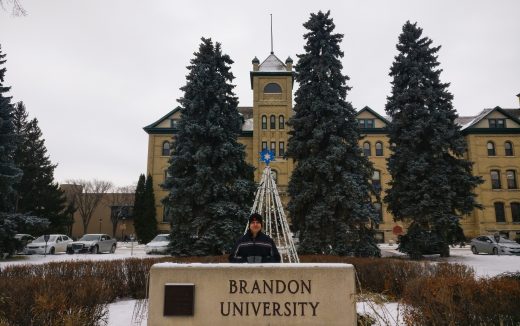 Please Send Coffee!
2470 views