Growing Concern Over Crucitas Mine
MANAGUA – Responding to warnings that an open-pit goldmine on Costa Rica's northern border could have "catastrophic" environmental consequences on Nicaragua's San Juan River, Nicaragua's National Assembly is asking its Costa Rican counterpart to halt the project before mining starts.

In a Sept. 23 legislative resolution, Nicaraguan lawmakers called on Costa Rica's Legislative Assembly to "revise and repeal a decree that declares the Las Crucitas Mine Project one of national and public interest."
Nicaraguan lawmaker Francisco Jarquín, president of the Commission on Environment and National Resources, warned that the Tico mining project, located 7 kilometers from the Nicaraguan border, could cause "irreparable damage" to Nicaragua's prized San Juan River, in the event of a cyanide leak. President Daniel Ortega has also come out against the project, calling it "a threat." Though the Canadian-owned mining company insists it is using "cutting edge" technology and has taken all variables into account to mitigate against any type of manmade or natural disaster, environmentalists in Nicaragua and Costa Rica are not convinced.
"They make everything look nice, like everything is possible, but we are worried," said Amaru Ruiz, of the group Hijos del Rio(Children of the River). "If there is contamination from the mine, there will be no tourism development on the river, people who depend on fishing will not be able to feed themselves, we would lose the ability to navigate the river. And politically, this would be the tip of the spear for other mining companies to enter the area, because there is gold there." In Costa Rica, environmentalists are just as concerned.
"A drop of cyanide the size of a grain of rice would kill an adult person instantly, but in the case of the Crucitas mine, we are talking about thousands of liters of cyanide," said Luis Diego Marín, regional coordinator of the Costa Rica-based conservation group Preserve Planet.
In the event of a spill or leak, the conservationist said, the cyanide would instantly wash into the ominously named "Río Infiernito" (or Little Hell River), which feeds into the mighty San Juan.
"Half the Río San Juan would be affected," Marín said. "It would be an environmental catastrophe and Nicaraguans would be the ones paying the greatest cost."
Open-pit gold mining projects such as Crucitas use cyanide and other chemicals to extract gold from rock. Cyanide is a highly toxic chemical, which environmentalists claim would cause a massive cross-border environmental disaster in the event of a spill at the mining project, due to heavy rains or human error.
And based on the short and ugly history of mining in Costa Rica, environmentalists say they have plenty of reason to worry. The last open-pit gold mine project in Costa Rica, the Bellavista mine in Miramar, Puntarenas, operated less than two years before being forced to close in 2007, following a massive landslide (TT, Jan. 18, 2008).
Former Costa Rican Environment Minister Carlos Manuel Rodríguez, who declared a ban on open-pit mining in 2002, told The Nica Times this week that every gold mining project in Costa Rica's history has been "disastrous," and he has no reason to think Crucitas will be any different.
He said open-pit mining operations in fragile tropical ecosystems are very high-risk, and mining companies that normally operate in the arid highlands of the Andes have "very little experience or knowledge" of the operational hazards of working in the jungle.
In addition, he said, Costa Rica does not have the budget, manpower or technology required to effectively monitor or control gold-mining operations in the country.
Rodríguez thinks the Arias administration has made a big mistake by lifting the ban and declaring the Crucitas project one of "public interest," which he says was an administrative move to allow the mining company to bypass laws against clearing trees in a protected forest area.
In addition to the environmental concerns, Rodríguez says the mine project is also bad economically for Costa Rica. Costa Rica's mining law, he said, was intended to be a stimulus for building infrastructure by attracting sand and rock mines needed for construction materials. The law was not designed for the mining of precious metals, he said.
Under the current mining law, Costa Rica only charges a 2 to 3 percent concession on mines, whereas in developed countries goldmining companies pay upwards of 30 to 40 percent, Rodríguez said.
In a recent booklet of promotional material published by the mining company, the company claims that the Crucitas project will net Costa Rica $329.6 million over the nine years it will operate here. Rodríguez, however, said that when he was dealing with the mine as the environment minister seven years ago, Costa Rica's cut was only going to be $50-75 million.
"With this mining project, the risks are high and the benefits are few," the former minister said.
Environmentalists in both Costa Rica and Nicaragua have argued that Arias' enthusiasm for the Crucitas mine project seems to fly in the face of his highly touted "Peace with Nature" initiative. And those in charge of Peace with Nature agree.
In November 2008, the executive office of Peace with Nature flexed its autonomy by going against President Arias' will and recommended a moratorium on the Crucitas project and all other metal-mining projects, "Until the Mining Code can be revised and updated."
The Peace with Nature declaration also echoed the concerns of environmentalists. It reads, "Few metal mining experiences in the tropics have been positive," and "Costa Ricans reject logging."
The Las Crucitas Mine, Operated by Canadian firm Infinito Gold LTD and its Costa Rican subsidiary, was suspended last October after a series of legal challenges against its permit to clear 50 hectares of forest. The company was six months into the construction phase when it received the workstop order from Costa Rica's Constitutional Chamber of the Supreme Court (Sala IV).
Two judges from the court visited the mine two weeks ago and Sala IV press officials said that the court is expected to issue a ruling on the mine within the next few months.
In the event the mine is green-lighted by the court, it would continue with construction and be ready for operation within 9 to 12 months, according to company spokesman José Andrés Soto.
Soto says none of the 50 hectares of forest the company would need to clear is virgin forest, rather secondary growth recovering from logging activities in the 1970s. Of the nearly 1,500 hectares of land purchased by the mining company, 1,200 hectares will be protected or replanted forest.
He stressed that the mining project has had all its environmental-impact and feasibility studies approved by the appropriate Costa Rican authorities.
Rio San Juan at Risk?
In Nicaragua, there is serious concern that the Crucitas project – no matter how carefully it's designed, built and managed – will contaminate the San Juan River in one form or another.
According to a recent water-quality test conducted by the Managua-based HumboldtCenter, the Río San Juan is a relatively clean body of water, with contamination levels below international standards for domestic use.
Angelica Alfaro, the HumboldtCenter's industrial monitor and head of the waterquality testing, said the river has very low traces of heavy metal pollutants, and has basically the same level of contaminants it did in 1993, when the last test was conducted. Alfaro said the mining project is a contamination threat even if no chemicals are leaked. Just by cutting down trees and moving earth that close to the river, there is bound to be an increase in sedimentation, which will make the water more brackish, posing a threat to fish populations and making it impossible to use for bathing or washing clothes, she said.
The mining company, however, claims it won't produce any more sedimentation than the agricultural activity on the river's banks. And the risk of a chemical leak is almost nil, the company assures.
"The possibility of water contamination doesn't exist," promises the company's "Informative Bulletin" from May of 2009. "The design of the project considers all the prevention measures for the protection of the rivers and underground waters."
In person, company officials are slightly more cautious about their 100 percent guarantee, but maintain that "all aspects were considered when the project was designed." Soto explains that all the cyanide will be contained in five steel tanks that will be placed inside a concrete pool build to withstand an 8-magnitude earthquake as well as hurricane conditions – both of which are unlikely in the zone, he says.
He said the whole operation will be a selfcontained, closed system that will not pollute and use only as much water as a "500-room hotel."
Nicaraguan lawmakers' opposition to the Crucitas project is based on "erroneous information," Soto said.
Cross-Border Alliance
Even before the mining project starts, it has already had a curious and unexpected side effect among the communities living along the Río San Juan.
Groups of Nicaraguan youths, who have have long viewed their Tico counterparts suspiciously, have started to break down cultural barriers of mistrust and unite in opposition to the mining project.
Enmanuel Sandoval, coordinator of the Río San Juan Youth Council, said some Nicaraguan youths from the Department of Río San Juan have allied with Costa Rican youths to coordinate protests against the mine and conduct informative chats and local media appearances to educate others about the environmental risks.
In total, he said, there are some 10 groups and 1,000 youths working together on the issue.
"The issue of Las Crucitas has allowed us to develop this relationship and to get to know one another," Sandoval said. "Nature doesn't have any border, so we have to work together to protect it."
Still, Sandoval laments, their joint efforts against the mine have been a David versus Goliath struggle.
"We have a love for nature and we are afraid that our river will be contaminated, but we don't have any money," he said. "We feel we are losing this battle."
You may be interested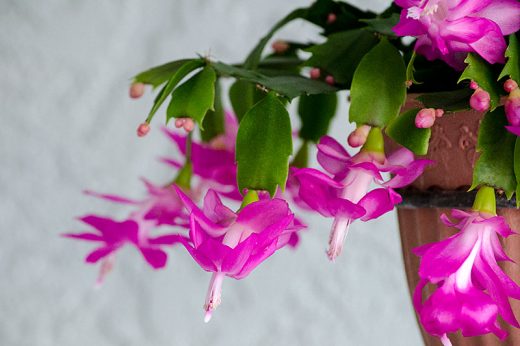 Environment and Wildlife
411 views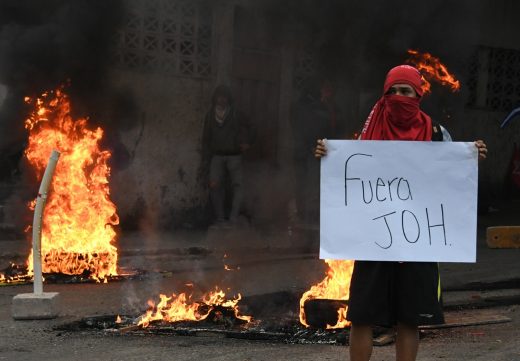 Central America
1274 views
Central America
1274 views
Honduran opposition protesters take to the streets
Noe Leiva / AFP
-
December 15, 2017
Supporters of the leftist opposition in Honduras blocked streets in various cities around that country on Friday, despite political repression,…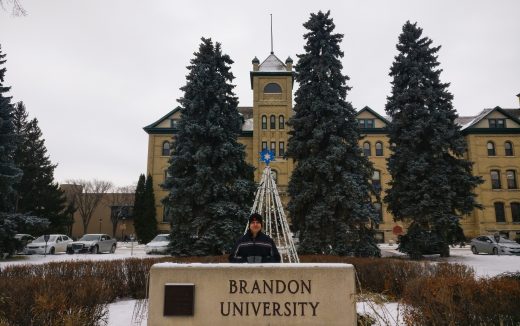 Please Send Coffee!
2261 views