Manuel Antonio/ Quepos Tidings
<!– /* Font Definitions */ @font-face {font-family:"Cambria Math"; panose-1:2 4 5 3 5 4 6 3 2 4; mso-font-charset:0; mso-generic-font-family:roman; mso-font-pitch:variable; mso-font-signature:-1610611985 1107304683 0 0 159 0;}@font-face {font-family:Calibri; panose-1:2 15 5 2 2 2 4 3 2 4; mso-font-charset:0; mso-generic-font-family:swiss; mso-font-pitch:variable; mso-font-signature:-1610611985 1073750139 0 0 159 0;}@font-face {font-family:Minion-Regular; panose-1:0 0 0 0 0 0 0 0 0 0; mso-font-charset:0; mso-generic-font-family:roman; mso-font-format:other; mso-font-pitch:auto; mso-font-signature:3 0 0 0 1 0;}@font-face {font-family:Minion-Bold; panose-1:0 0 0 0 0 0 0 0 0 0; mso-font-charset:0; mso-generic-font-family:roman; mso-font-format:other; mso-font-pitch:auto; mso-font-signature:3 0 0 0 1 0;}@font-face {font-family:Futura-CondensedBold; panose-1:0 0 0 0 0 0 0 0 0 0; mso-font-charset:0; mso-generic-font-family:swiss; mso-font-format:other; mso-font-pitch:auto; mso-font-signature:3 0 0 0 1 0;} /* Style Definitions */ p.MsoNormal, li.MsoNormal, div.MsoNormal {mso-style-unhide:no; mso-style-qformat:yes; mso-style-parent:""; margin-top:0in; margin-right:0in; margin-bottom:10.0pt; margin-left:0in; line-height:115%; mso-pagination:widow-orphan; font-size:11.0pt; font-family:"Calibri","sans-serif"; mso-ascii-font-family:Calibri; mso-ascii-theme-font:minor-latin; mso-fareast-font-family:Calibri; mso-fareast-theme-font:minor-latin; mso-hansi-font-family:Calibri; mso-hansi-theme-font:minor-latin; mso-bidi-font-family:"Times New Roman"; mso-bidi-theme-font:minor-bidi;}.MsoChpDefault {mso-style-type:export-only; mso-default-props:yes; mso-ascii-font-family:Calibri; mso-ascii-theme-font:minor-latin; mso-fareast-font-family:Calibri; mso-fareast-theme-font:minor-latin; mso-hansi-font-family:Calibri; mso-hansi-theme-font:minor-latin; mso-bidi-font-family:"Times New Roman"; mso-bidi-theme-font:minor-bidi;}.MsoPapDefault {mso-style-type:export-only; margin-bottom:10.0pt; line-height:115%;}@page Section1 {size:8.5in 11.0in; margin:1.0in 1.0in 1.0in 1.0in; mso-header-margin:.5in; mso-footer-margin:.5in; mso-paper-source:0;}div.Section1 {page:Section1;}–>


The Public Services Regulatory Authority (ARESEP)has a new phone line for complaints about electricity, water, gasoline, bus, gasor any other public service. The number is 8000-ARESEP (8000-273737), and you cancall every day, including weekends, from 8 a.m. to 6 p.m. This is great newsfor those of us who are frustrated with some of the systems here.
The inshore fishing has been great lately.Area resident Davis Henley recently caught a 38-pound snook in the Isla Damas estuary on ahomemade handline after a good 35-minute fight. He said his catch made greatceviche for his staff at Hotel Byblos.
–JenniferRice
monoazul@racsa.co.cr
& Anita Myketuk
buennota@racsa.co.cr
You may be interested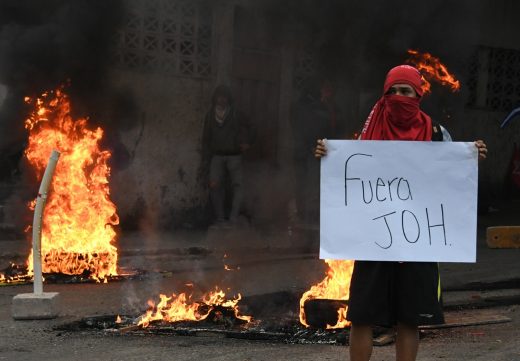 Central America
1132 views
Central America
1132 views
Honduran opposition protesters take to the streets
Noe Leiva / AFP
-
December 15, 2017
Supporters of the leftist opposition in Honduras blocked streets in various cities around that country on Friday, despite political repression,…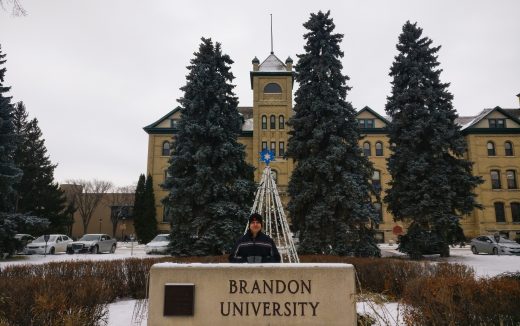 Please Send Coffee!
2154 views