San Juan Becoming A Hot Port of Call
SAN JUAN DEL SUR – As San Juaneños celebrate the completion of their new road, which serves as an asphalt carpet welcoming tourists into town, over the past several years more and more foreign visitors have been arriving in town through the more traditional entryway: by sea.

During the 2007-'08 cruise-ship season, 59 cruise ships dropped anchor off of San Juan Bay, and more than 22,300 tourists made day excursions onshore. That was a dramatic increase from the previous season, during which 37 cruise ships visited, and less than 6,000 tourists actually got off the boat to set foot on Nicaraguan soil.
This year's cruise season, which ends in May, will have attracted a total of 68 cruise ships to the town's horseshoe-shaped tourism port. And next year the goal is for 80-plus cruise ships.
According to port agent Denis Barrios, who meets all the cruise ship passengers when they arrive here, not only are more ships arriving each season, but a greater percentage of passengers are now getting off the boat to visit Nicaragua and inject money into the local economy. He said that during the post-electoral violence last year, which prompted the U.S. Embassy to issue a travel advisory, less than 40 percent of tourists who arrived on the cruise ships actually got off the boat to see the country. Since then that number has climbed to 60-80 percent.
Yet some people in San Juan del Sur say the cruise ships represent little more than a curiosity, because the real tourist money is going elsewhere.
Tourists aboard the ships are sold onshore excursion packages to go visit Rivas, Granada and the Masaya market. So most of the passengers who get off the boat in San Juan are only in town long enough to shuffle onto an awaiting bus and zip off to other destinations.
While tourists are free to explore the beach town on their own, some San Juaneños claim that passengers are actually being discouraged from visiting their town because the information they are being given aboard the ship is outdated and incorrect.
Rosa Silva, the acting president of the San Juan chapter of the Nicaraguan Tourism Chamber (CANATUR) says tourists on the cruise ships are being given "misinformation," such as outdated statements that there are no ATMs in town and warnings to be careful with the local eateries.
She said local business owner are looking at strategies on how to update the information about their town and get it into the hands of passengers aboard the ships.
Rene Granja, owner of the landmark beach restaurant El Timón, says the greatest benefit his business sees from the cruise ships is from the crew getting off and eating at his restaurant, or from an influx of customers from Managua who come to eat lunch and look at the enormous ships anchored two kilometers off shore.
"For us, the cruise ships are more of an attraction for people from Managua who have never seen such a monster," Granja said. In general terms, local business owners claim that British and European tourists tend to be more adventurous about exploring San Juan del Sur on their own, while U.S. tourists often opt for the bus excursions to Masaya and Granada.
Everyone agrees that San Juan del Sur has to do more to promote itself.
"San Juan is becoming a port destination for people to visit the rest of Nicaragua; it's not being viewed as a place that is worthy of visiting in itself," said Ninoska García, a marketing director for several local businesses.
"We need to do more to promote our own town as a tourism destination," she stressed.
Promoting Culture
Those who are promoting Nicaraguan culture have found a captive audience on the cruise ships.
Local dance troupe "Asi es mi tierra," comprised of students of San Juan del Sur's Jean Brugger Foundation, are doing their part to promote local culture by performing weekly aboard the Windstar cruise ship that visits port each Monday. The dance troupe, made up of 18 youths ages 13-20, has become a highlight of the Windstar's port of call in San JuanBay, according to troupe organizer Ismael Cantillano.
"The tourists all comment on how much they enjoy it. It has been a new experience for the students and for Windstar. It's been a great success," Cantillano said.
Similar promotion has worked in the case of Big Corn Island, where the Coe family, owners of the friendly Arenas Beach Hotel, were able to bring a small cruise ship to the island for the first time ever in 2008, thanks to their tireless promotion of the island as an emerging tourist destination.
The 450-passenger cruise ship, which dropped anchor in the crystalline bay in front of their hotel last March, was greeted on the beach with a seafood buffet, national drinks and a cultural act. Many of the tourists then got on waiting busses and toured the island for the afternoon.
"The idea is to promote what we have," said hotel manager Alex Coe, adding that he is focused on promoting safety, security and cleanliness – because after that, the island sells itself. "The idea is to put Corn Island on the map."
The Coes are already in discussions to bring more cruise ships to the island next year. They say the idea of the cruise ships is to introduce the island to as many people as possible, so that the next time they go on vacation "maybe they will come back to Corn Island on their own."
In San Juan, too, industry insiders say the passengers who come ashore always return to the ship with a very positive image of the town and the country – planting the seeds for future tourism growth, and also a challenge to improve the offering here.
"There are always passengers who tell me they are going to come back to Nicaraguan on their next vacation," said port agent Barrios. "But tourism is delicate, so we have to learn how to better attend to the clients."
You may be interested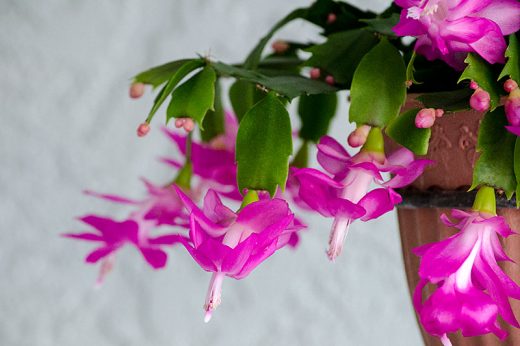 Environment and Wildlife
785 views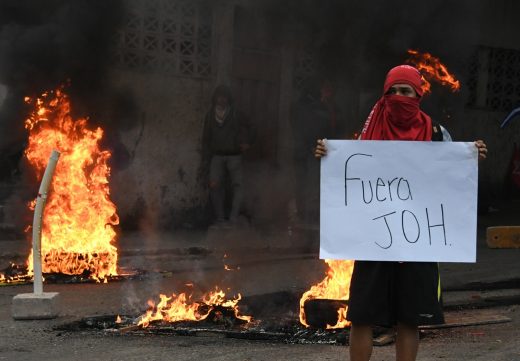 Central America
1589 views
Central America
1589 views
Honduran opposition protesters take to the streets
Noe Leiva / AFP
-
December 15, 2017
Supporters of the leftist opposition in Honduras blocked streets in various cities around that country on Friday, despite political repression,…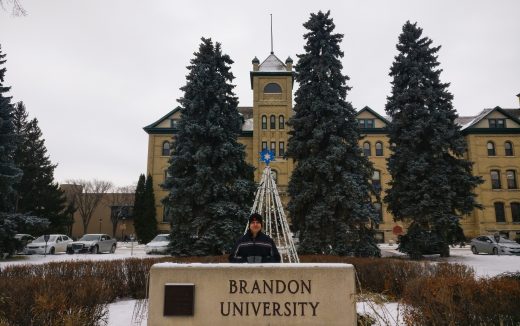 Please Send Coffee!
2413 views