Pastora: Torbiornsson Was Sandinista Informant
MANAGUA – Twenty-five years after a terrorist's bomb ripped through a press conference at the "La Penca" jungle headquarters of anti-Sandinista guerrilla leader Edén Pastora, killing seven people – including Tico Times journalist Linda Frazier – and seriously injuring many others, accusations are once again flying, further clouding an already murky mystery.

Swedish documentary filmmaker Peter Torbiornsson, a survivor of the La Penca bombing, returned to Nicaragua last month to start shooting an investigative documentary on the May 30, 1984 terrorist attack.
Torbiornsson, who claims he was an "unwitting" accomplice to the plot, considers himself the "key witness" in the unsolved mystery.
He went to Nicaraguan National Police Jan. 22 to accuse three top former Sandinista leaders of masterminding the plot (NT, Jan. 30). Those named – Cuban Col. Renán Montero, ex-chief of Sandinista intelligence; Comandante Tomás Borge, ex-Minister of the Interior; and Lenín Cerna, ex-chief of state security – have not responded to the charges. National Police confirm the complaint was filed, but haven't yet announced whether they will open an investigation.
Torbiornsson told The Nica Times this week in an e-mail from Guatemala that he has since gathered "irrefutable evidence" that will be presented "exclusive for the film" he is shooting, due to air in October on Swedish TV.
Pastora, however, told The Nica Times this week that the Swedish filmmaker should be careful whom he fingers.
"He is more involved than many other people who were involved," says Pastora, who escaped the bombing with relatively minor leg wounds.
The larger-than-life rebel leader, known as "Comandante Cero," led a Sandinista commando unit that took Managua's legislative NationalPalace hostage in 1978, sparking the popular insurgency that led to the downfall of dictator Anastasio Somoza a year later.
Pastora later turned on the revolutionary government and led a southern-front counterrevolutionary force aimed at "rescuing the revolution" – a phase he now calls "part of his Sandinista struggle." At the time, he was viewed as a "traitor" by the revolutionary government.
More recently, Pastora has rejoined the ruling Sandinista Front, and last year was put in charge of a $1.2 million government project to dredge the San Juan River, the Nicaraguan river that forms the southern border with Costa Rica.
Foolish Involvement
Torbiornsson, a self-described Sandinista sympathizer in the 1980s, told The Nica Times in an interview last month that he got foolishly involved with a Sandinista spy ring in the '80s and was "totally used" in their alleged assassination plot against Pastora.
He admitted that the Sandinistas' international spy boss, Cuban Col. Renán Montero, had introduced him to the bomber several weeks before the attempt on Pastora's life. He said the man was presented to him as Danish cameraman Per Anker Hansen, whom he befriended and later brought to the press conference at La Penca. Torbiornsson said he knew at the time that the phony journalist was a Sandinista spy, but never imagined he was an assassin carrying a bomb inside his aluminum camera case (NT, Jan. 30).
The assassin, who pretended to be among the injured but was unharmed, disappeared shortly after detonating the bomb by remote control. It wasn't until a decade later that he was identified as Vital Roberto Gaguine, a leftist Argentine guerrilla who allegedly died in 1989 in an attack on a military barracks in Argentina.
Pastora claims Gaguine was a double agent also working for the CIA. He claims Gaguine had links to former CIA-propped Panamanian strongman Gen. Manuel Noriega, and was feeding the U.S. intelligence information about the Sandinista government.
'Fully Involved'
After the bombing, Torbiornsson faded into obscurity for two decades, before finally going public with his story in 2008. Now, as his final documentary project before retiring, Torbiornsson claims he is trying to fully unravel one of Central America's greatest unsolved mysteries – one in which he says he was naively involved.
Pastora, however, says Torbiornsson's role is not as innocent as he makes it sound. He says the filmmaker knew "perfectly" well what he was doing at the time.
"He was always involved in (Sandinista) state security. He is another failed Marxist- Leninist," Pastora said. "He was fully involved."
The former rebel leader recalls that "one or two weeks" before the La Penca bombing, Torbiornsson spent 15 days with him on the San Juan River, posing as a journalist but really gathering intelligence for the Sandinistas.
"Peter was with me for 15 days going up and down the river, studying my habits" and "movements," Pastora says. Based on that intelligence, he says, the Sandinistas developed their assassination plot and employed Gaguine to carry it out.
Pastora says he "didn't imagine at the time" that Torbiornsson was a Sandinista spy. But after the Swede returned to Managua, Pastora said he received a letter from a "Honduran contact" warning him that Torbiornsson had also been gathering intelligence for the Sandinistas in Honduras, "disguised as a freelancer."
Pastora's former right-hand man, Carol Prado, told The Nica Times this week that Pastora's informant in Honduras at the time was Víctor Meza, who is currently the Honduran Minister of the Interior. Prado claims Pastora has a "bad memory" that can at times be clouded by emotion.
The Nica Times this week asked Meza by phone whether he remembers informing Pastora about Torbiornsson back in 1984, but the Honduran minister replied, "I have no information and can't help you."
Torbiornsson, for his part, confirms Pastora's story that he spent time with the rebel leader on the San Juan River prior to the La Penca bombing, but insists he was there only as a journalist.
"Pastora and his troops were very cinematographic, and yes I spent time there, in order to capture an almost mad reality – speedboats and all," Torbiornsson told The Nica Times in an e-mail from Guatemala. "I was a filmmaker with leftist sympathies, nothing more. The films are there to prove it."
But Pastora claims it was Torbiornsson's films that provided the intelligence the Sandinistas needed to hatch their assassination plot. And once they did, he says, they again tapped Torbiornsson to deliver the killer to Pastora's doorstep.
Sarcastic Greeting
When Torbiornsson showed up at the ill-fated press conference on May 30, 1984, Pastora says, he already knew that the Swede was working for the Sandinistas. "I greeted him sarcastically," the former rebel leader remembers. What he didn't realize was that Torbiornsson had brought deadly company.
It wasn't until "days or weeks" after the bombing, Pastora says, that he made the connection between Torbiornsson and the mysterious terrorist.
Pastora says he can't be certain that Torbiornsson knew Gaguine was there to kill him, but wonders why the filmmaker was "out of range of the bomb blast."
Torbiornsson suffered minor wounds to his wrist and ankle. He did not answer requests for comment on Pastora's allegation.
"(Torbiornsson) knew he hadn't brought the Archangel Saint Michael," Pastora said. "I am absolutely certain of that."
Confidence Man
Pastora claims that Torbiornsson's role in gathering intelligence and then delivering the bomber proves the Swede was not just some innocent European who got swept up in the events of the day.
"He was a man of confidence," Pastora insists. "To bring 'Hansen' he had to have been a man of extreme confidence."
"I am well aware of the laws of conspiracy, and Torbiornsson can't trick me," he adds, referring to the Swede's role in the plot.
Torbiornsson admits that he was closer than most to the Sandinista inner circle. He told The Nica Times last month that he held a private meeting in 1990 with President Daniel Ortega and Cerna, and the two allegedly confessed to him that La Penca had been a Sandinista operation.
Torbiornsson described Ortega as someone who was "very open with me" – a description not echoed by many journalists.
Unclear Motives
Pastora has long maintained that the attempt against his life at La Penca was an unlikely confluence of interests between the CIA and the Sandinistas. As the rebellious leader of the southern front Democratic Revolutionary Alliance (ARDE), Pastora said he was "a stone in the shoe of the Sandinistas and the CIA."
In the days immediately following the attack, Pastora thought it had been strictly a CIA plot, according to his former confidant Prado.
Prado, who now lives in Costa Rica, told The Nica Times this week in a phone interview that the CIA had been heavily pressuring Pastora to join with the northern-front Contras, and had been providing him with large sums of cash as an incentive.
The last cash payment from the CIA had come around May 2, 1984 – 28 days before La Penca – for the sum of $625,000, according to Prado. Despite taking the cash, Pastora refused to join with the Contras.
"He thought (the bombing) was revenge for not uniting with the CIA," Prado said of Pastora's initial theory while convalescing from the bomb attempt in Venezuela. "He thought it was the CIA at that moment."
In 2004, however, Pastora had already developed his "cross of interests" theory. He told The Tico Times that "The Frente supplied the manpower, and the CIA supplied the technology"(TT, May 28, 2004).
Pastora also believes Gaguine was a "double agent" working for both the Sandinistas and the CIA. But when asked whom he blames for La Penca, he names "First, the Sandinista directorate, second, Renán Montero and third, Peter Torbiornsson."
He dismisses Torbiornsson's claim that Cerna was involved. Pastora also doesn't believe that the Sandinistas, with whom he has recently reconciled, ordered the hit to take place at the press conference.
The former rebel leader says Gaguine had been trying to get an interview with him for weeks beforehand, but hadn't been able to find him. Torbiornsson, too, told The Tico Times shortly after the bombing that he and the bomber had gone out on a mission several weeks earlier to look for Pastora along the river, without any luck (TT, June 8, 1984).
"(Gaguine) had been looking for me, to kill only me. But he couldn't hunt me, so in an act of desperation, the only opportunity he had was at the press conference – that was not part of the plan given by the (Sandinista) national directorate," Pastora says.
He blames Torbiornsson for bringing Gaguine to the press conference.
"I forgive everyone, but I don't absolve Torbiornsson," he says.
The 72-year-old former guerrilla leader says of the 67-year-old filmmaker, "Now that he is getting closer to the grave, he is repentant."
"He is having an identity crisis," Pastora adds. "And in the world there is an economic crisis. There are various crises that have led him to this role."
Used Again?
Pastora also believes Torbiornsson, who claims he served as a "useful fool" for the Sandinistas in the 1980s, is being played again. The fact that the filmmaker has come forward now, with the Sandinistas back in power, is not coincidental, Pastora says.
"This is the work of the anti-Sandinistas," he says, without elaborating. "Like the Sandinistas used him the in '80s, he's being used again."
Torbiornsson insists the timing is a "coincidence," but admits it's "more interesting" with Ortega as president again.
Torbiornsson did not answer Nica Times questions about who is bankrolling his project, or what his budget is.
Sleeping Dogs
For Pastora, who has lived an extraordinary life as a rebel leader, La Penca was not as life-changing as it was for the other survivors. In war, Pastora says casually, "it's kill or be killed."
While many of the victims have become obsessed with solving the mystery of La Penca, Pastora seems content to bury it. Asked if he has ever discussed the subject with Ortega, Pastora says, "I've talked about this with no one."
"Why?" he adds, "Because these are conversations that are arid, sterile, and it's not worth opening wounds that are scarring."
Similarly, Pastora's advice to Torbiornsson is to let sleeping dogs lie. "I think that he is brewing a storm in a glass of water," Pastora says, "and he is the only one who can drown."
You may be interested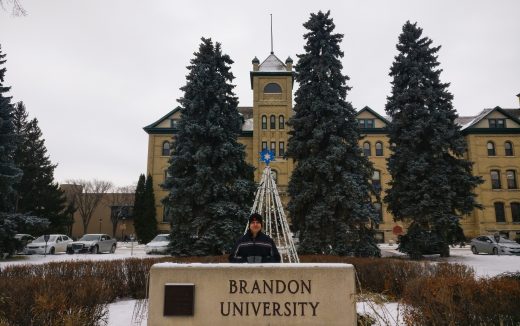 Please Send Coffee!
1148 views