Dam Projects for Guanacaste Stir Controversy
Another water conflict could be brewing behind plans to create two large reservoirs in the northwestern province of Guanacaste, Costa Rica's driest region.

The projects, designed to provide water  for drinking and irrigation and to help preventfloods, were declared "of public interest and national convenience" in an executive decree issued by President Oscar Arias last July. The reservoirs could be a boon to coastal developers, who have seen construction permits withheld in some regions because of scarce water supply, and to farmers, who suffer through five or six months of low water every year.
"There are a lot of benefits," said Mauren Ballestero, a lawmaker for the president's National Liberation Party (PLN) who represents Guanacaste. Ballestero has been promoting two of the projects, one known as La Cueva and another called Rio Piedras, and actively seeking funding for feasibility studies.
However, the projects were already studied by the Japanese International Cooperation Agency (JICA) in 2001, which found them to be environmentally, socially and economically infeasible.
The University of Costa Rica's weekly Semanario Universidad uncovered the JICA report and the public interest decrees last month. Since then, opposition to the projects, particularly La Cueva, has been brewing.
The Arias administration is already neck deep in conflicts over water problems in Guanacaste and other public interest decrees it has issued for environmentally questionable projects.
At a cost of nearly $34 million, the La Cueva project would dam the Tempisque River below the confluence of the Ahogados and Tempisque rivers, creating a reservoir about 14 kilometers (8.6 miles) northwest of Liberia, the capital of Guanacaste.
With a dam 43 meters tall, the reservoir's surface would cover about 1,200 hectares (about 3,000 acres) and store up to 90 million cubic meters of water, according to a document from Ballestero's office.
The reservoir would flood some 380 hectares of protected forest within the Horizontes Experimental Forestry Station –a 7,500-hectare forest preserve that is a part of the Guanacaste Conservation Area and adjacent to the Santa RosaNational Park.
The presidential decree issued by Arias exempts the La Cueva project from environmental regulations that would have prohibited the flooding of protected forest. The decree also notes that flora used for scientific research – including orchids, bromeliads and wild bamboo – and fauna would have to be relocated before construction begins.
The JICA study found that the reservoir would also force the relocation of four kilometers of the
Inter-American Highway
, three kilometers of high-tension power lines, six cell phone towers and – as of 2001 – 30 homes.
Freddy Pacheco, a biologist with Universidad Nacional (UNA), has been an outspoken critic of the project, writing in an opinion piece for the daily Prensa Libre that Arias must have been fooled into declaring the project of public interest and national convenience.
"In no other way could one interpret what happened, as this is a project of gigantic dimensions, with an extremely high environmental impact and irreparable consequences for the natural resources of a national park and neighboring areas," Pacheco wrote.
Ballestero, however defended the project, telling The Tico Times that La Cueva would provide enough water to irrigate 7,000 hectares of crops, prevent the seasonal flooding of communities downstream from the dam – such as Filadelfia and Jocote – and produce one liter per second of drinking water for coastal communities in the canton of Carrillo.
Playa Hermosa, Playa Ocotal and Playas  del Coco – communities where water shortageshave left residents without water for several hours a day, lasting sometimes months at a time – would all stand to benefit, she said.
A separate project to bring water to the communities of Ocotal and Playas del Coco by building a pipeline to an inland community called Sardinal, and drawing from an aquifer there, was met with violent protests by Sardinal residents last year.
The pipeline, funded by private developers under government supervision, has since been suspended, called "illegal" by congressionally appointed Ombudswoman Lisbeth Quesdada and criticized for "important" legal violations by the Comptroller General's office (TT, Dec 19, 2008).
Ballestero said that the La Cueva project is "clearly a solution" for the water problems on that stretch of coast, but it would not solve the Sardinal conflict.
"This isn't for the short term. It is a longterm project," she said. "We are just now in the contracting phase."
Ballestero and other supporters within the government are currently seeking upward of $600,000 for the feasibility studies for the La Cueva project. The legislator dismissed the JICA study as "deficient."
"They didn't do the adequate studies. It was never accepted by the Costa Rican government," she said. "It didn't have the necessary technical rigor. They just consulted existing studies, second-hand information."
Ballestero added that the secondary effects, such as the flooding of the Horizontes station or the Inter-American Highway, are still hypothetical, and nothing is certain until the feasibility studies are carried out.
Bernal Soto, the head of National Groundwater, Irrigation and Drainage Service (SENARA), the government agency that would likely oversee part or all of the project, however told Semanario Universidad that his agency is not considering the La Cueva project at the moment, and instead is concentrating on the other proposed reservoir known as Rio Piedras.
Ballestero said she had not been personally informed about any hold-up for La Cueva, José Miguel Zeledon, director of the Water Department at the Environment, Energy and Telecommunications Ministry (MINAET), defended the project to the daily La Nación, saying the government was in the process of looking for funding for La Cueva.
Zeledón by press time did not return messages left at his office.
You may be interested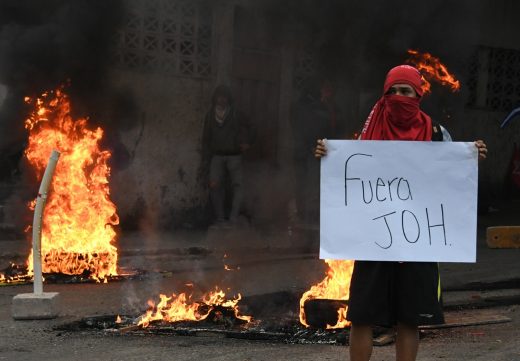 Central America
745 views
Honduran opposition protesters take to the streets
Noe Leiva / AFP
-
December 15, 2017
Supporters of the leftist opposition in Honduras blocked streets in various cities around that country on Friday, despite political repression,…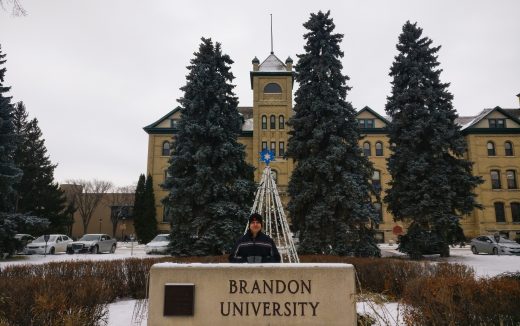 Please Send Coffee!
1830 views