MCC Suspension Extended 3 Months
MANAGUA – The U.S. government's decision this week to postpone until next year a definitive verdict on the future of Millennium Challenge Corporation (MCC) funding for Nicaragua is being interpreted as a minor victory for the country's lobbying efforts last week in Washington, D.C.

Though some political opposition leaders are calling the U.S. decision another example of growing "donor fatigue" with the Sandinista government of President Daniel Ortega, sources close to the Ortega administration told The Nica Times this week that the MCC's decision "was the best we could have hoped for, given the circumstances."
The MCC, the U.S. government's foreign aid development program, decided Nov. 25 to suspend the remaining $64 million of its $175 development grant compact for Nicaragua, originally awarded in 2006. The United States' decision to freeze all new aid was based on a "deep concern and disappointment" over the Nov. 9 municipal elections, which were riddled with allegations of vote fraud allegedly orchestrated by the ruling Sandinista Front.
"We had hoped, for the sake of the Nicaraguan people, that the government would continue the country's trend toward peaceful, democratic and credible elections," MCC head Ambassador John Danilovich said upon deciding to freeze funding last month."
I am afraid recent evidence shows that this is not the case."The U.S. position on the matter has not changed since then. But lobbying efforts by both Nicaraguan government officials and private sector leaders have persuaded the MCC to give Nicaragua a bit more time.
Though the U.S. company's board of directors decided Dec. 11 to uphold the aid freeze for another three months, it will revisit the issue again next March, after the next U.S. administration takes office.
The MCC board of directors determined this week that "The political conditions leading up to, during and following recent elections in Nicaragua were not consistent with MCC requirements that include a commitment to policies that promote political freedom and respect for civil liberties and the rule of law," according to a press statement.
"The board determined that recent actions by the Nicaraguan government were inconsistent with MCC's core principles and, therefore, had to take this difficult decision," said Ambassador Danilovich after the Dec. 11 meeting."
Nicaragua's compact with MCC benefits hundreds of thousands of poor Nicaraguans by providing better roads, property titles, and agricultural business support," Danilovich added. "
For the sake of the poor of the country, we sincerely hope that the Nicaraguan government recommits to the principles of democracy and the rule of law so that MCC can reestablish what has been an effective partnership."
CAFTA at Risk, Too?
Complicating Nicaragua's strained relations with the United States is a letter sent this week by four U.S. lawmakers to Secretary of State Condoleezza Rice requesting that the U.S. government "take the necessary actions to suspend Nicaragua's trade benefits under the Central American Free Trade Agreement (CAFTA) with the United States until the Nicaraguan government conducts free, fair and internationally supervised municipal elections."
The letter, dated Dec. 8, was signed by Reps. Frank Wolf (RVirginia), Lincoln DiazBalart (RFlorida), Mario DiazBalart (RFlorida) and Ileana RosLehtinen (RFlorida).
Though analysts in Nicaragua are not overly alarmed by the call to remove Nicaragua from CAFTA – a process that would require a complicated and unlikely legal procedure – there is concern that the call for action against Nicaragua could gain momentum in Washington if things don't change here quickly.
"I believe that there is a growing frustration with the steps backwards that Nicaragua is taking on the governance front," said Nicaraguan opposition lawmaker Francisco Aguirre, president of the National Assembly's Economic and Budget Commission. "This could snowball into something more serious over time if Daniel Ortega doesn't change course and start respecting the democratic progress that Nicaragua has painstakingly made since 1990."
Not Just a 'U.S. Thing'
Aguirre added, "The donor fatigue and frustration with Nicaragua's governance problems is not just a U.S. thing. In fact, the European donors are out in front of this issue and have been for some time."
Aguirre noted that the European Union has only disbursed 10 percent of the $115 million it pledged in support this year, with just days left before the year ends.
That liquidity problem, coupled with the National Assembly's inability to pass the emergency reforms to this year's budget or approve the 2009 budget, has created a precarious financial situation for the government, despite other macroeconomic indicators that remain stable.
Lobbying Pays Off
Despite the worrisome domestic and international scenario, the Nicaraguan government's ability to avert disaster this week  by avoiding a definitive cut in MCC aid is being called a victory of sorts.
Ortega's initial comments last month that Nicaragua "feels a bit freer" by being released of the "conditional aid" of the MCC, have since softened. The president this week admitted that he had sent Foreign Minister Samuel Santos to Washington to lobby on behalf of the Nicaraguan government.
Santos met with the MCC's Danilovich, Assistant Secretary of State for Western Hemisphere Affairs Thomas Shannon and several other highranking U.S. government officials.
"We are doing everything possible so that these (MCC) programs are not frozen or suspended," Ortega said during a speech this week.
César Zamora, president of the NicaraguanAmerican Chamber of Commerce (AMCHAM), also traveled to Washington last week to lobby on behalf of his country. Zamora credits the Sandinista government's outreach effort for helping to "buy Nicaragua some more time" after the decision had reportedly already been made to cancel the entire MCC program here.
Had the Nicaraguan government not "shown its face" in Washington to lobby its case, Zamora claims, the MCC would have been canceled on Dec. 11 – a move, he said, that would have been disastrous for the economy, especially in the northern departments of León and Chinandega, the beneficiaries of the MCC aid.
In that sense, Zamora said, the U.S. decision to reconsider the issue at a later date represents a victory for Nicaragua.
"It gave us some room to breathe, but now the politicians have the job of resolving this issue," Zamora told The Nica Times this week.
Zamora said there's a real commitment in Washington to Nicaragua's transition to democracy and to helping its economic development, but there's also a real concern over the allegations of massive fraud in the Nov. 9 elections – an event, he said, that entirely changed the tone of U.S.Nicaraguan relations.
Zamora said that during his time in Washington, he heard Democrats, Republicans and government officials all speak in one voice in saying that Nicaragua needs to resolve its election problem and do so in a democratic and peaceful way.
He said there is also a lot of concern right now in the U.S. government over news that Nicaraguan Ambassador to Washington Arturo Cruz is resigning his post as of March.
Though there is still no official word from the Sandinista administration on Cruz's resignation, Zamora said it is already public knowledge in Washington, where Cruz has earned widespread respect among U.S. officials over the past two years.
"There is lots of respect in Washington for Arturo Cruz, who always delivered," Zamora said. "U.S. officials are worried about who will replace him at this important moment in relations, and what will come next."
Caribbean Elections
All eyes will again be on Nicaragua next month when the seven remaining municipalities in the North Atlantic Autonomous Region (RAAN) vote for their municipal government leaders in a series of small town elections that could be transcendental to the future of U.S.Nicaraguan relations.
The municipal elections in the RAAN were not held Nov. 9 along with the rest of the country, allegedly because of the damage caused by Hurricane Felix in September 2007.
Instead, the poll will be held next January. With the United States anxiously waiting for Nicaragua to show its first sign of taking steps toward resolving its international political problems, the country cannot afford any more electoral scandals or allegations of vote fraud in the upcoming Caribbean elections, Zamora warns.
If the Caribbean elections turn out the same way as the Pacific coast elections last month, Nicaragua could run out of last chances.
You may be interested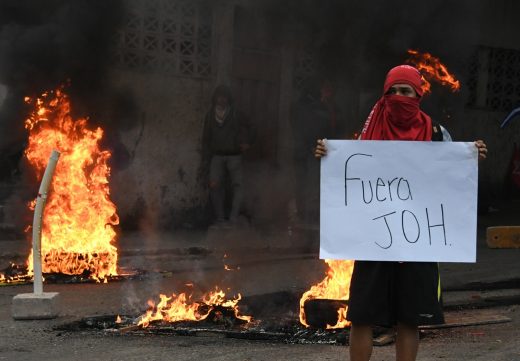 Central America
935 views
Honduran opposition protesters take to the streets
Noe Leiva / AFP
-
December 15, 2017
Supporters of the leftist opposition in Honduras blocked streets in various cities around that country on Friday, despite political repression,…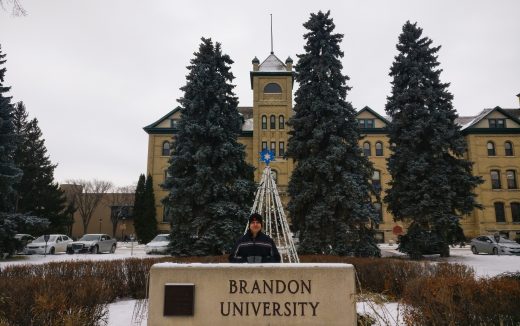 Please Send Coffee!
1999 views