Aguinaldo Gets Boost From Supreme Court
This month, workers in Costa Rica will receive an additional amount of money with their end-of-the-year bonus known as the aguinaldo.

The time-honored holiday tradition, where employers are required by law to grant their employees a bonus equal to one month's pay during the first three weeks of December, has now been changed.
The Constitutional Chamber of the Supreme Court (Sala IV) ruled last week that an employer must base the aguinaldo not just on the base salary but on any commissions, bonuses and overtime hours the employee worked during the previous year.
Furthermore, the court affirmed the aguinaldo and a worker's salary are independently guaranteed to the employee by law.
This ruling came as a result of a lawsuit filed in September 2004 by a former private sector manager named Villalobos.
Villalobos claimed his commission and owed vacation time, among other costs, were not compensated.
Sala IV ruled "it is not correct" to divide only the base salary for one year into 13 monthly payments, saying employers must include the aguinaldo into that calculation.
The court also ruled that the terms to which an employee is hired should be clear at the time of hiring and that the aguinaldo should not be included as part of the base salary.
Villalobos claimed that during the time he worked the company his salary was supposedly composed of his base salary, commissions and bonuses, factors that increased his total salary 20 percent higher than the base salary.
Villalobos' former company claimed it offered definite labor conditions that were objective and previously defined, which according to the company, were accepted by the plaintiff from the beginning.
Late last week, the Ministry of Finance reported it would award ¢85 billion ($162 million) in aguinaldos to more than 172,000 workers in the public sector.
Those workers are comprised of government employees, pension holders, ministries staff members, legislative assembly employees and members of the judicial branch, among others.
The National Treasury will make the payments on Dec. 8 through an automatic deposit into these employees' accounts. The more than ¢85 billion represents about 18 percent of the total amount that was awarded last year in year-end bonuses.
This amount will cover about 58,000 pensioners and about 114,000 employees from different public institutions.
The private sector is expected to pay about ¢426 billion ($811 million) in aguinaldos, said William Segura, spokesman for the Union of Private-Sector Chambers and Associations.
Economists are urging consumers to think twice before just spending the windfall.
Ana Toyama, an economist with the financial advising firm Aldesa, said that during these "difficult times" people should try to reduce their expenses and focus on paying off their debts.
"During these difficult financial times, people should think about paying their credit cards," said Toyama. "If they have some money left over, it would be wise to put it into savings."
She added, "Interest rates have increased which would most likely put pressure on families who are already on tight budgets."
vgarnica@ticotimes.net
You may be interested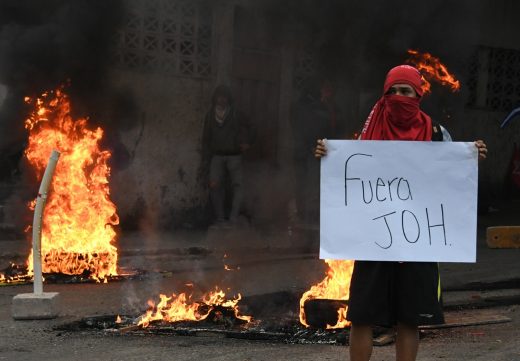 Central America
935 views
Honduran opposition protesters take to the streets
Noe Leiva / AFP
-
December 15, 2017
Supporters of the leftist opposition in Honduras blocked streets in various cities around that country on Friday, despite political repression,…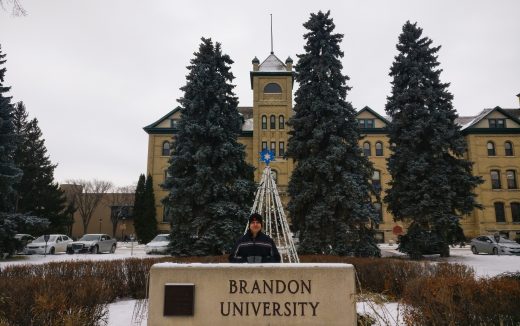 Please Send Coffee!
1999 views