Venezuelan Funds Excluded Again From Budget
Based on the optimistic prediction that Nicaragua's economy will grow by 4.5 percent next year and remain within single-digit inflation, the administration of President Daniel Ortega presented the National Assembly last week with its $1.7 billion 2009 budget proposal, which represents a 15.6 percent increase from this year's budget.

The budget proposal was presented Oct. 21 by Finance Minister Alberto Guevara, who said that the government's plan would "prioritize social spending" and was in line with the National Plan for Human Development and the government's macroeconomic goals.
With foreign donors expected to provide some $501 million next year, Guevara said that the '09 budget proposal is "responsible" and would lower the amount of deficit spending from 2008.
The minister said that 62 percent of the budget spending is programmed for "social spending," which he identified as education, health, transportation, infrastructure, subsidies, energy projects, municipal transfers, poverty relief programs and forestry ministry, among others. He also said that all state workers would receive raises of 7 to 12 percent, in accordance with economic growth and competitiveness.
Notably absent from the government's budget – for the third consecutive year – is the untold hundreds of millions in Venezuelan cooperation. Despite the insistence of the opposition Sandinista Renovation Movement (MRS) that Venezuelan aid be included in the budget, just like all other international donations, the administration continues to manage the Venezuelan funds separately with virtually no third-party oversight or accountability.
To date, Venezuelan has provided the Sandinista administration with anywhere from $205 million to $520 million, according to contradictory accounts from Ortega.
The government said the Venezuelan aid does not have to go through the National Assembly because it is not generating any public debt, although new questions were raised last week after an investigative report on weekly program "Esta Semana" showed that a multi-million government transfer of funds to the Nicaraguan Electrical Company (Enel) was used to payoff a state debt held by private Nicaraguan-Venezuelan company ALBA-Caruna.
"This is just the same as before; the government wants to illegally exclude Venezuelan funds from the budget so that Daniel Ortega can use the funds to continue to accumulate economic power for political favoritism and his dictatorial project," MRS lawmaker and economist Enrique Sáenz told The Nica Times.
Sáenz said that Venezuelan funding "could have been a blessing for a country like Nicaragua, but instead it has become a curse" due to the lack of transparency and political manipulation of the funds.
Liberal lawmaker Fabricio Cajina also demanded more transparency with Venezuelan funding, especially now during times of economic crisis.
"Three years and we still don't see anything (in the budget) about Venezuelan aid," Cajina said. "It's still being managed as Ortega's personal resources."
Economists are also raising questions about the government's projection of 4.5 percent economic growth, which many are calling "optimistic" or "unrealistic." Several analysts note that the government was wrong in its economic projection last year and looks to fall short of its 4 percent growth projection for 2008, too.
Therefore, economists say, it's not clear what information the government is using to project even more robust growth next year.
"The economy is slowing, so there's no argument for why it would grow more next year than this year," said economist Adolfo Acevedo, adding that the world financial crisis will most likely have a delayed effect on Nicaraguan exports, remittances and commodity prices, which are already starting to fall. "The government does not seem to perceive the magnitude of the impact on the Nicaraguan economy."
The government's budget proposal does, however, acknowledge the international financial crisis right in its introduction, and says that despite the global downturn, the Nicaraguan budget will "guarantee the sustainable financing for projects and proposals aimed at reducing poverty, while increasing investment in infrastructure to support productive areas and the potential for human development."
According to lawmaker Sáenz, the budget numbers are less impressive than the wording makes them sound.
"The increase for social spending is less than half a percentage point from last year's budget," the left-wing lawmaker noted. He said the budget is another example of Ortega's "double discourse."
Liberal legislator Francisco Aguirre, president of the National Assembly's budget commission, said the government's budget proposal "is once again in line with the socalled neoliberal budgets of 2006, 2007 and 2008. With its prudent budget deficit, and government expenditures that are actually down as a percentage of GDP, it is the kind of budget that the International Monetary Fund (IMF), the World Bank and the Inter-American Development Bank will love." Aguirre said that the issue of Venezuelan funds "will continue to be a major issue," but he doesn't think it will impede approval of the budget.
"Without the budget's approval, there will be no program with the IMF, and no program with the IMF means that Nicaragua will have to forgo hundreds of millions of dollars in development assistance," Aguirre told The Nica Times.
The 2009 budget is expected to be debated in greater detail after the Nov. 9 municipal elections, with the goal of getting it passed before National Assembly breaks for its yearend recess on Dec. 15.
2009 Budget Proposal
Selected Line Items
(in millions of U.S. Dollars)
Ministry of Health                                               $280.8
Ministry of Education                                         $278.1
Ministry of Transport and Infrastructure        $126.5
Supreme Court                                                      $69
Ministry of Agriculture                                       $61.7
Defense                                                                  $46.7
National Assembly                                               $21.8
Supreme Electoral Council                                   $18.1
Presidency                                                              $11.1
You may be interested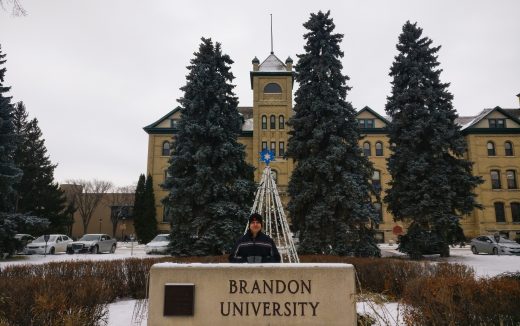 Please Send Coffee!
993 views