Granada Firefighters Prepared to Protect City
The squad leader is desperate. He races around the building, frantically trying to catch a glimpse of the two victims trapped inside, one of them probably unconscious. Quickly, he comes up with a plan and then barks orders over the radio to his troops.

Immediately, they begin setting up the fire hoses and putting themselves into position.
The advance squad moves in front of the entrance, yells the crucial command: "WATER MARCH!" and fire's No. 1 enemy starts spouting toward the building.
Then suddenly, a loud whistle and angry screams are heard. The German instructor, Juergen Hohn, is upset because the firefighters have actually used water in what was supposed to be a dry run.
All this took place during a recent training exercise for the volunteer fire department "Bomberos de la Villa," in the historical city of Granada. The City-Friendship Association Frankfurt-Granada, which is a social organization from Germany that has carried out various social projects in the city of Granada and the surrounding area, made this special project possible, with financing from the city council of Frankfurt.
Since 2002, shortly after the Granada fire department was founded, this non-governmental organization has been supporting them in many ways.
On the one hand there have been lots of material donations, ranging from basic medical equipment and important fire-extinguishing equipment, to an entire fire truck that was given by the German Fire Department in Frankfurt.
On the other hand, they have also organized several firefighter workshops for Granada's troops, given by instructor Juergen Hohn.
This year's seminar took place in April, and was divided into three parts: The first week was all about basic fire-suppression techniques and radio communication; the second week was vertical-rescue techniques; and the third week focused on water-rescue techniques.
Each of the three parts was concluded by an exam, in which the participants gave an account of what they had learned in the past days. The exam was oral and included physically testing their performance in special team exercises.
To finish it all off, on the last day a great public demonstration was organized in the Central Park of Granada, right in front of the cathedral.
During the exhibition, two "injured" people were saved from the balcony of the church and transported rapidly by the ambulance. Then they uncoiled their hoses next to the cathedral and started squirting away at the imaginary fire. Even the ladder wagon was used, allowing one daring fire fighter to squirt water from high atop the extended ladder.
Finally, there were two victims left on the top of the church to be saved with the jumping cushion.
When it was over, each participant was given a diploma to prove his newly acquired skills from the past three weeks.
Reading this account of the firefighters preparedness, one may think that Granada's squad is in good shape and does not have any serious problems. But if you visited our headquarters and took a look around and talked to us, the firefighters, reality would strike you hard.
We still need to improve things in many areas. Unfortunately, though, the Nicaraguan government does not support us in a constant manner. Also, the municipality has just started to give financial support, but it doesn't even come close to what we actually need.
On the other hand, our services are highly required because we don't only cover the city of Granada, but the whole surrounding area.
We can proudly state that we are the Nicaraguan fire department with the second highest number of operations in the whole country, topped only by the professional station in Managua. That distinction, however, requires us to maintain the capability to react to any possible emergency at any possible time.
Because of the great necessity and because the voluntary system isn't as developed here as it is in the United States or Germany, for example, we cannot avoid having to rely on employed firefighters to maintain a 24-7 operational availability.
Which leads us to even more financial problems: To have qualified firefighters and to keep them in the station is hard when they can only be offered a small monthly stipend.
Because we don't receive government help, we have no other option than to seek other sources of funding.
Until now, the greatest support has been in form of material donations through nongovernmental organizations and other firefighter institutions in the U.S., Germany and Spain.
In 2007, the Fire Department de la Villa requested financial help directly from the local community. Emergency funds were raised and a support group, the "Amigos de los Bomberos," made up mostly of both Nicaraguan and foreign business owners, was formed.
The stated purpose of the group is to change the system of fund-raising for the fire department's ever-increasing needs from emergency charitable donations to more sustainable, ongoing income based on an exchange of services and support between the firefighters and their community.
Another project of ours is directed at our payroll insecurities. We have come up with the idea of a scholarship system for our firefighters. To have adequate salaries and qualified personnel in our department, we hope to find donors who would be willing to pay a year's salary for one firefighter.
That would allow one employed firefighter to serve the whole community of Granada; and by doing so would not only be supporting an individual firefighter, but making the life of every civilian in the district of Granada a little safer.
We would highly appreciate every kind of support that helps us keep Granada safe and secure.
Philipp Schafer is a German volunteer for the City-Friendship Association Frankfurt-Granada. He lives in Granada.
HOW TO HELP
Amigos de los Bomberos Granada:
Lucy Bartlett
tel.: 5520286
cel.: 6492404
e-mail: labartlett@mindspring.com
Scholarship system:
Charly Steinmaier, Representative Manager of the
City-Friendship Frankfurt-Granada
tel.: 5522942 – 5524452
cel.: 8487793
e-mail: charly.steinmaier@ffm-granada.org
Fire Station:
Comandante Roberto Lanzas Pérez
emergency: 115
tel.: 5528014 – 5529291
You may be interested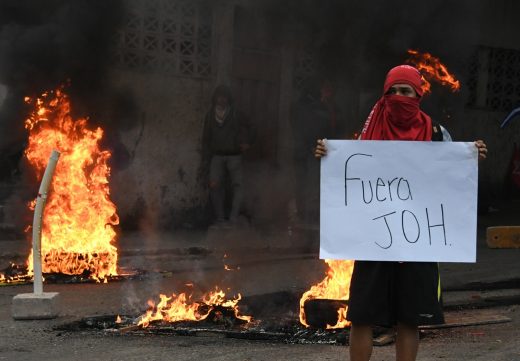 Central America
941 views
Honduran opposition protesters take to the streets
Noe Leiva / AFP
-
December 15, 2017
Supporters of the leftist opposition in Honduras blocked streets in various cities around that country on Friday, despite political repression,…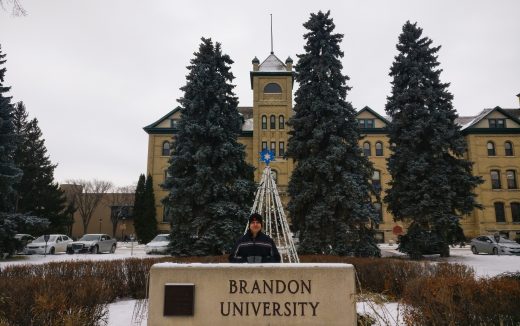 Please Send Coffee!
2003 views