Historic Monteverde Lodge Aims for High Country Chic
You know it's a great journey when a mishap such as a flat tire hardly registers a blip in the adventure.

A recent ascent of the bumpy road to Monteverde produced two flats but was well worth the trip. Indeed, judging by the rough ride, it seems that automobile fractures are par for the course in the journey to north-central Costa Rica's cloud-forest crown jewel.
A smooth recovery, however, is sure to come with a transition from white-knuckle navigating to feet-up relaxing at the Hotel de Montaña Monteverde, the area's longest-standing lodge.
A Monteverde weekend doesn't require a hotel with major thrills – those are already built into the mountains, from the lush, natural tree canopy to tour company SkyTrek's 60 kph ziplines and Selvatura's exhilarating "Tarzan swings."
Coming down from the adrenaline rush and clean-air high, what a visitor does need is a comfortable bed, perhaps a hot bath and, preferably, a private room with an exquisite view. On these counts, Hotel de Montaña scores high marks.
Amid the ever-rising popularity of this cloud-forest hot spot, the old inn is pushing for better grades on newer fronts, with a bit of a face-lift.
The hotel opened 30 years ago with just 12 rooms, but the space grew small and old, says hotel manager Ulises Rodríguez. Major renovations have already sprouted almost three times the original number of rooms, and future plans make it five times.
But the project isn't just based on a bigger-is-better model. The renovated rooms now include luxurious large bathtubs, dark polished wood, dramatic slanted ceilings and spacious balconies overlooking the sloping green that spills into a distant, misty Gulf of Nicoya, the blue body of water separating mainland Costa Rica from the NicoyaPeninsula.
The place is mostly quiet, if you don't include the roaring wind that sweeps up and down the slope and could stir a light sleeper.
It's a perfect abode in which to collapse on a bed or sit back and take in some of the scenery after the abovementioned adventures, or a nighttime nature hike on the hotel premises, or any number of activities for which the area is famous, including the Bat Jungle, the ButterflyGarden, the Hummingbird Gallery and the Monteverde Cheese Factory.
A large, attractive lobby and restaurant area – captivating views still abounding – was built with striking, cantaloupe-colored, vertical support columns that Rodríguez says will soon be layered in wood.
In the restaurant, breakfast is the only thing typically Tico – fruit, eggs, a tasty mound of gallo pinto – which might disappoint visitors, as the "international" fare does not quite live up to the fine decor and spectacular view. However, the town offers plenty of other eateries to check out.
Some areas of the hotel are still visibly under construction, though this doesn't interfere with the overall appearance or experience. Plans in the works include an Internet café, a conference room and a new bar. The future Hotel de Montaña Monteverde may be unrecognizable to its early visitors. Co-owner Rolando Soto continues at the reins now, along with Corsica-born Paul Trapenard.
The owners hope the new amenities, added to the already functioning sauna and comfortable guest rooms, will give a lift to the hotel above ever-stiff competition, Rodríguez says.
"It has already been more than 30 years, and the lodge they opened at the time was in very bad condition and became very small" for the growing number of tourists in the area, the manager says. "We found that the tourists were looking for a more comfortable place to stay."
The changes are bringing new clientele, he says. Whereas the old lodge attracted walk-ins and students, charging $30 or $40 a room, the "country chic" look and feel are pulling middle-to upper-class guests paying $113 plus tax a night for the more luxurious suites.
However, risk comes with going too big. The old bar, for example, has a feel and a history that Rodríguez acknowledges will be hard for longtime visitors to part with. He claims it was the first bar in the area when it opened, to the chagrin of Monteverde's midcentury U.S. Quaker settlers.
"We have to say ciao ciao, bye bye (to the bar)," he says. "It's sad. Everybody says, 'Don't take it out, it's beautiful, charming and warm inside. Maybe you can paint it.'"
But Trapenard wants to level the bar and put rooms there instead, according to Rodríguez.
The hotel isn't the only thing morphing in Monteverde.
In fact, Rodríguez, a Monteverde native, marvels at the way the town has evolved over the years with the increased number of activities popping up.
"I've seen big changes," he says, pointing out that during the three decades of tourist bustle, a "boom" began about 15 years ago.
"At that time it was a hike in the park and that was it. Now there are more hotels and more things to do in the area.
"Sometimes I feel sad that it might lose the charm of Monteverde, but in a way it's nice to have more things closer to you. Progress has come, and now there's no way to stop it."
We had a momentary glimpse of venerable Monteverde charm when we picked up an elderly woman hitchhiking along the rocky road. She sat in the middle of the back seat and spoke loudly and proudly, above blowing wind and gravel-grinding, about how all day she'd been preparing a banquet of tamales – cornmeal cakes with pork and spices, wrapped and boiled in banana leaves – for the children of the town.
However cliché, it was a tourist's revelatory moment: "Wow, people actually live here year-round."
As for the road, the town has paved stretches of it, but, Rodríguez says, for the moment there isn't a firm plan to smooth out the rest. Easier access could boost the number of day-trip tourists. On second thought, maybe they should keep the road the way it is.
Getting There, Rates, Info
By car, take the
Inter-American Highway north
and turn right just before the LagartoRiver bridge, at Km 134. The last 35 km to Santa Elena is up a steep, scenic, rocky, unpaved road. Four-wheel drive is recommended. The trip takes about four hours.
By bus, Transmonteverde (2222-3854) departs San José from Ca. 12, Av. 9/11 at 6:30 a.m. and 2:30 p.m. (about five hours).
Rates range from $56 for a single standard room to $120 for a triple superior room, plus tax and including breakfast.
For information, call 2645-5046 or 2645-5338, e-mail info@monteverdemountainhotel or visit www.monteverdemountainhotel.com.
You may be interested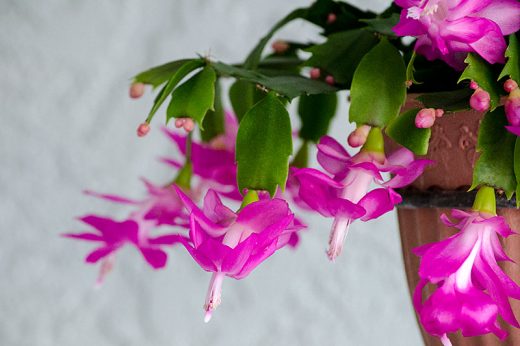 Environment and Wildlife
529 views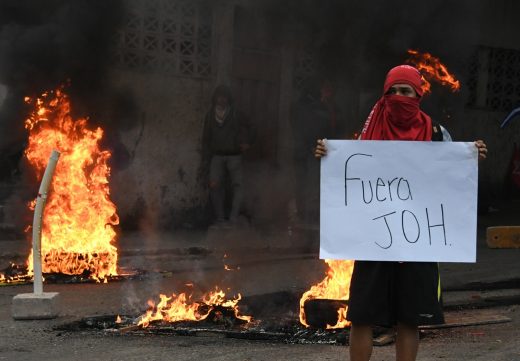 Central America
1351 views
Central America
1351 views
Honduran opposition protesters take to the streets
Noe Leiva / AFP
-
December 15, 2017
Supporters of the leftist opposition in Honduras blocked streets in various cities around that country on Friday, despite political repression,…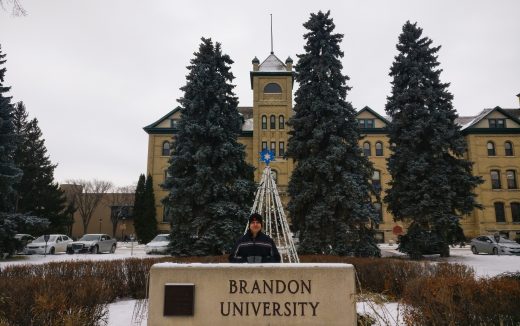 Please Send Coffee!
2304 views