Barceló Hotel Says It's Being Harassed
MANAGUA – The legal representative for Spanish hotel chain Barceló says the tourism giant feels like it is being "harassed" by the Nicaraguan government.

"We're a very prestigious group and to treat us like delinquents must have an impact" on investment confidence, said lawyer Tomas Delaney, flanked by the Spanish flag at a May 28 press conference at the Spanish-Nicaraguan Chamber of Commerce.
Business and trade leaders here and abroad say the Ortega government's handling of Barceló, which had a lien placed on its all-inclusive Pacific beach resort at Montelimar last month, is indicative of the larger judicial security problem haunting foreign investment in Nicaragua. Barceló says it has yet to be notified as to why the government has taken action against its holdings here.
A former Marxist guerilla who oversaw a war-torn economy during the first Sandinista government from 1979 to 1990, President Daniel Ortega came into office last year promising to guarantee investor security.
The export sector has boomed under his government, and the Central Bank expects foreign direct investment to increase 16 percent this year, largely thanks to $100 million being brought in by U.S. jeans manufacturer Cone Denim, which to date is the largest investment in the region under the Central American Free-Trade Agreement with the United States (CAFTA).
But Nicaragua has slipped in international investment rankings, and insiders are quick to blame the dip on the country's judicial security problem. Nicaragua's weak institutions and highly politicized judicial branch are big question marks for investors.
"Rule of law is fundamental," said Walter Bastian, U.S. Deputy Assistant Secretary of Commerce for the Western Hemisphere, who visited Managua last week for an investment forum organized by the U.S. Embassy.
"The judicial system is a very real concern, and the issue of judicial security is the thought that's on a lot of people's minds when it comes to Nicaragua."
In the Swiss International Institute for Management Development annual ranking, the World Competitiveness Yearbook, Nicaragua this year ranked as the fourth worst country in Latin America for doing business, placing only above Haiti, Bolivia and Venezuela; the latter two are Nicaragua's partners in Venezuelan President Hugo Chávez's alternative trade pact, the Bolivarian Alternative for the Americas (ALBA). Cuba, the fourth ALBA member country, was not included in the ranking.
Overall, Nicaragua dropped a slot from last year's ranking, and was ranked regionally as having the third-worst macroeconomic climate, the second-worst level of technology an the fifth-worst political climate.
The low grades in the World Competitiveness Yearbook report, released in May, came after Nicaragua dropped six spots in the World Bank's Doing Business 2008 report. In that index, released last September, Nicaragua took big hits in the areas of starting a business, getting credit and trade across borders.
"I sincerely believe it has much to do – and it's normal, though it shouldn't be – with the years of a political transition," said Javier Chamorro, director of the government's investment promotion agency, ProNicaragua.
"There are a lot of changes in personnel and a big learning curve," he told The Nica Times.
But others say the fall in rankings have more to do with the decisions being made by the new government.
"Changes to the rules of the game always affect investment," said César Zamora, president of the Nicaraguan-American Chamber of Commerce.
He said the Barceló case "reflects the worries" of the investment community over a lack of judicial security in Nicaragua, especially considering it's not an isolated event.
Lien and Mean
The Ortega administration's first big runin with a foreign investor came in August of last year, when a Nicaraguan judge embargoed assets of the U.S. oil company Esso Standard Oil in a tax payment dispute between the Sandinista government and the subsidiary of Texas-based oil giant ExxonMobil (NT, Aug. 31, 2007).
U.S. Ambassador Paul Trivelli said the government's motive in the seizure was to persuade Esso to accept Venezuelan petroleum products it had been refusing to import.
Esso has since agreed to allow the government to use its port infrastructure to import Venezuelan oil.
The Ortega administration has also been in a dispute with Spanish electricity provider Unión Fenosa over $15 million it claims the company owes the Nicaraguan government.
Ortega has long blamed Fenosa for failing to improve the energy-starved country's electrical grid and has called the company "corrupt" and compared it to the mafia (NT, Nov. 14, 2007).
After two months of negotiations, government officials and Fenosa signed on May 30 an agreement laying out Fenosa's plans to cede 16 percent of the company's shares to the Sandinista government.
While the political climate is a major factor for investment in Nicaragua, Chamorro said larger issues such as the country's lack of infrastructure – it is the only country with a Caribbean coast that does not have a Caribbean deep-water port – and lack of credit weigh heavier.
Bastian said that Nicaragua's lack of port infrastructure combined with Central American customs bureaucracy makes it easier to ship a product from Asia to the United States than from Nicaragua to the United States, despite its geographical proximity to the northern trade giant.
"I've been to the borders, they're not seamless," Bastian told The Nica Times.
But above all, he said, "it comes back to the issue of respect for the rule of law."
Delaney said Grupo Barceló, which is the 28th largest hotel chain in the world and plans to own 200 hotels by 2010, "doesn't owe the government anything." Rather, he says, it's the government that owes his company, which has been in Nicaragua for 14 years, an explanation.
"Can't we at least get an explanation of why we are being embargoed?" he demanded, adding that the government hasn't even given the company a copy of the complaint filed against it.
He said he doesn't think the company will get a fair shake in Nicaragua's judicial system, thanks to the "famous pact," referring to a political pact between Ortega and ex-convict and former President Arnoldo Alemán, who together hold sway over all branches of government, including the judicial branch.
"Before, people were able to go to the (judicial branch) and get an explanation.
Now, no one can get a case file or a judge to appeal to," he said.
Barceló: We Didn't Come Here to Evade Taxes
Barceló's lawyer, Tomas Delaney, said the Sandinista government placed a lien on the Pacific coast hotel last month, arguing that Barceló Hotels and Resorts paid too little for the property when it bought it from a previous administration for $3 million.
Nicaragua's Attorney General Hernán Estrada has called that price for the property once owned by former dictator Anastasio Somoza Debayle "ridiculous."
At a hearing at the National Assembly's  tourism commission last week, however, Estrada said he wants to reach a solution with Barceló, though he repeated that the company owes the government money.
Delaney said Barceló bought the hotel in 1993, when Nicaragua still had a fledgling tourism industry and property prices were a fraction of what they are today.
The company has since paid more than $9 million in taxes to the Nicaraguan state, according to Barceló's records.
But the government is insisting Barceló owes another $1 million in back taxes. Barceló director for Central and South America Juan José Ribas explained that the government's demand – though he hasn't seen any complaint against Barceló – probably has to do with a clause in the purchase contract that says no extra fees will have to be paid as long as the hotel's occupation level remains below 60 percent.
He said the hotel hasn't exceeded that occupation level.
"Barceló didn't come here to evade taxes," Delaney said, urging the government to lift the "unnecessary" embargo.
Jorge Escalante, president of the Nicaraguan-Spanish Chamber of Commerce, said by messing with a "flagship tourism business," the Nicaraguan government is "playing with fire."
"The consequences this will have on tourism isn't something that will just be felt by Barceló," he said.
Barceló was scheduled to appear this week at a hearing in the National Assembly's tourism commission.
You may be interested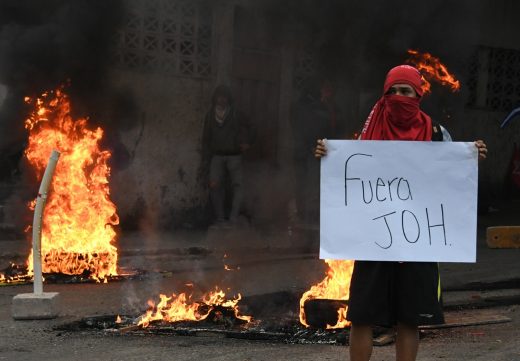 Central America
936 views
Honduran opposition protesters take to the streets
Noe Leiva / AFP
-
December 15, 2017
Supporters of the leftist opposition in Honduras blocked streets in various cities around that country on Friday, despite political repression,…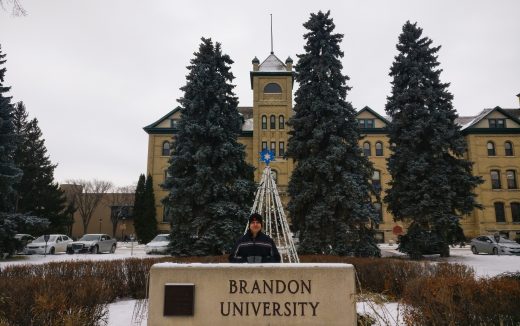 Please Send Coffee!
2001 views