Stage Is Set for Massive Iron Maiden Concert
Organizers announced at a press conference last week further details about the Iron Maiden concert to be held Feb. 26 in the Ricardo Saprissa Stadium, in the northern San José district of Tibás (TT, Nov. 9, 2007).

The legendary British metal group is visiting the country as part of the first leg of its "Somewhere Back in Time" world tour.
Representatives of event manager Evenpro said the show will be "the biggest concert ever to be staged here" and "a watershed moment in the history of large-scale concerts in the country." The company expects people from across Central America to travel here for the gig.
Technical producer Arlette Arroyo explained that the show will use more than twice the equipment of any previous show staged in Costa Rica. The stage alone will measure 40 meters across.
"Iron Maiden is coming with a class A show," said Evenpro's Andrés Guanipa. "The concert here will be equal to those at all other venues on the tour."
Fans will be able to enter the stadium starting at 4 p.m., and the show will open with a short set by Costa Rican DJ Dr. Leo about 8 p.m. Lauren Harris, daughter of Iron Maiden bassist Steve Harris and a successful singer in her own right, will perform approximately 8:30 p.m., with the band itself set to take the stage just after 9 p.m.
Commenting on the decision not to use a national band, organizers cited restrictions, such as the requirement that the concert not go on past midnight, and said, "You have to treat any national artist with respect, and it would not be fair for them to play under such unfavorable conditions."
Details of the Iron Maiden's backstage demands were also revealed at the press conference. The group has requested laundry facilities, two massage rooms and a television "to watch golf," as well as beer, chocolate and energy drinks.
The band is expected to arrive in the country from Mexico on Feb. 25 and fly on to Colombia the day after the concert. The group, its road crew and 12 tons of equipment are traveling in a specially commissioned, customized Boeing 757, painted with the band's logo and iconic skeletal mascot Eddie. Singer Bruce Dickinson is piloting the plane.
The "Somewhere Back in Time" tour kicked off in Mumbai Feb. 1. In addition to Costa Rica, the first leg also features gigs in Australia, Japan, the United States, Mexico, Colombia, Brazil, Argentina, Chile and Canada. The band plans to add European and more North American legs later in the year.
The tour ties in with the release of the band's "Live after Death"DVD. Iron Maidenbranded merchandise will be on sale at the stadium.
At the press conference, organizers also outlined security arrangements for the event. Logistics manager Carlos Chávez told reporters that all the necessary permits had been acquired and that more than 200 private security guards will be at the concert, in addition to a heavy police presence.
"We are taking all necessary precautions to ensure public safety," he said.
The organizers did, however, warn those attending not to wear metal spikes, popular among some metal fans, or bring anything that may be used as a weapon. In addition, they reiterated that minors under 15 would not be admitted.
Organizers also confirmed that they did not anticipate any problems with fake tickets. Counterfeits had been found circulating in Guatemala, but are said to bear no resemblance to the official tickets.
A small number of tickets remained as of press time. Tickets cost ¢7,000 to ¢35,000 ($14 to $70) and are available through www.specialticket.net, at Sapristores, Servimás outlets or by calling 206-7770.
You may be interested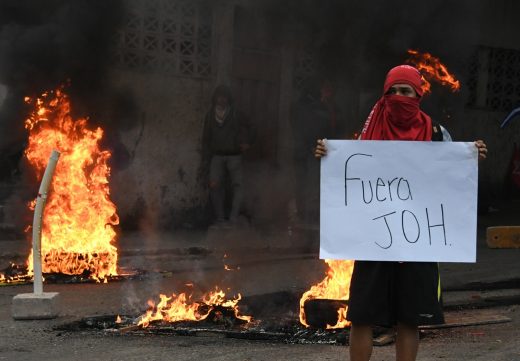 Central America
370 views
Honduran opposition protesters take to the streets
Noe Leiva / AFP
-
December 15, 2017
Supporters of the leftist opposition in Honduras blocked streets in various cities around that country on Friday, despite political repression,…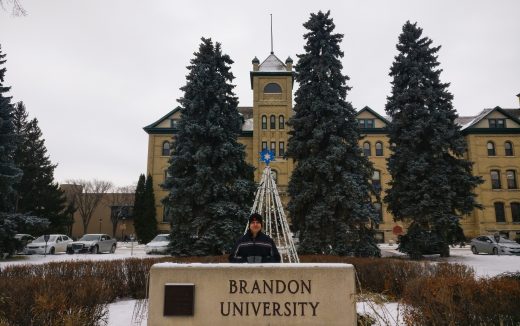 Please Send Coffee!
1478 views