'08 Economic Prospects Hinge on Venezuela
MANAGUA – President Daniel Ortega this year faces the daunting task of delivering on his promises to strengthen the national economy and help the poor of Nicaragua, or his government slogan of "arise, ye poor of the world"will ring hollow, according to several economists consulted by The Nica Times.

Independent economist Néstor Avendaño says that Ortega's economic plans, much of which seem to hinge on the grandiose promises of Venezuelan President Hugo Chávez, must start to take shape in 2008 for Nicaragua's small and fragile economy to start growing after several years of sluggishness.
While a slowing U.S. economy is expected to continue affecting remittances and investment here, Nicaragua's economic fate could now be pinned more than ever to the nontraditional nature of Venezuelan aid.
"If just half of promised Venezuelan aid comes through, Nicaragua's economy could grow 5%," Avendaño told The Nica Times.
"But this year will be crucial; if it's not coming now, it's not coming."
The economist also raised some doubts about the extent of promised Venezuelan aid, saying that according to his calculations, the total aid promised by Chávez is "double the amount of the Central Bank of Venezuela."
Overall,Avendaño says,Nicaragua's economy must grow around 8-10% in order for the country to start seeing a real reduction of poverty. In 2007, by comparison, the economy grew less than 3%.
The economic growth forecast for this year is not that much more optimistic – around 4%, according to Avendaño's calculations – and it's tied to a series of internal "ifs" – if public spending increases for construction and other public works; if the electricity and water-rationings end; if plans move forward to invest in new renewable energy plants; and if the crisis between the executive and legislative branches doesn't worsen and jeopardize the $150 million in international aid scheduled for budget support this year.
For all those pieces to come together, the economist says, the Ortega administration will have to learn to work with all sectors of society – as it has promised in its government slogan: "United, Nicaragua Triumphs."
"The Sandinistas can't do it alone," Avendaño told The Nica Times. "The political class has to unite to work for the wellbeing of all Nicaraguans."
From Third World to 'Fourth'
Economist Edmundo "Mundo" Jarquín, a former public-policy analyst for the Inter-American Development Bank, shares Avendaño's guarded view of the economy in 2008, during which time he says he expects poverty and unemployment to grow.
Though external factors such as a sluggish U.S. housing market, skyrocketing oil prices and the devastation of Hurricane Felix and other Pacific coast storms largely defined the fate of the country's economy in 2007, Jarquín said this year could be determined just as much by the policies of the Ortega administration as by other external factors.
That is why, he said, that in an increasingly complex international economy, it is important for Nicaragua's leadership to modernize its "obsolete discourse" of antiimperialist rhetoric.
"If something needs to be updated, it's the discourse, and, consequently, the policies" of the Ortega administration, Jarquín said at a recent conference in Managua.
Jarquín, the former presidential candidate for the Sandinista Renovation Movement (MRS), criticized Ortega for viewing the world in a North-South dichotomy that has become outmoded since the end of the Cold War.
Instead, the economist said, there are now four types of countries: developed wealthy nations; globalizing nations; middle-income nations that control most of the world's oil; and the underdeveloped stragglers.
Nicaragua, along with much of Africa, falls under the fourth category, he said.
The most important way that Nicaragua can help itself out of that fourth category, he said, would be for the government to start distinguishing between the Latin American countries that have good relationships with the developed world, and those that are in constant conflict.
Jarquín also called on the government to invest more in public-works projects, namely by improving the national road system, which last year was damaged heavily by rains. Not only would the improved roadways help the productive sector, but also the country's budding tourism sector, which Jarquín calls "the biggest income redistributor in the world."
Relief for Rich or Poor?
Both economists point to Nicaragua's recent international debt relief as a new opportunity to redesign poverty relief programs. Avendaño, who has long been a critic of the government's payment of internal debt services as part of the 2001 banking bailout known as the "Cenis scandal," says Ortega's government has largely adopted the "economic logic" of its predecessor, Enrique Bolaños, who prioritized paying down the public debt to bankers.
Though Avendaño applauds Ortega for helping to normalize government salaries and increase social spending on poverty relief to 50% of the budget in his first year in office, he notes that the Sandinista administration last year utilized the $106 million made available from international debt relief to continue paying the "illicit internal debt" rather than to adequately fund social programs.
Payment on the public debt last year was greater than the budget for health or education, the economist noted.
But if the government wants to deliver on ts promises of poverty relief with programs such as Hunger Zero, it will have to put its money where its mouth is this year, Avendaño says.
"The objective is correct, but there are insufficient resources for the program," the economist told The Nica Times. "Making payment on the illicit internal debt is only obstructing poverty reduction. The government can't continue to do that and also reduce poverty. Ortega has to choose one or the other."
Promised Venezuelan Aid
* $3.9 billion oil refinery
* New highway connecting Puerto Cabezas-Río Blanco, uniting the Caribbean and Pacific coasts
* Factory to produce industrial bags
* 2 factories to produce aluminum
* Construction of 200,000 new homes over next 5 years
* Construction of two engineering universities
In addition, President Ortega announced last week that Venezuela will also fund the poverty relief program, Hunger Zero, if the National Assembly does not allocate funding in 2008.
–Source: study by Néstor Avendaño
You may be interested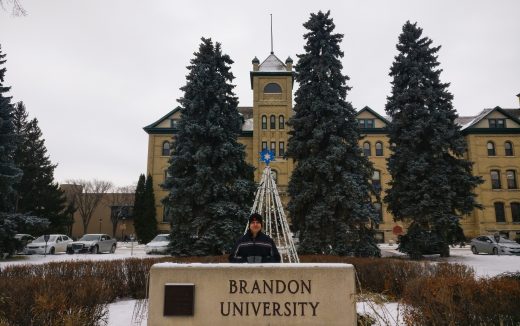 Please Send Coffee!
610 views