Jacó's Luis Vindas Wins First Triple Crown of Surf
"This might not be a national championship, but it's equal to that for me," Luis Vindas said, surprisingly loud and clear – the normally shy, soft-spoken surfer had offered up a full sentence of confident joy, inspired by his win of the first Triple Crown of Surf, which completed its three-beach run last weekend in Jacó, on the central Pacific coast.
Vindas, 20, a Jacó native, kicked off his run for the trophy with a first-place win down south in Dominical this past June, just a few months after he fell short of the top spot in the 2006-07 National Surf Circuit Open rankings after the finals in Playa Hermosa, south of Jacó.
At that first Triple Crown event in Dominical, José Ureña, president of the Surf Federation of Costa Rica, outlined the Triple Crown tournament concept: a program to fill the Costa Rican winter months of June, July and August to create a permanent, year-round calendar for surfers to practice the sport in a competitive way.
With the National Surf Circuit finals in Playa Hermosa so close – an adrenalin-packed battle resulted in Vindas snatching victory from Nino Myrie of the southern Caribbean beach town of Puerto Viejo by a mere .01 point – what happened between Vindas and Myrie in Jacó's huge, closed-out waves last weekend would ultimately determine the Triple Crown champion.
In the end, Vindas placed third and Myrie fourth at last weekend's event, with Jacó's Jason Torres – always extraordinary – winning first place and Matías Brown of Montezuma on the NicoyaPeninsula taking a beautiful second place.
But mathematically, as these things go, Vindas won the whole shebang.
"The Triple Crown is a congregation of the best surfers all in one tournament," Ureña said. "In the National Surf Circuit, although there are six or eight contests during  the season, only four or five results count. In the Triple Crown, all three results count, which means the surfers must make every single contest, and make every single contest result count. It's much harder."
There's also a cash reward for the Triple Crown, an entirely new prize. Ureña said it was a "risky decision" to organize a new circuit in the off-season and seek entirely new sponsors. But at the end of the day last Sunday, he was "super happy." And the surfers like the cash.
Some of the new sponsors, such as the Best Western Jacó Beach Resort, Best Western Irazú and Reef will be coming along when the Circuit starts again in November.
On a sad note, Ureña was disappointed to announce that after many meetings with potential sponsors, the federation's and Costa Rica's hopes to host the first-ever Pan-American Junior Surfing Games, set for 2008, have been dashed.
The cost to present this tournament, second only to the Olympics in stature, is $50,000 – more than an entire year's budget for the federation, including the National Surf Circuit and travel to international contests.
Ureña said the federation asked the Pan-American Surf Association to help find an international or Pan-American sponsor to offset the costs, but no one stepped forward.
It is still possible for the International Surfing Association (ISA) to award Costa Rica with the 2009 World Junior Surfing Championships, as this tournament is funded by sponsoring surf company Quiksilver.
"(ISA president) Fernando (Aguerre) is happy to have us on the list to be considered," he said. "We were the only Central American team that went to the World Junior Surfing Championships in Portugal this year, and he knows if it's here in Costa Rica all the other Central American countries will come because it's cheaper to travel here."
Meanwhile, the federation board will soon announce the national surf team that will  travel this November to the eighth Pan-American Surfing Games in Iquique, Chile, to defend the Junior gold medal won by Jason Torres and the fourth-place Open position earned by Federico Pilurzu two years ago in Peru.
Facebook Comments
You may be interested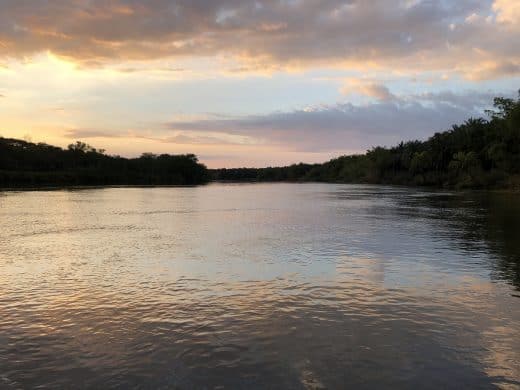 Tico Times Deep Dive
403 views
Tico Times Deep Dive
403 views
Our Southern Zone Deep Dive is underway!
Katherine Stanley
-
March 26, 2019
Our editorial team is making its first trip of the year – what we hope will be the first of many –…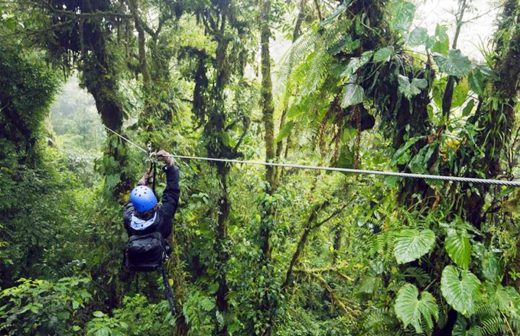 Travel & Tourism
657 views