Hotel Plaza Colón Unveiled in All its Glory
After a meticulous renovation and expansion process that lasted more than a year and a half, the Hotel Plaza Colón in Granada recently celebrated the work's completion. The colonial-style luxury hotel fronts directly onto the Central Park, adding to a growing suite of high-end accommodations clustered in the city's center.
"We cater to the visitor who requires a complete set of services," said Alan Chamorro, the hotel's owner. "Power, water, cable TV; we're the only hotel with air-conditioning in every room."
The renovation also included a new space for Nicaragua's only distributor of international wines, Enoteca.
"We are bringing wine to Nicaragua," said Elizabeth Sáenz, Enoteca's manager. "It's a culture totally different from ours, a new palate."
The new bar's well-stocked shelves house fine wines from all over the world, which can be ordered by the glass or bottle.
In addition to such luxuries, the number of rooms at Plaza Colón was tripled – there are now 27 – and a large electric generator capable of supporting the new power-hungry services was installed.With frequent outages plaguing much of the country, such miniature power plants have become a requisite to doing business here.
"It is an absolute necessity that we improve the national infrastructure, the services that the government provides," said Lucy Valenti, president of the private National Chamber of Tourism (CANATUR).
"That will ultimately mean more tourists and more investment; more growth across all economic sectors."
HotelPlaza Colón, well-equipped for any hiccups in the power and water supply, is already seeing the benefits of its expansion. The hotel, which has been housing guests through the construction process, is booked solid through August.
"We've been really busy this month," said María Isabel Cantón, the hotel's general manager. However, she added, "in July, business was way below normal."
Cantón blamed the high-season lull on the problems with energy and water last year.
"It's stuck in tourists' minds now," she said. "They remember how inconvenient it was."
Still, such concerns did not put a damper on the evening's festivities Aug. 8, when tourism industry leaders from all over the country attended the hotel's grand opening.
Mike Cobb, who is developing the 2,500-acre Gran Pacifica project an hour west of Managua, sees the Hotel Plaza Colón expansion as a significant vote of confidence in the country's tourism growth by native Nicaraguans.
"Talk is cheap," he said. "Where's the money? Alan [Chamorro] has invested a lot in rebuilding this place, and that speaks volumes about his optimism."
The Hotel Plaza Colón didn't seek out foreign investment.
"Our capital is 100% Nicaraguan, and not only that, 100% Granadino," Chamorro said, referring to the city's residents.
The hotel strove to use furniture and linen produced by local craftsman and artisans.
"The only thing not made in Nicaragua in here is the television," Chamorro said, proudly showing off a model room on the ground floor.
The expansion also preserved as much of the colonial-era building's historic architectural elements as possible. The wood floor dates to the original construction more than 100 years ago, as do the supporting pillars of the front colonnade.
A guest in the hotel, Hortense Simmons, had nothing but praise for her stay.
"I'm a world traveler," she said. "And nowhere have I found a more hospitable people, or better service."
For more info on Hotel Plaza Colón, visit its Web page www.hotelplazacolon.com, or call 552-8489.
Facebook Comments
You may be interested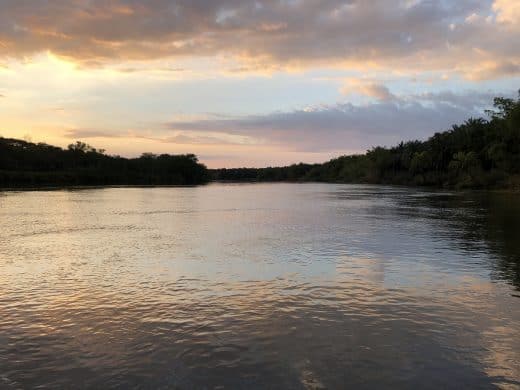 Tico Times Deep Dive
405 views
Tico Times Deep Dive
405 views
Our Southern Zone Deep Dive is underway!
Katherine Stanley
-
March 26, 2019
Our editorial team is making its first trip of the year – what we hope will be the first of many –…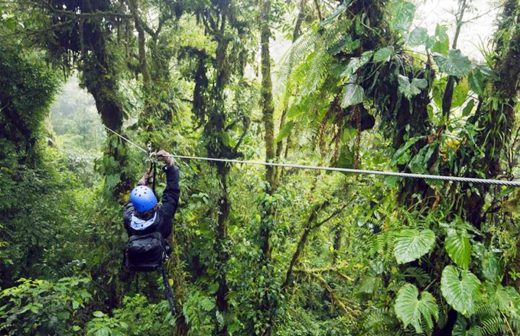 Travel & Tourism
659 views