Land Dispute Reveals Chaos
A hotly contested swath of white-sand beachfront that once served as a hideout for Nicaraguan dictator Anastasio Somoza has the central government,municipality and a development firm at odds in a case observers say typifies the general chaos – and pitfalls – associated with the real estate boom along the coast of the northwestern province of Guanacaste.

Blame and allegations have passed back and forth in recent weeks between a motley crew that includes foreign investors, local government representatives, Agricultural Development Institute (IDA) officials, former legislators and even Fernando Berrocal, head of the Public Security Ministry.
The entire, complex story – which included three weeks of nearly continuous coverage by the daily La Nación – is of grave concern for the country, according to Mauricio Céspedes, director of the Guanacaste Tourism Chamber.
"How can you have a competitive destination for tourism with this kind of activity going on? One worries about the image of the country… and the effect this might have on prospective investors," Céspedes said.
The land dispute revolves around the Municipality of La Cruz, whose council members, in August 2003, granted a beachfront land concession to Condominios Punta Castilla S.A., officially represented by 25-year-old Italian investor Alessandro Malaguti, to build luxury condominiums on a seven-hectare property in Cuajiniquil, a Pacific beach community located about 20 kilometers south of the Nicaraguan border.
Costa Rican law requires government concessions for development of the publicly owned Maritime Zone, the first 200 meters of land from the waterline. Such transactions are an everyday occurrence along the booming beachfront of Guanacaste, a province that last year alone experienced 107% growth in construction (TT, Feb 23). But there's a rub.
According to Security Minister Berrocal, this property was never up for concession – it belongs to the central government, and serves as a base for training the country's police force as it has for nearly 30 years, ever since it was expropriated from Somoza by then-President Rodrigo Carazo (1978-1982).
This week, Berrocal told The Tico Times that the case is closed, as far as he and the state are concerned.
In a Feb. 20 memo addressed to Malaguti, the Municipal Council states its intention, by a 4-1 vote, to annul the concession, a step that requires the municipality to hire an external legal advisor to determine whether or not it can be annulled (TT, Feb. 16). The Comptroller General's Office is also investigating the matter.
For Malaguti and his lawyers, there is room for compromise on the contested concession – but they refuse to yield it entirely.
"If our rights are not respected, we will file a lawsuit," lawyer Rodolfo Alvarado told The Tico Times. "In a project like this, foreign investors must put their trust in the state. They can't feel like any new government can come and take away their rights."
La Cruz's new council members and mayor inherited the dispute when they – like municipal officials all over the country –took office last month (TT, Feb. 9).
In a series of more than a dozen articles, readers of La Nación watched as this ongoing story unfolded to reveal the complex business negotiations of various companies tied to Malaguti and development and construction firm Corporación Mapache del Este S.A. Reports said the municipal Maritime Zone inspector, Luis Francisco Vega, neglected to mention a historical building on the contested property – as well as the active police academy – in his field report to the Municipal Council.
An official from the Public Security Ministry told the daily, "It gives the impression that the inspector who wrote the report never even visited the location."
Vega, who is under investigation, told the daily he suspects his signature may have been forged on the document, and claims there was confusion over the exact location of the proposed concessions.
Officials from the Costa Rican Tourism Institute (ICT), which gives the final nod to beach concessions, told La Nación the institute approved the concession based on the flawed municipal field report.
The scandal over this concession led to the discovery that all 18 of Malaguti's concession requests, including 20 hectares of waterfront land in Cuajiniquil and the disputed Murciélago police base, were granted in a single, extraordinary meeting of the Municipal Council.
Not long after, La Nación reported the town's regulatory plan – which served as the basis for approving the concessions, including the Murciélago property – was financed by PRA Finanzas S.A., a company for which Malaguti serves as treasurer.
"Mr. Malaguti helped us finance the plan because we didn't have the financial ability to do so," former La Cruz Mayor Migdalia Lara told La Nación. "The law doesn't impede the parties interested in the land from developing its regulatory plan."
The ICT confirmed this loophole – developers can indeed help produce zoning plans.
Analyst Rodolfo Cerdas, of the Center for Political Research and Training (CIAPA), a political think tank in Curridabat, east of San José, said, "It makes one wonder if the state is willing to put the interests of a private company above those of the public good."
Later developments – equally shocking, according to the analyst – revealed that Mapache General Manager Carlos Arroyo had donated a "moderate" sum of money and in-kind donations to the ruling National Liberation Party's campaign last year – estimated at $100,000 by La Nación. He then followed with a letter last August asking for help obtaining construction permits, a $2 million credit from the state-owned Banco Nacional and a Legislative Assembly vote on a law that would permit construction of a private airport on their holdings, among other requests.
Arroyo insists his requests – which also included the approval of a school his group hopes to build in Playas del Coco, another Guanacaste beach farther south of Cuajiniquil – were not intended to grease any palms, but rather, to force the government to do its job.
"Not just for us, but for the good of all developers in the country," he told The Tico Times yesterday.
And finally, in a case with more twists and turns than Costa Rica's most dizzying mountain road, the press announced that 120 hectares of another Malaguti-linked company's land had originally been parceled out to five farmers through an IDA program – a program which normally requires recipients to hold onto the property for at least 15 years.
For reasons unclear, the Agricultural Development Institute later lifted the 15-year restriction, allowing the farmers to sell their land to Golf of Santa Rosa, S.A., for which Malaguti serves as general manager.
According to Arroyo, and Malaguti's lawyer, none of La Nación's reports prove any illegal activity.
"I want to know why this story made the front page so many days in a row. What are they after?" Alvarado asked.
According to analyst Cerdas, all of the activities in question are "on the fringe of legality and illegality – a manipulation of the legal processes."
He said he sees the episode as typical of what is happening in coastal municipalities all over the country – and seems to be getting worse as the country gains fame as a premier destination for foreign investors and retirees.
"It is yet another symptom of a profound sickness in the government of this country," he said.
You may be interested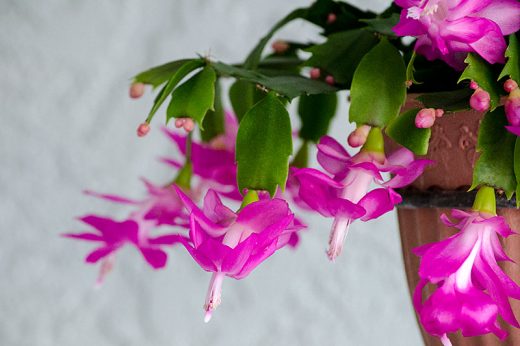 Environment and Wildlife
984 views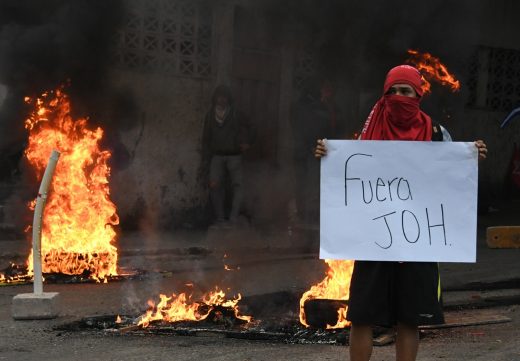 Central America
1753 views
Central America
1753 views
Honduran opposition protesters take to the streets
Noe Leiva / AFP
-
December 15, 2017
Supporters of the leftist opposition in Honduras blocked streets in various cities around that country on Friday, despite political repression,…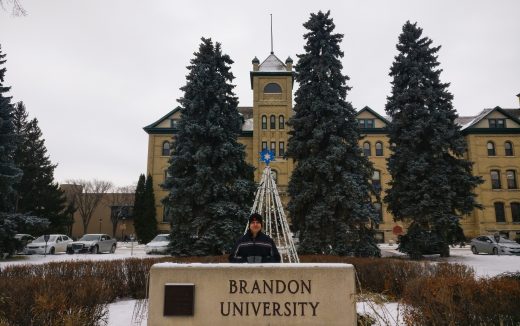 Please Send Coffee!
2545 views