New Life Given to Barrio Amón House
Behind a stage set up on the street, where performers put on juggling acts and a fire show, multicolored lights shone on the façade of an old home in San José's Barrio Amón, giving a ghastly appearance to the gray brick and gargoyles.

The crowd of approximately 100 people gathered near the stage was not there to enjoy the show, captivating as it was. Most waited impatiently to tour the astonishing new interior of the remodeled 1960s home, which had been rotting away in neglect in the historic north-side district.
A team of more than 50 architects, engineers, designers and decorators was invited to give a new face to the home's interior, each receiving an assigned space to remodel. That night they presented their work to the public at the inauguration of the exhibit "Su Casa en Vivo" (Your House, Live).
The activity, organized by Su Casa interior decorating and home magazine and A+ Arquitectura Integral architecture firm, is meant to "highlight the axes of architecture and design tendencies," according to architect Ana Grettel Molina of A+ Arquitectura, one of the organizers of the exhibit.
At a press conference before the inauguration, Molina explained that one of the activity's most important objectives is to reactivate urban architecture, particularly this year, when San José is enjoying the title of Latin American Culture Capital for 2006, an honor granted by the Executive Committee of the Union of Latin American Capital Cities (TT, Nov. 4, 2005).
Bringing new life to Barrio Amón, once the capital's most exclusive area before the western suburb of Escazú robbed it of the distinction, also adds to the San JoséMunicipality's efforts to "regenerate and repopulate the urban center," said acting San José Mayor Maureen Clarke in a speech during the inauguration.
Participating architects remodeled the Barrio Amón home with outlandish creativity. Their spaces included a library, a hanging garden, an office, a boutique and an entry hallway.
Architect Rolando Barahona named his space "In Memoriam: Silence is Dead," giving it gray tones in a bluish haze, adding plenty of glass and projecting images on the walls.
Barahona said he believed that humanity was robbed of silence and many of its values after the Industrial Revolution.
"We need to meditate a bit; we need spaces that propitiate balance and peace," he told The Tico Times.
Architect Diego Esquivel, one of the decorators of the library space, said that his team respected the past by leaving the holes in the room's walls and hanging cables.
The library was fitted with an iron bubble filled with television screens projecting images of the exhibit that could be observed from a lounge chair in the middle.
"The house in itself is a magazine, and each space is a page," he explained. "This library projects it in real time."
After the exhibit is over, each display will be removed and the house will follow whatever fate its owners, the Gómez family, choose for it.
"Su Casa en Vivo" will remain open for viewing until Dec. 9, from 11 a.m. to 8 p.m. Its "social area," where visitors can enjoy a restaurant, bar and café, is open until 10:30 p.m. Admission costs ¢3,000 (about $6) per person; ¢2,000 (about $4) for senior citizens and students.
For more info, visit the exhibit's Web site at www.sucasaenvivo.com or call 223-9076.
You may be interested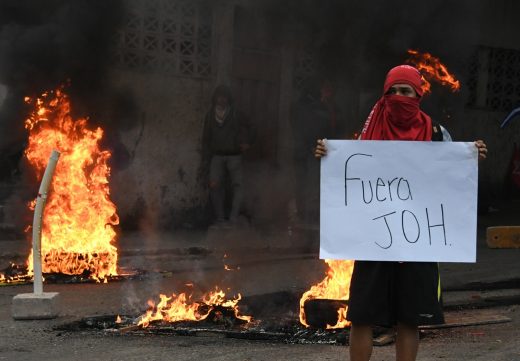 Central America
237 views
Honduran opposition protesters take to the streets
Noe Leiva / AFP
-
December 15, 2017
Supporters of the leftist opposition in Honduras blocked streets in various cities around that country on Friday, despite political repression,…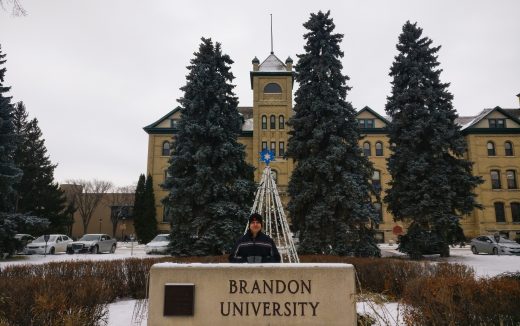 Please Send Coffee!
1380 views